Boglárka Nádi, 2014, Hungary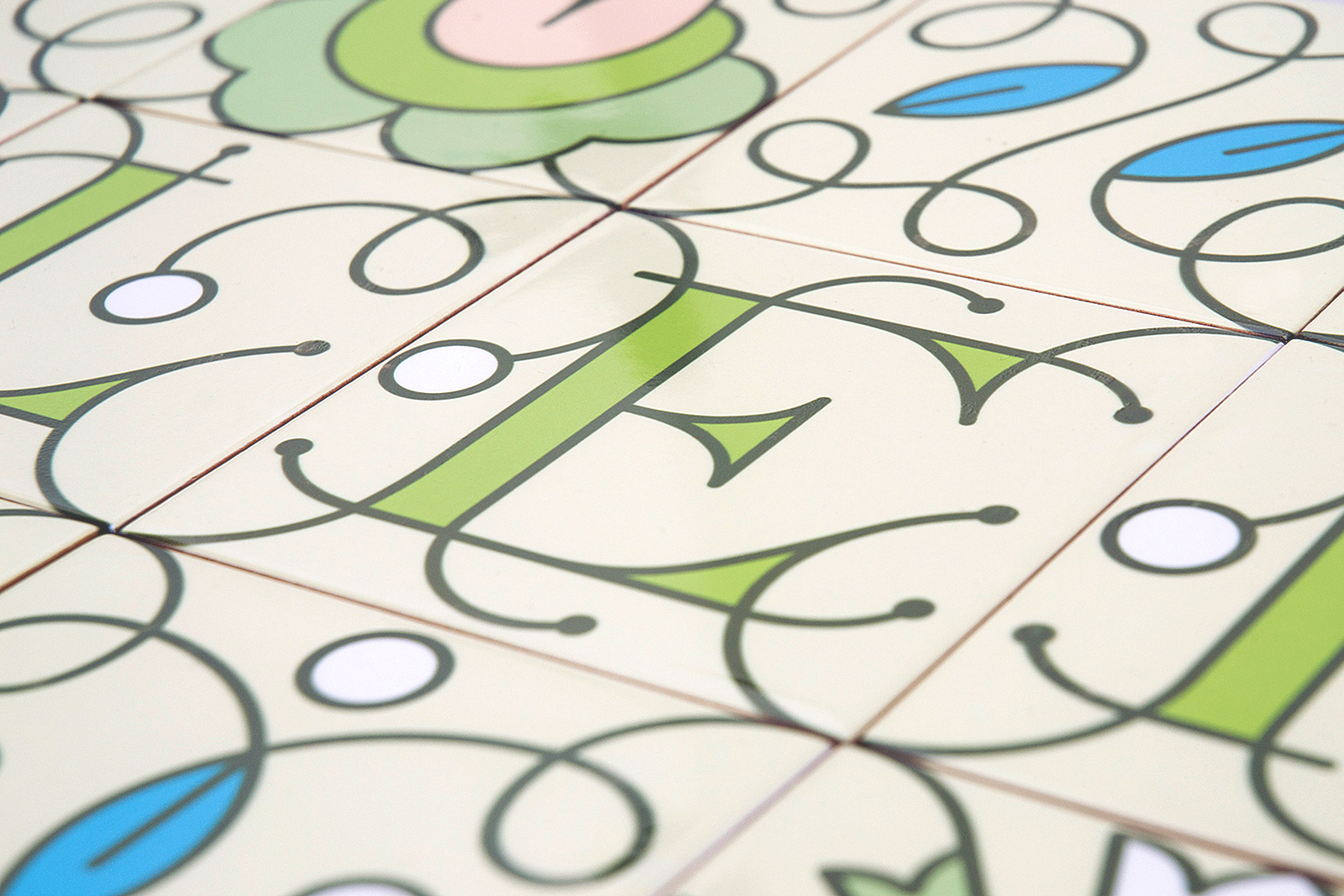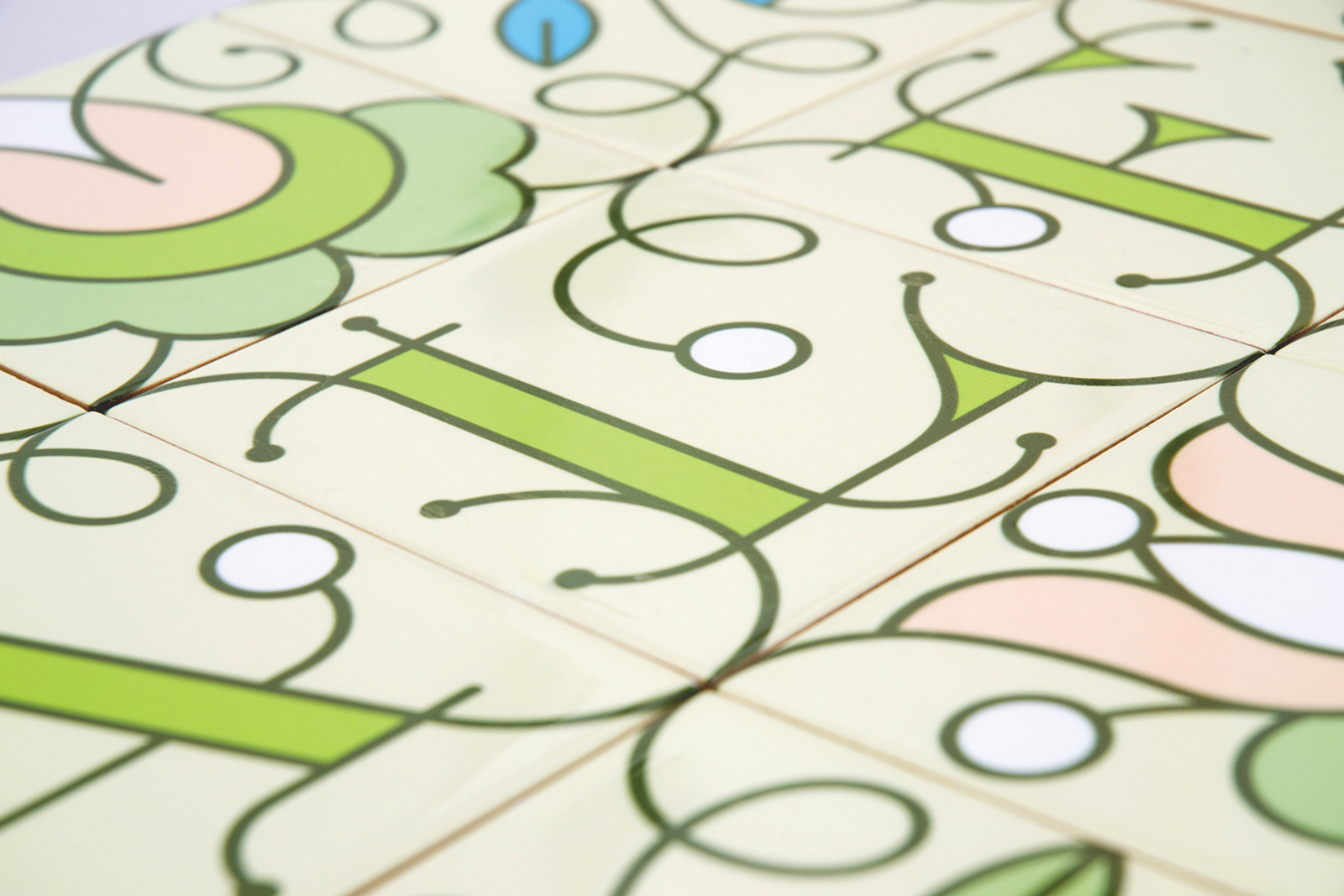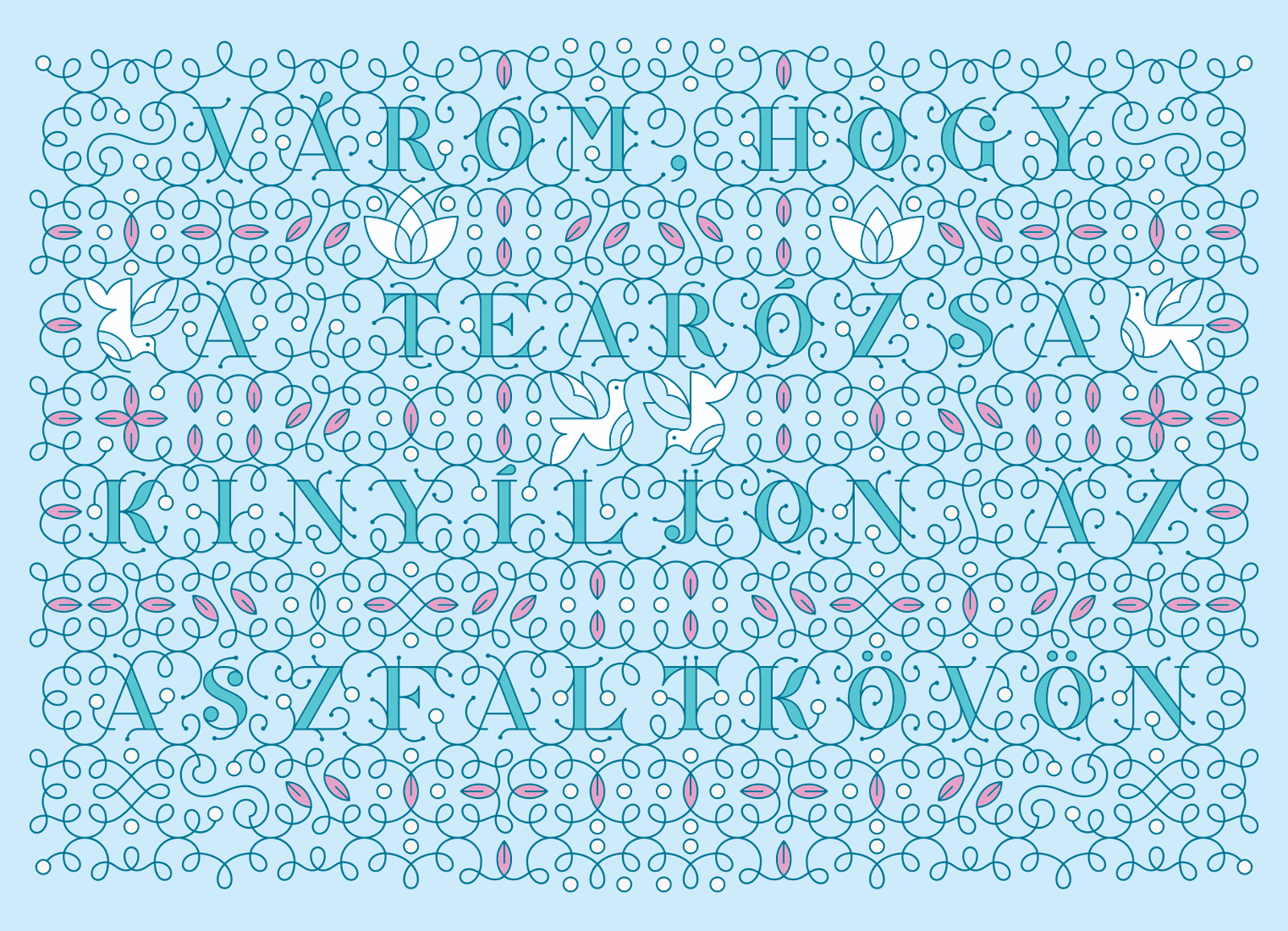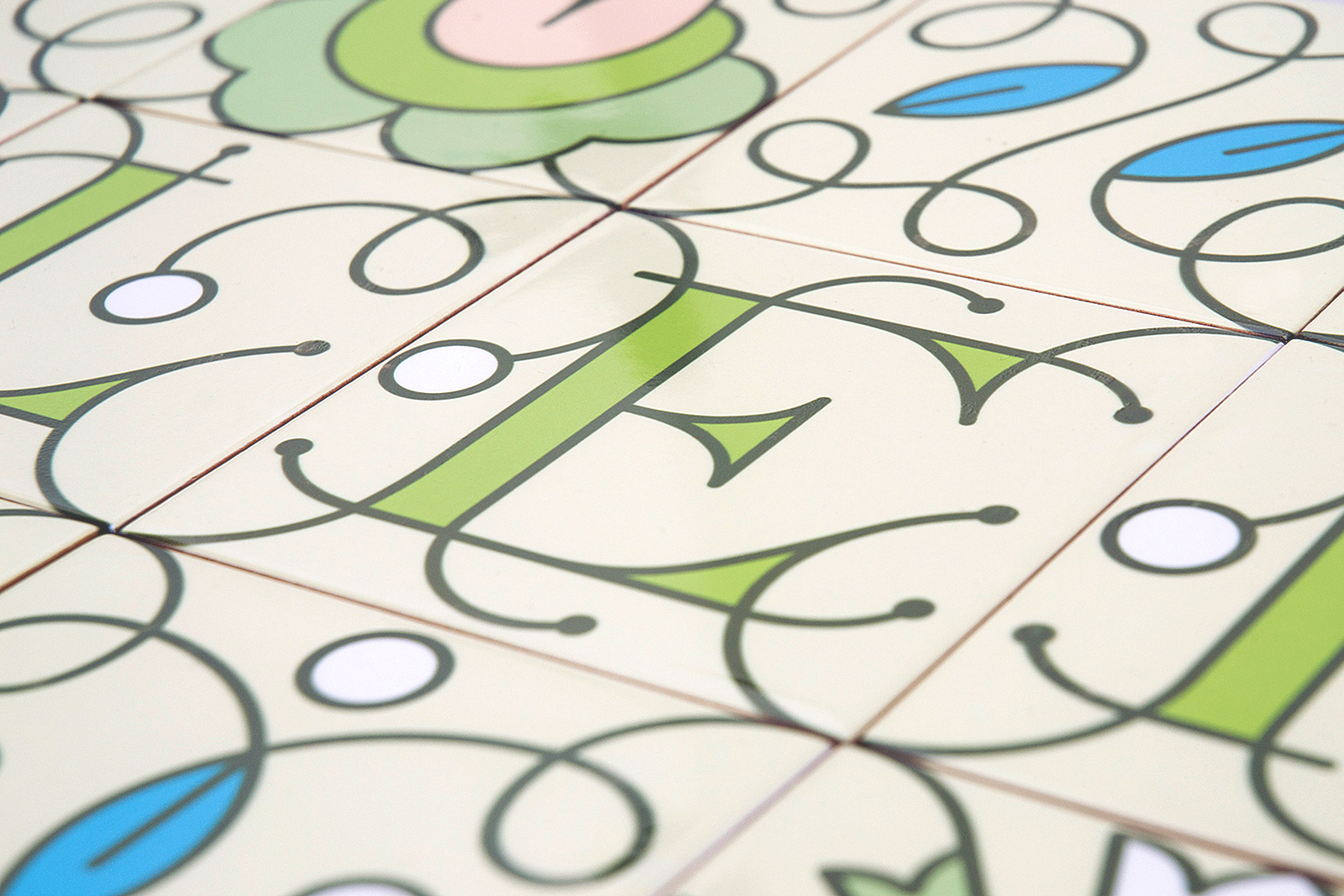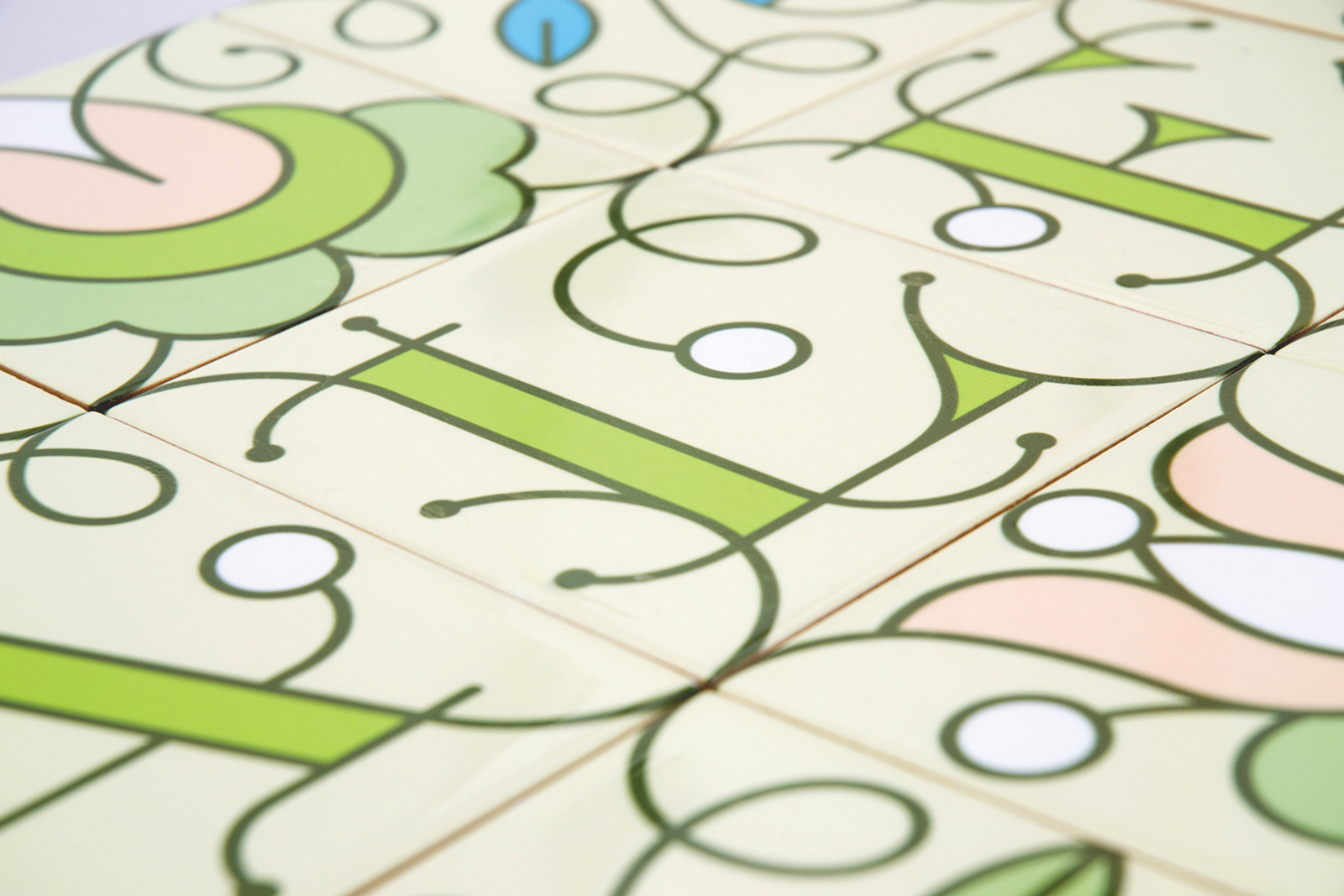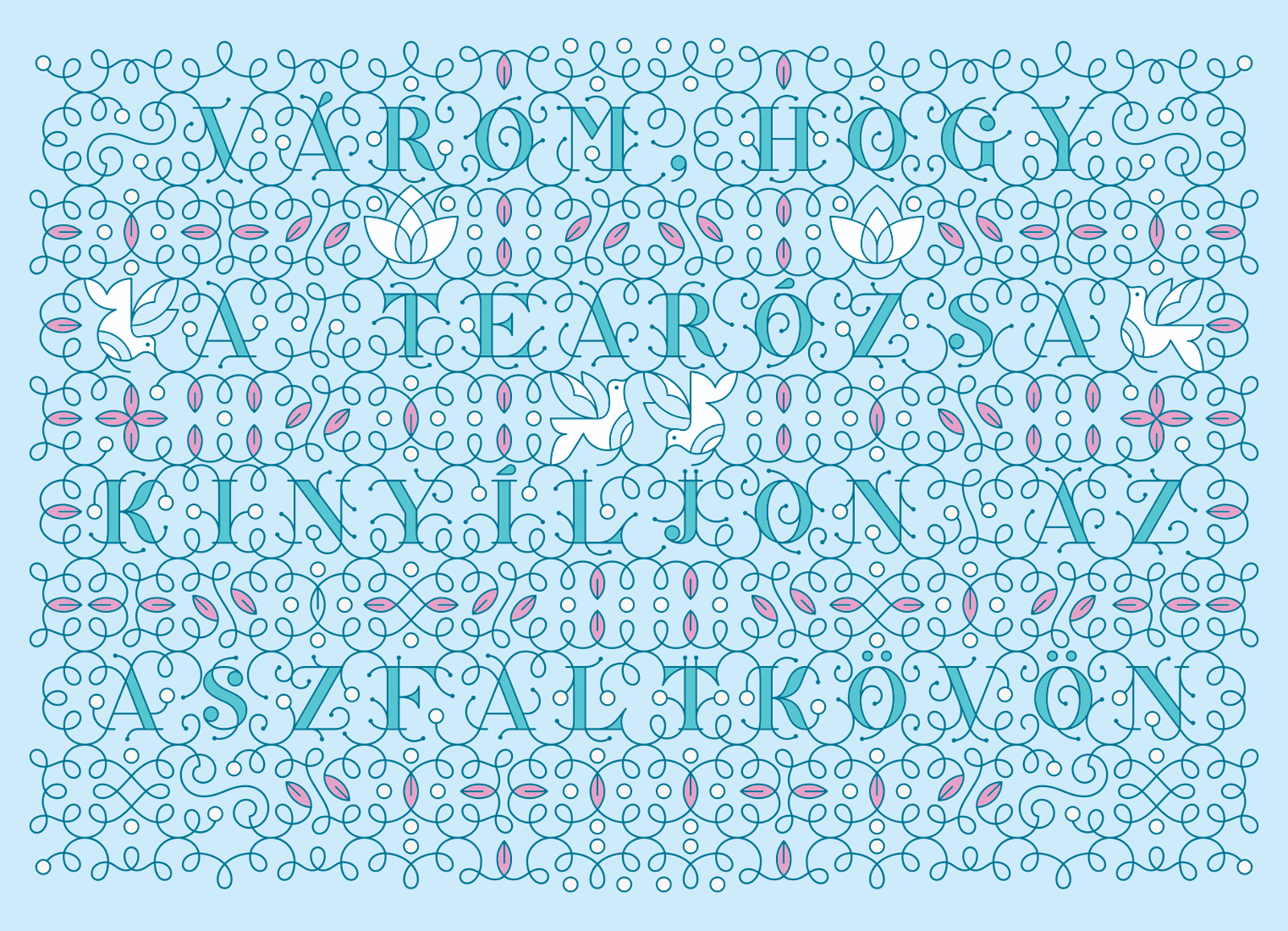 University of West Hungary, Institute of Applied Arts, Faculty of Graphic Design, MA degree project
___
My master degree project is a typeface consisting of multilayer ornaments and tileable elements that can be colored. It combines some fields of graphic design that I have recently found the most interesting: decorative art, type design, folk art, curls and geometry. My aim was to design a pattern system with elements that can be combined so this way providing the possibility to create various types of patterns.
Hungarian folk art is very rich. With my work I would like to interpret its treasures with the use of contemporary technique and style. The tile set contains mostly floral ornaments as it is the main motif of decorative folk art. I redesigned the most often used patterns (rose, carnation, lily, tulip etc.) and supplemented it with my own ones. The resulting motifs are diverse, thus encouraging the user to build unique patterns.
The system is consisting of tiles featuring letters and ornaments designed in monolinear style. Tiles connect with each other at the corners form seamless transitions of circular arcs. Each letter has at least four alternate designs to avoid repetition of exact same shapes, this way forming a wide range of glyphs which can be further enriched.
The possibility to color layers separately makes typesetting fun and easy, while it also enables the user to place more emphasis on certain parts of the pattern.
The typeface is named Valerie after my grandmother.
Nyugat-magyarországi Egyetem, Alkalmazott Művészeti Intézet, Tervezőgrafika szak, MA diplomamunka
___
Mesterszakos diplomamunkám egy ornamentikus elemekből összeépíthető és színezhető betűtípus, amiben a grafikának azon ágait ötvöztem, melyek egy ideje foglalkoztatnak: a díszítőművészetet, a betűket, a népművészetet, a kunkorokat és a geometriát. Célom egy olyan mintakészlet elkészítése volt, mely elemeinek kombinálásával lehetőséget nyújt változatos terülőmintákat létrehozni.
Formavilágában kiemelt szereppel a magyar népművészetet jelenítettem meg, a színek bevonásával pedig egy újfajta izgalmat szerettem volna adni a felhasználásának, ami segít kialakítani és egymástól elkülöníteni a formákat. A font a Valerie nevet kapta a nagymamám után.
Témavezető: Juhász Márton
A munka beválogatásra került a 2014-es Magyar Formatervezési Díj kiállítási anyagába.