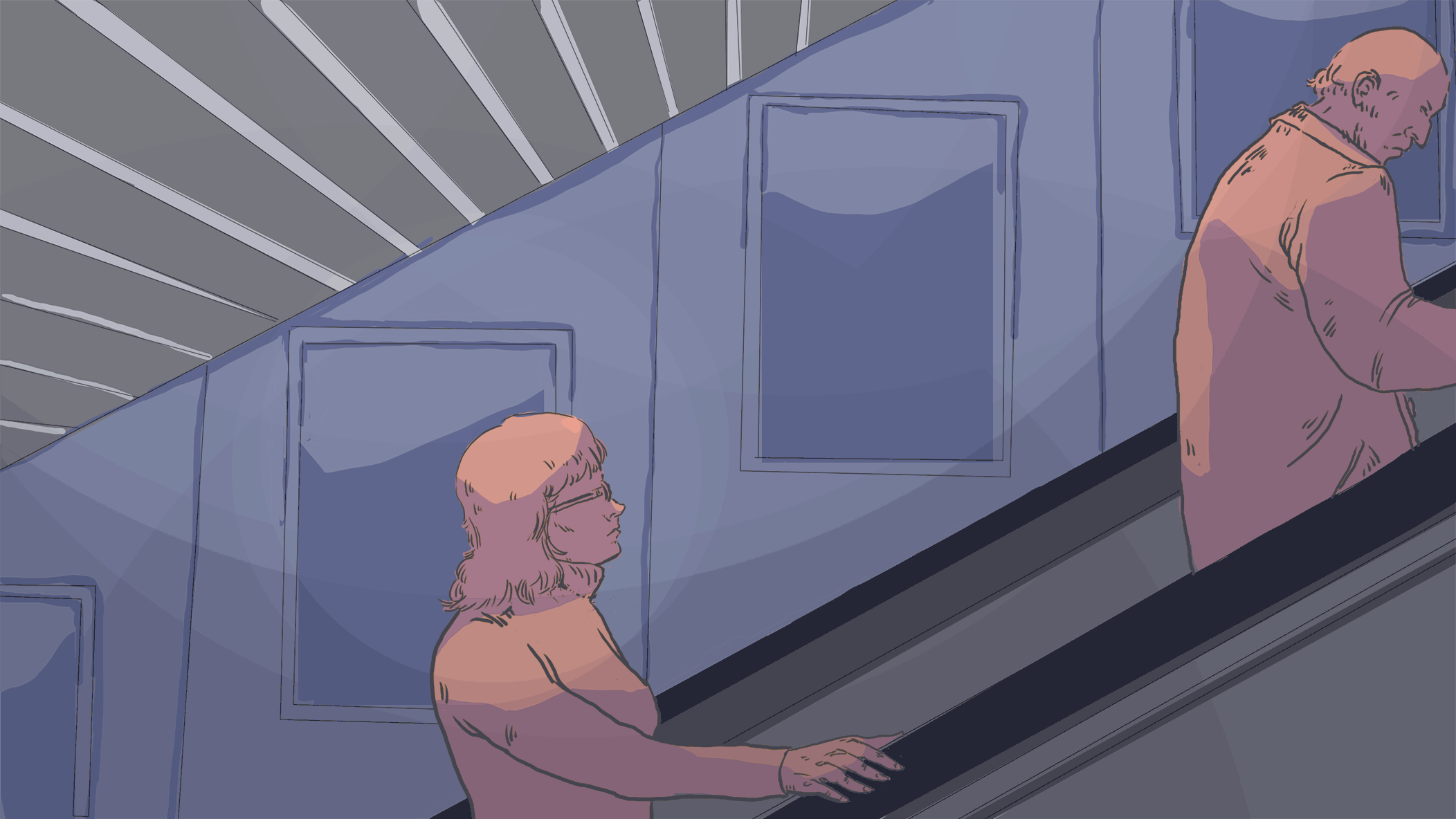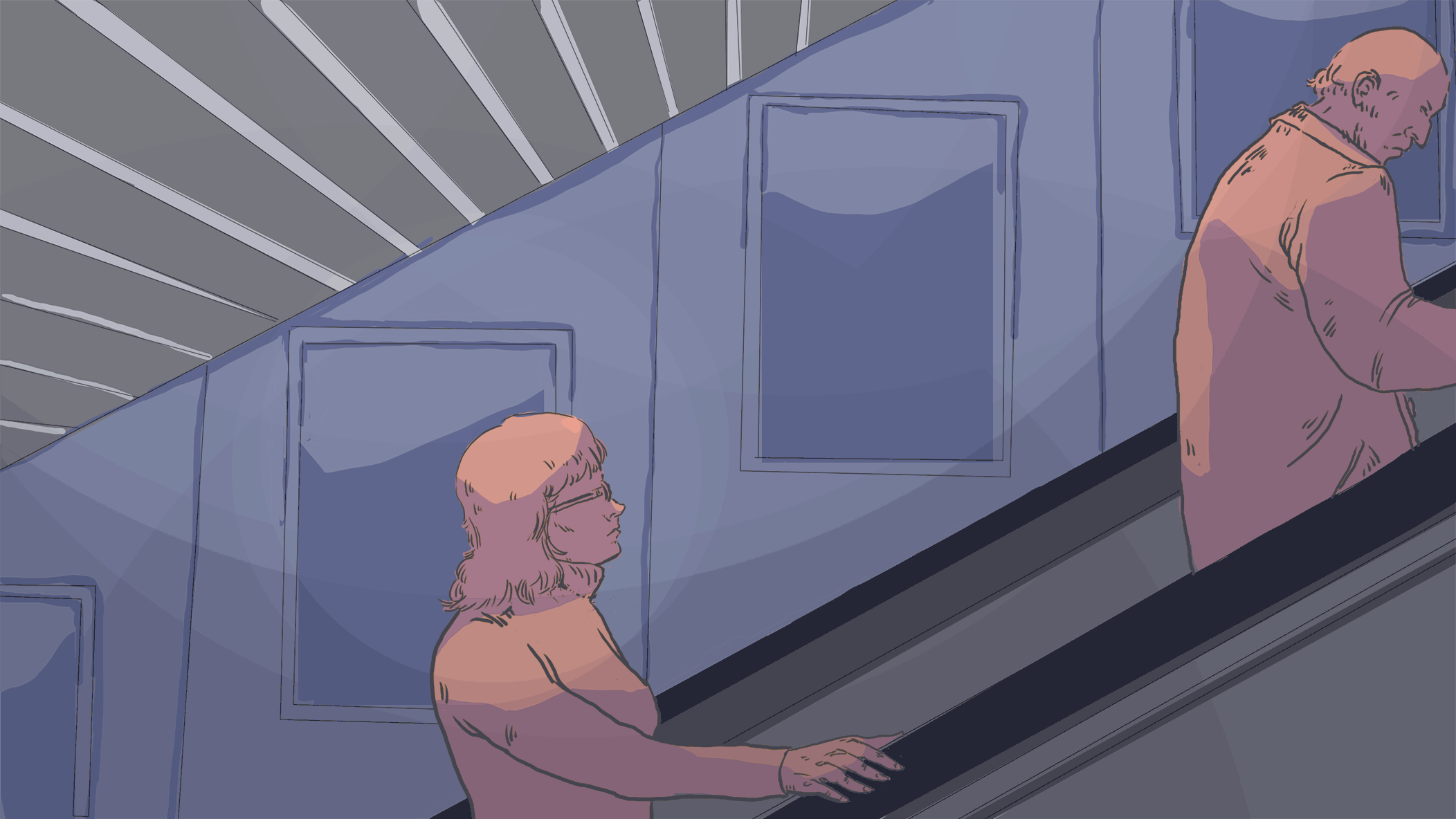 MET, Visual Representation Artist, BA Graduation Project
My thesis work consists of GIF illustrations and bears the name 'Reference point' and the illustrations can be accessed through a website. A reference point is a common point, which allows a number of different objects, ideas, things to find some kind of relation with each other.
In my thesis work several important reference points can be created. First of content: every picture we can see is an everyday scene containing bizarre details. Second, I tried to involve the viewer as a reference point too. Ideally, the viewer is the one who will decide which picture, when and in what order is opened and ultimately becomes the main reference point for the art. I decided to work in digital media because the home of the GIF is the Internet. It seemed obvious that the illustrations needed to be displayed digitally, and on a website to create a kind of network.
The GIF illustration is a very exciting and young art form to consider and whitout how fast the internet spread wouldn't exist. And the fact that I can make my illustrtrations interactive works, further strengthened my decision to move in this direction.
Supervisor/Consultant: Márta Mészáros
___
MET, Képi ábrázolás szak, BA diploma projekt
Diplomamunkám hat darab GIF Illusztrációból áll és a Referenciapont nevet viseli. Az illusztrációk egy weboldalon keresztül érhetők el. A referenciapont olyan közös pont, aminek segítségével több különböző tárgy, gondolat, dolog közös pontját találhatjuk meg, így ezek relációba kerülnek egymással.
Diplomamunkámban több fontos vonatkoztatási pont is kialakítható. Egyrészről tartalmilag: minden képen egy hétköznapi jelenetet láthatunk, amelyek egy-egy bizarr részletet tartalmaznak. Másrészről igyekszem a szemlélőt is bevonni, mint referenciapontot. Ideális esetben a befogadó az, aki eldönti, hogy melyik képet mikor és milyen sorrendben nyit meg, így végső soron önmaga válik a képek fő referenciapontjává, minden egyéb referenciát saját magából vonatkoztathat. Az illusztrációknál azért döntöttem a digitális média mellett, mert a GIF fő közege az internet. Kézenfekvőnek tűnt, hogy a grafikák, melyek digitálisan láthatóak, honlapról legyenek elérhetőek és hálózatot alkossanak.
A GIF illusztrációt egy nagyon izgalmas fiatal művészeti ágnak tartom, ami az internet olyan mértékű elterjedése nélkül, mint amit most tapasztalunk, szinte nem is létezhetne. Az pedig, hogy grafikáimat interaktív művé tehetem, még inkább megerősít döntésemben, hogy ebben az irányban haladjak tovább.
Témavezető/konzulens: Mészáros Márta
___
Program Partners
Design Workshop
Kreatív Magazin
Gestalten
Skillshare