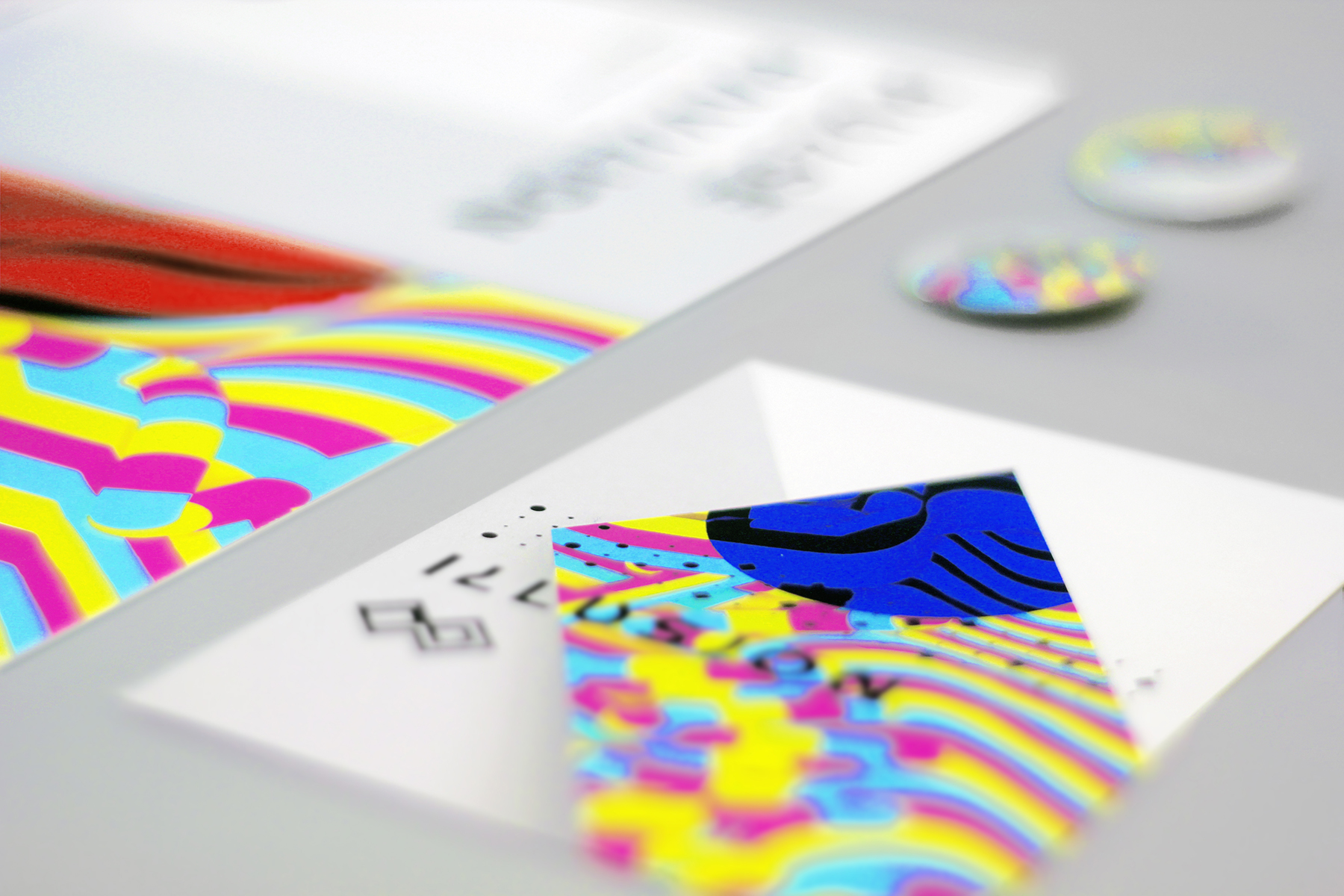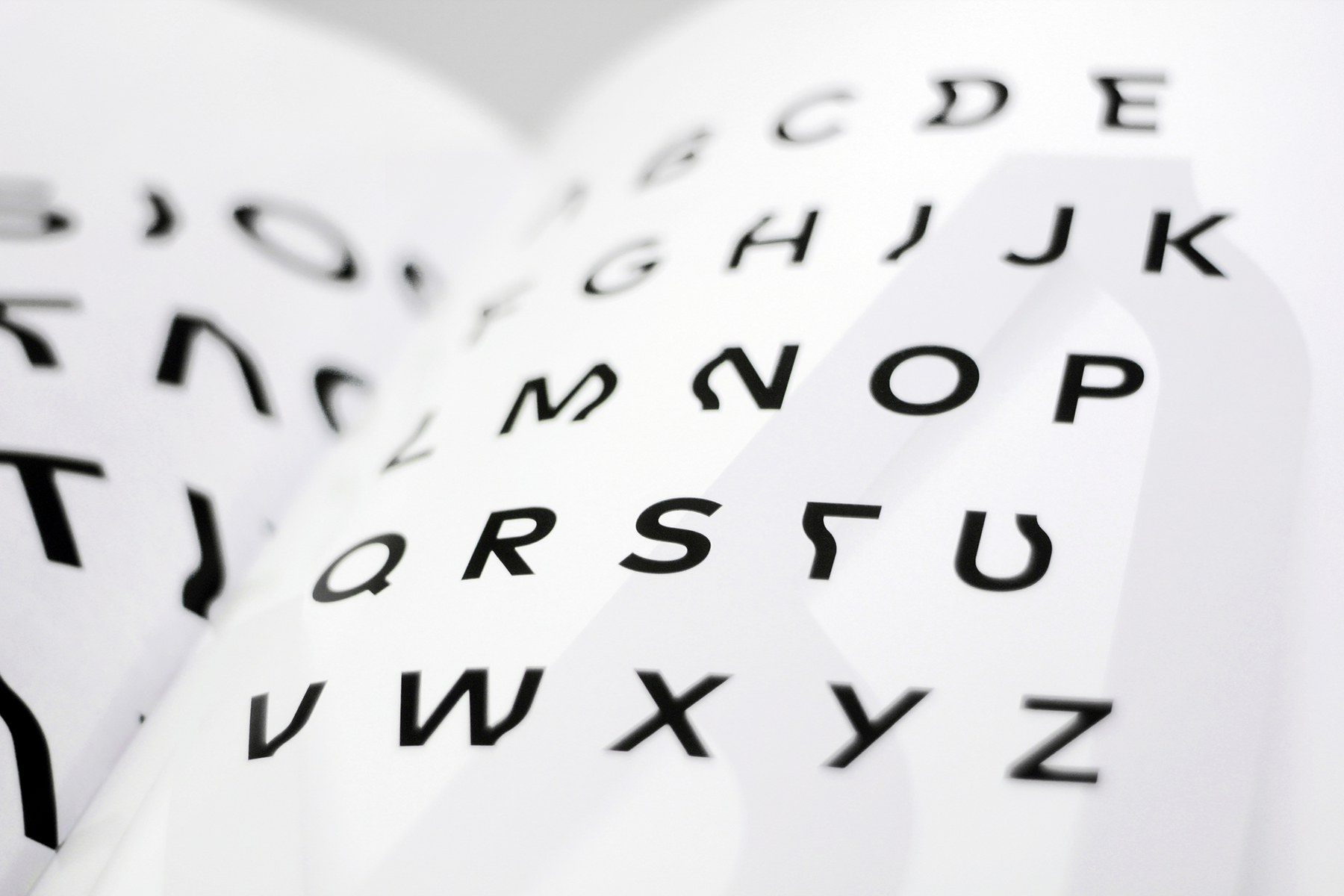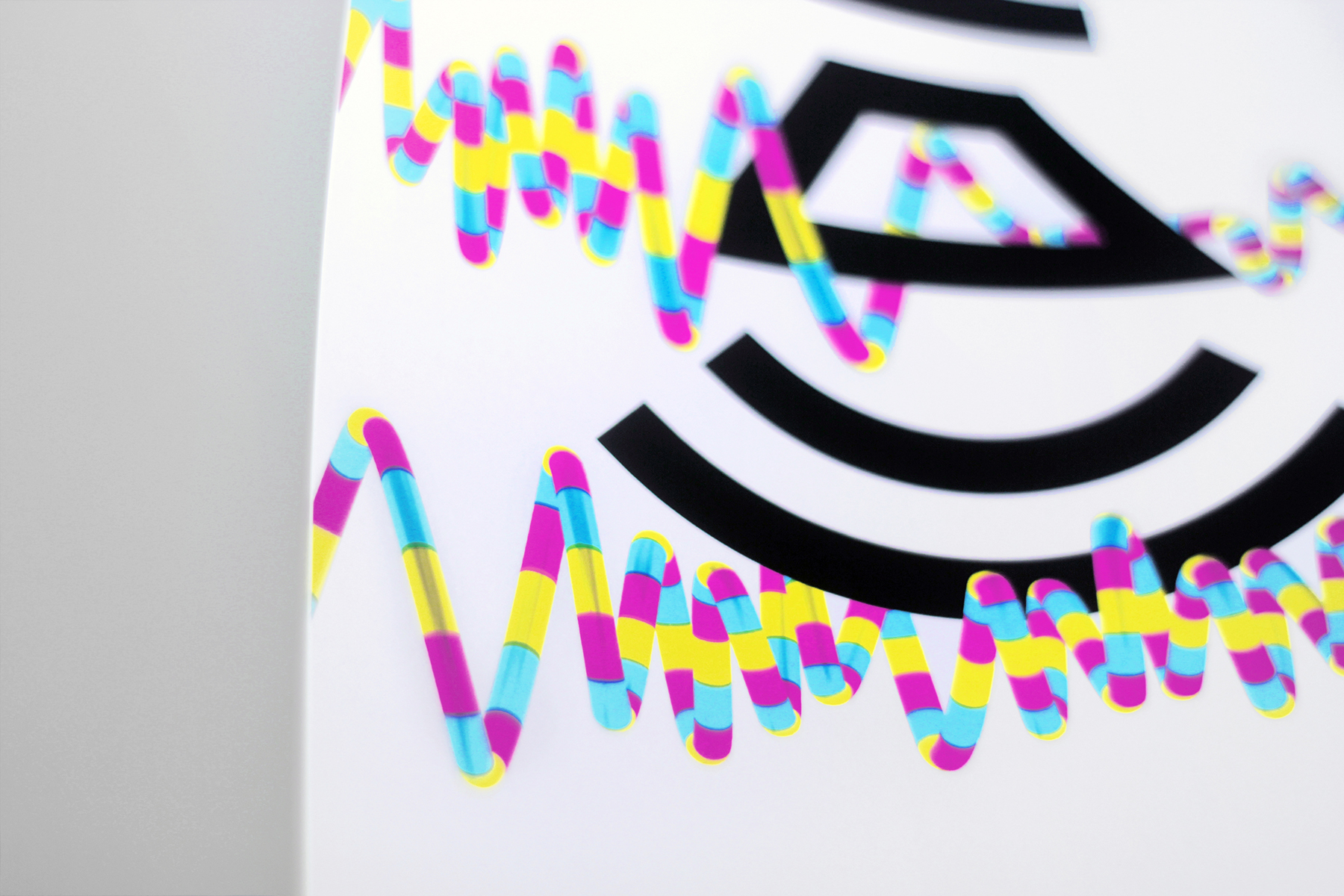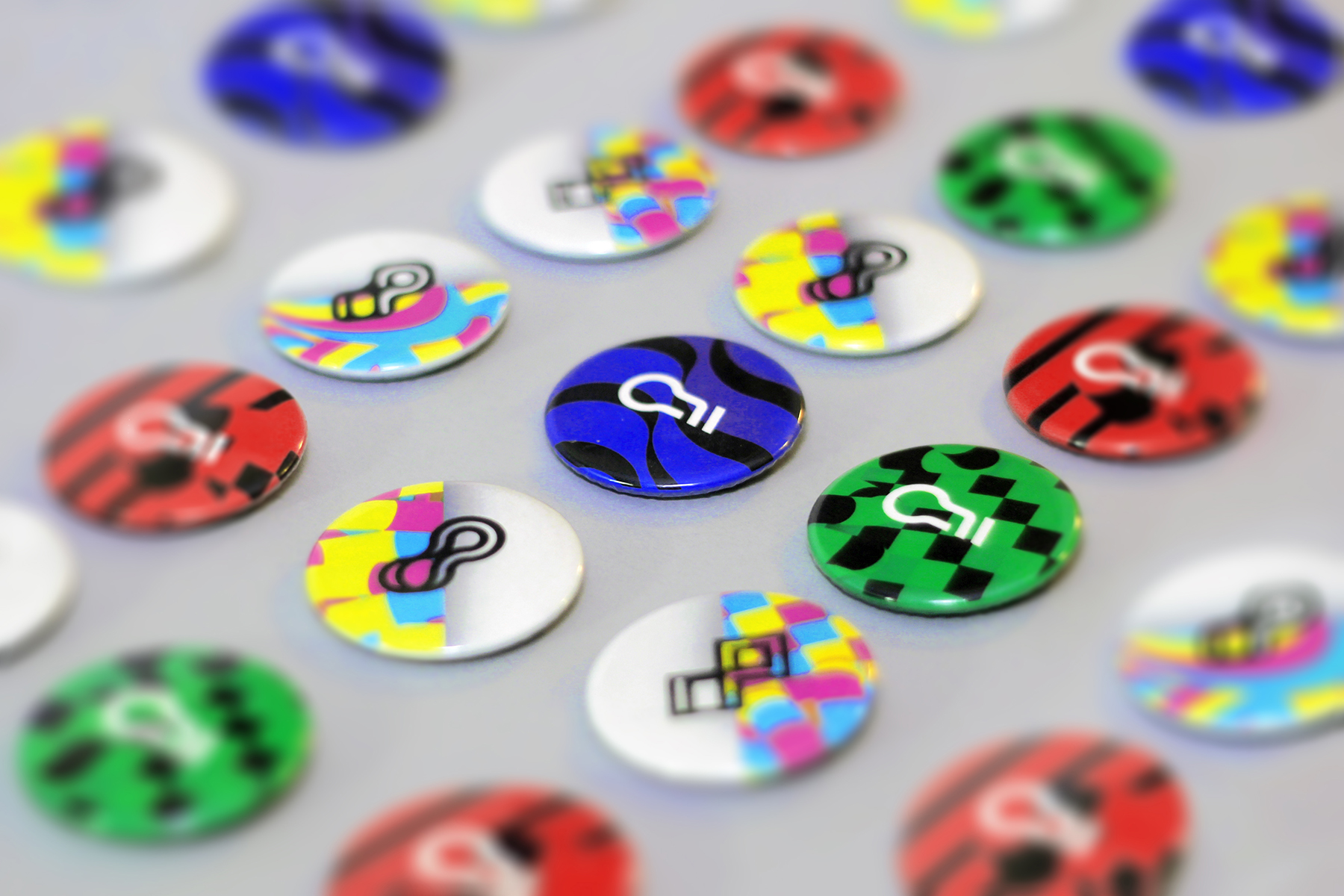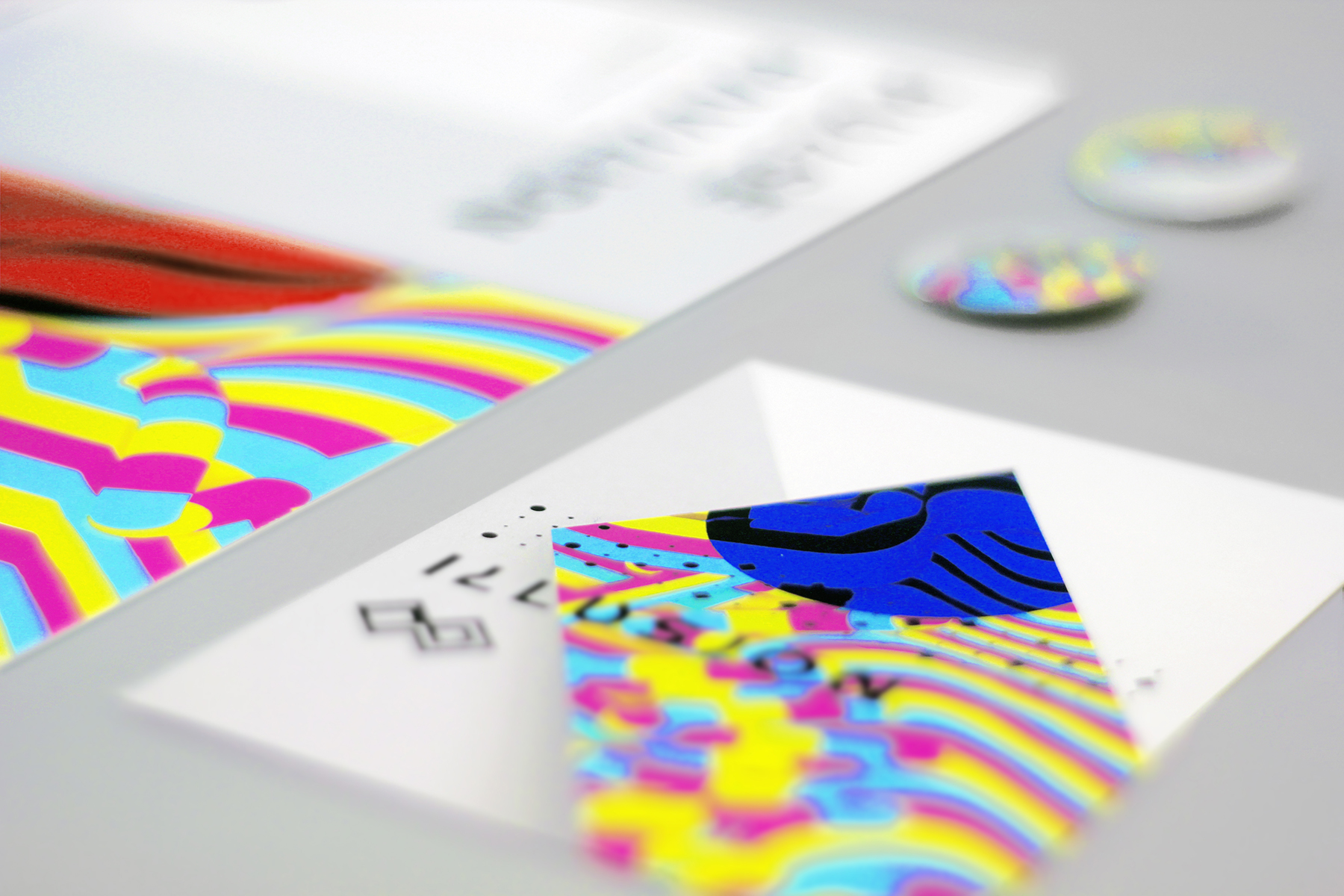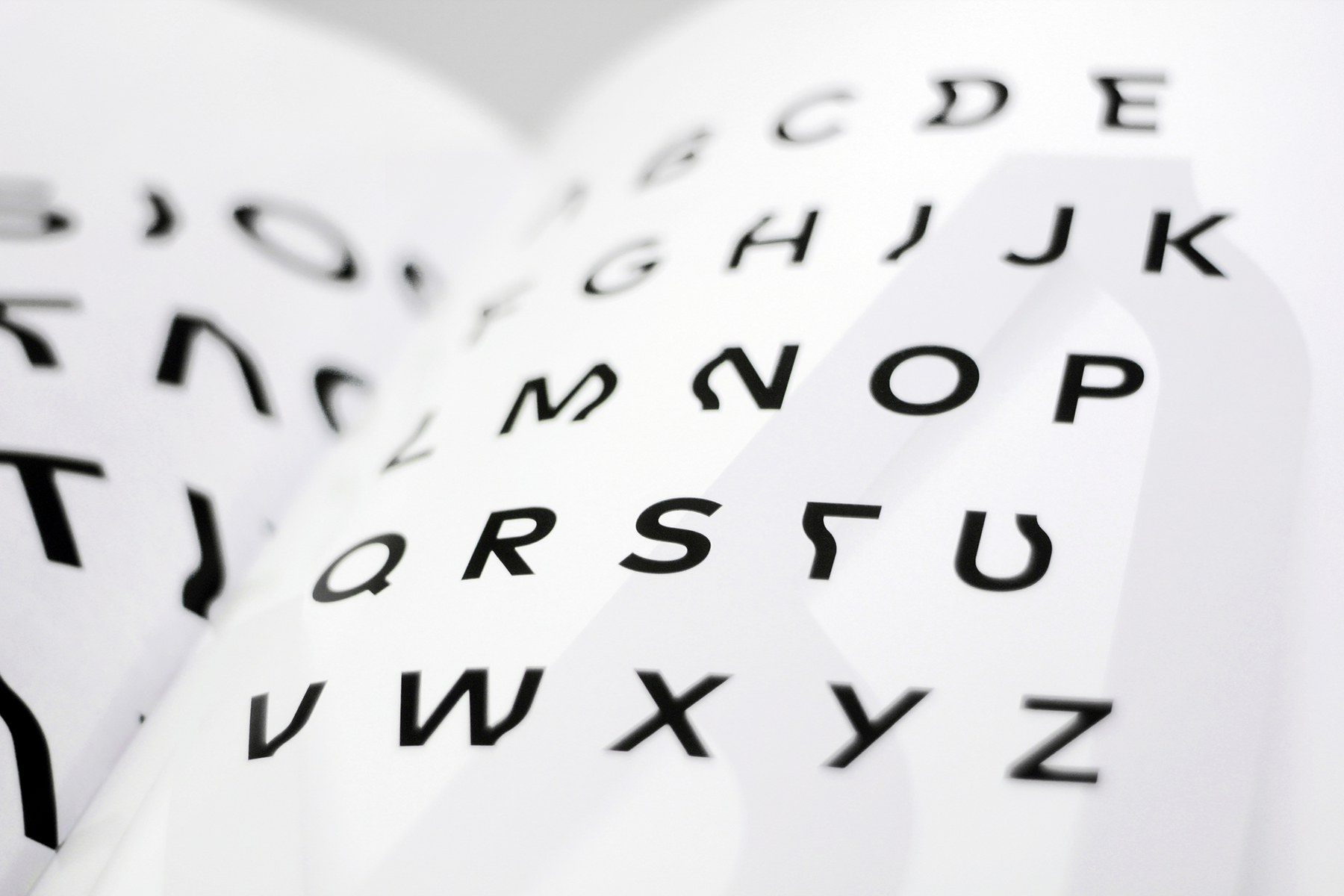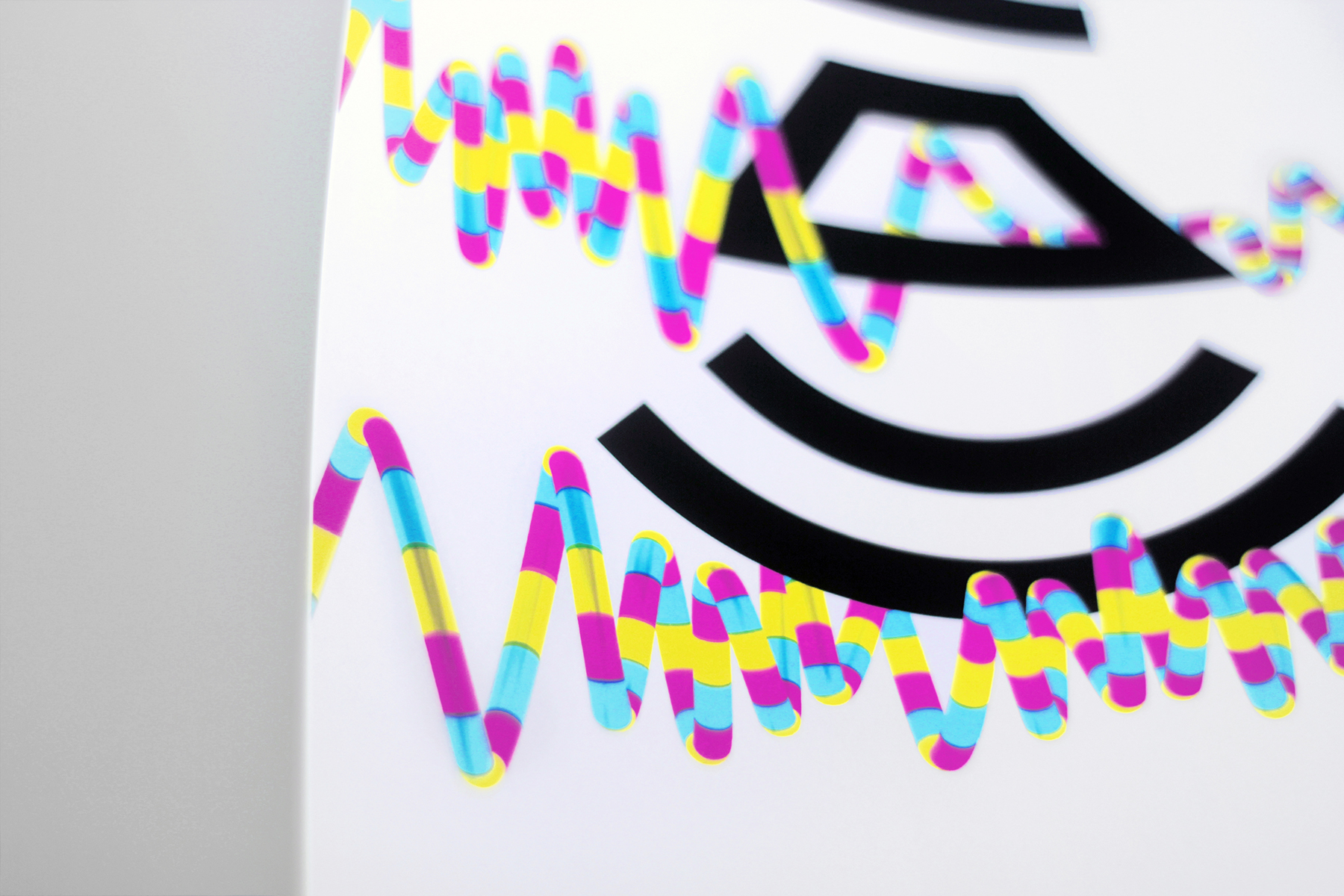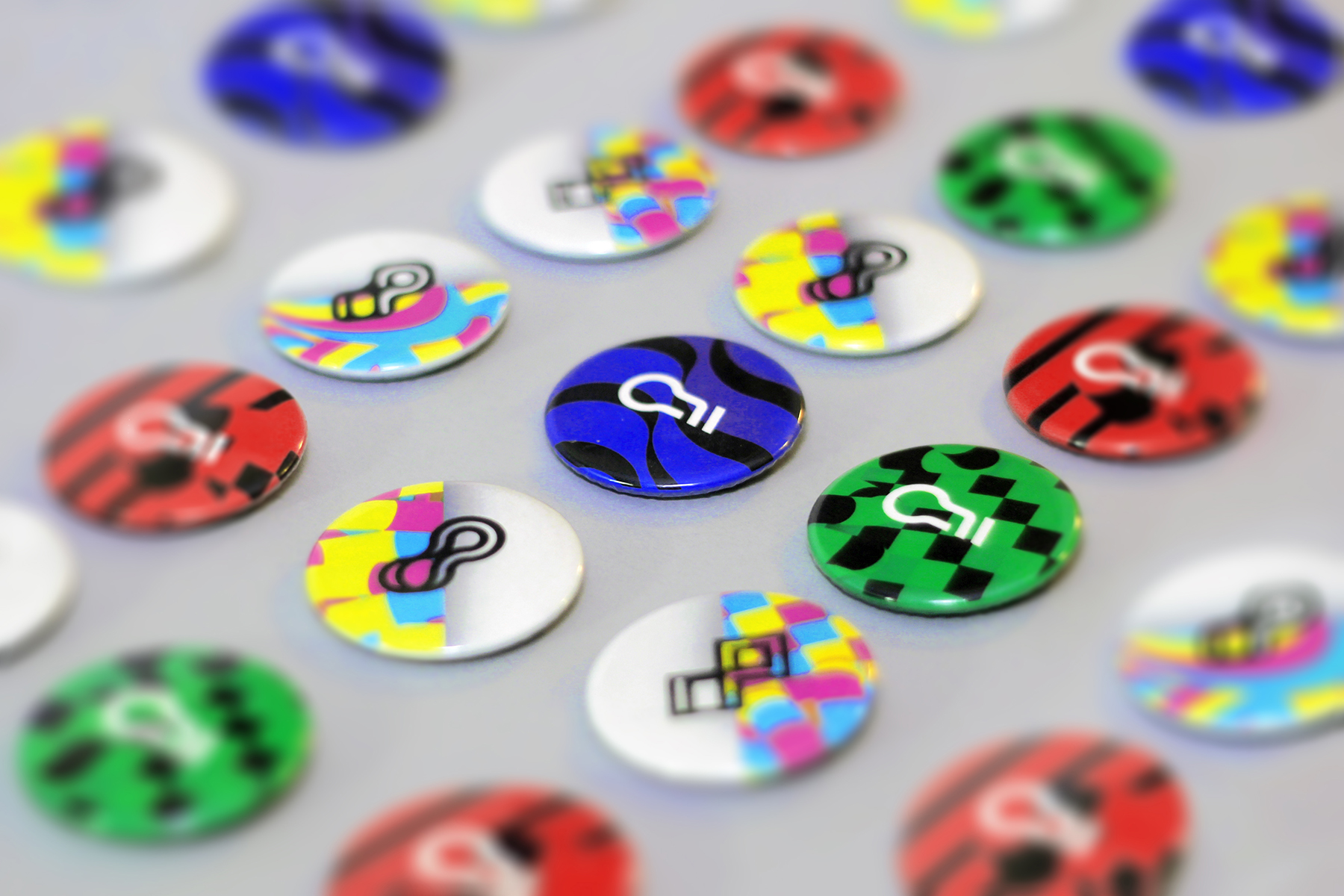 MKE, Graphic Design, MA Graduation Project
In my Graduate project, I was experimenting with the different possibilities in media design, graphics and sound design using abstract anamorphosis. The 3 meter wide and tall installation uses light, colors, sounds and volume to create a sensation of tension and illusion. The graphics visible on the wall are a visual representation of the audo that plays in the background. The pavilon also got its own brand. I took the mobius ribbon as inspiration for the logo. They reflect on the never-ending, looping character of this installation.
Supervisor/Consultant: Attila Auth
Pavilion construction plans: Tamás Máté
___
MKE, Tervezőgrafika szak, MA diploma projekt
Diplomamunkámmal A média a grafika, tipográfia és a sound design interaktív lehetőségeit kutatom, valamely térérzeti észlelés, absztrakt anamorfikus manipulációja segítségével.
Az installáció célja a színek, a hangok és a hangerősség formai leképzésének illuzórikus, ritmikus pulzálása általi feszültség keltés. A hang és a kép szerves kapcsolatban vannak. A falon látható projekció, annak az egyperces zajnak a grafikai lenyomata, amelyet a résztvevő hall.
A pavilon kiegészül egy teljes kiállítási arculattal, arculat, a koncepció köré építve. A logó inspirációja a végtelen jel illetve a Möbius szalag kettőse. Mint önmagukba forduló soha véget nem érő vonal illetve síkfelület utalnak a pulzálás folyamatosságára annak ismétlődésére.
Témavezető/konzulens: Auth Attila
Pavilon építési tervei: Máté Tamás
___
Program Partners
Design Workshop
Kreatív Magazin
Gestalten
Skillshare