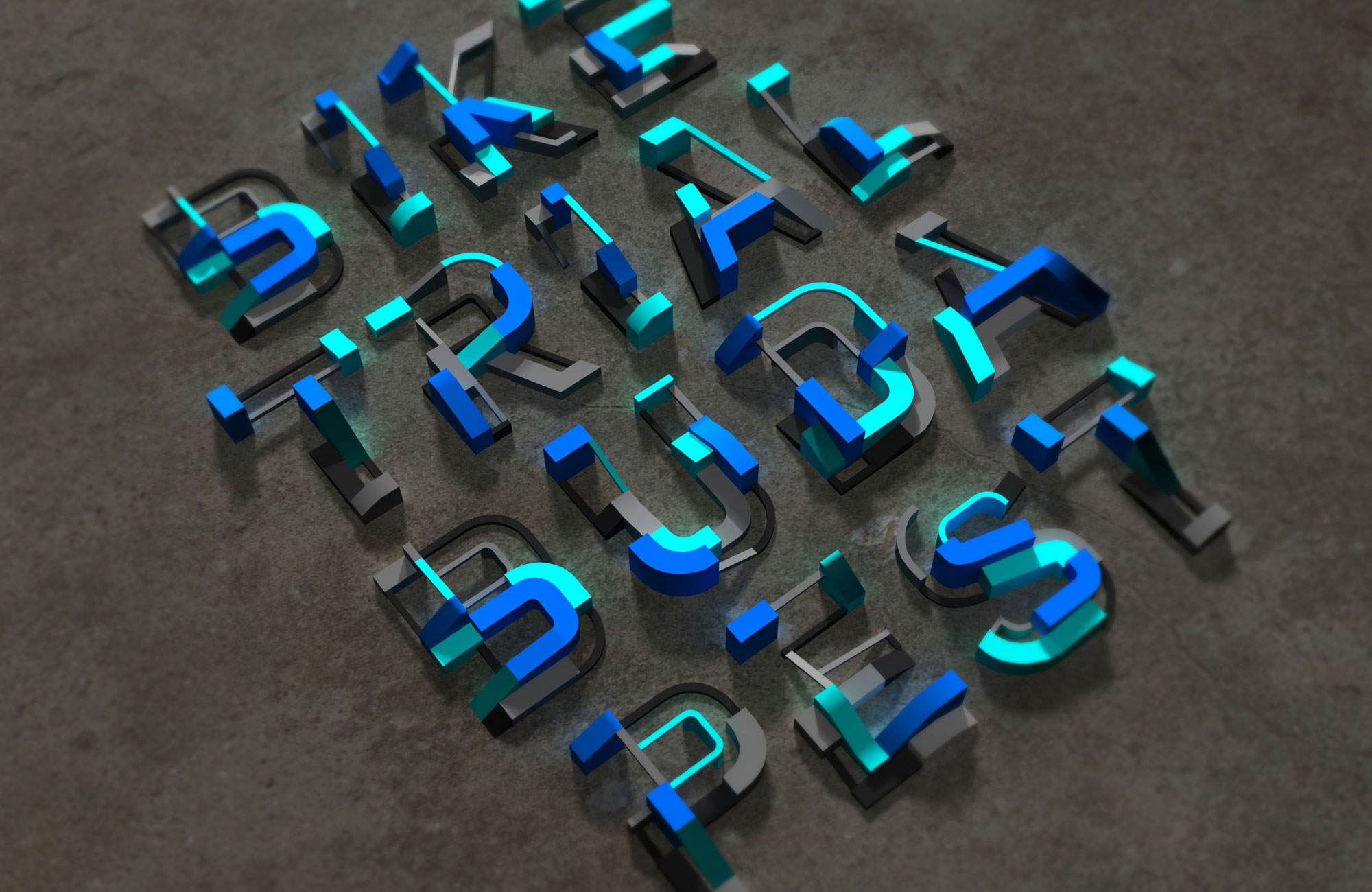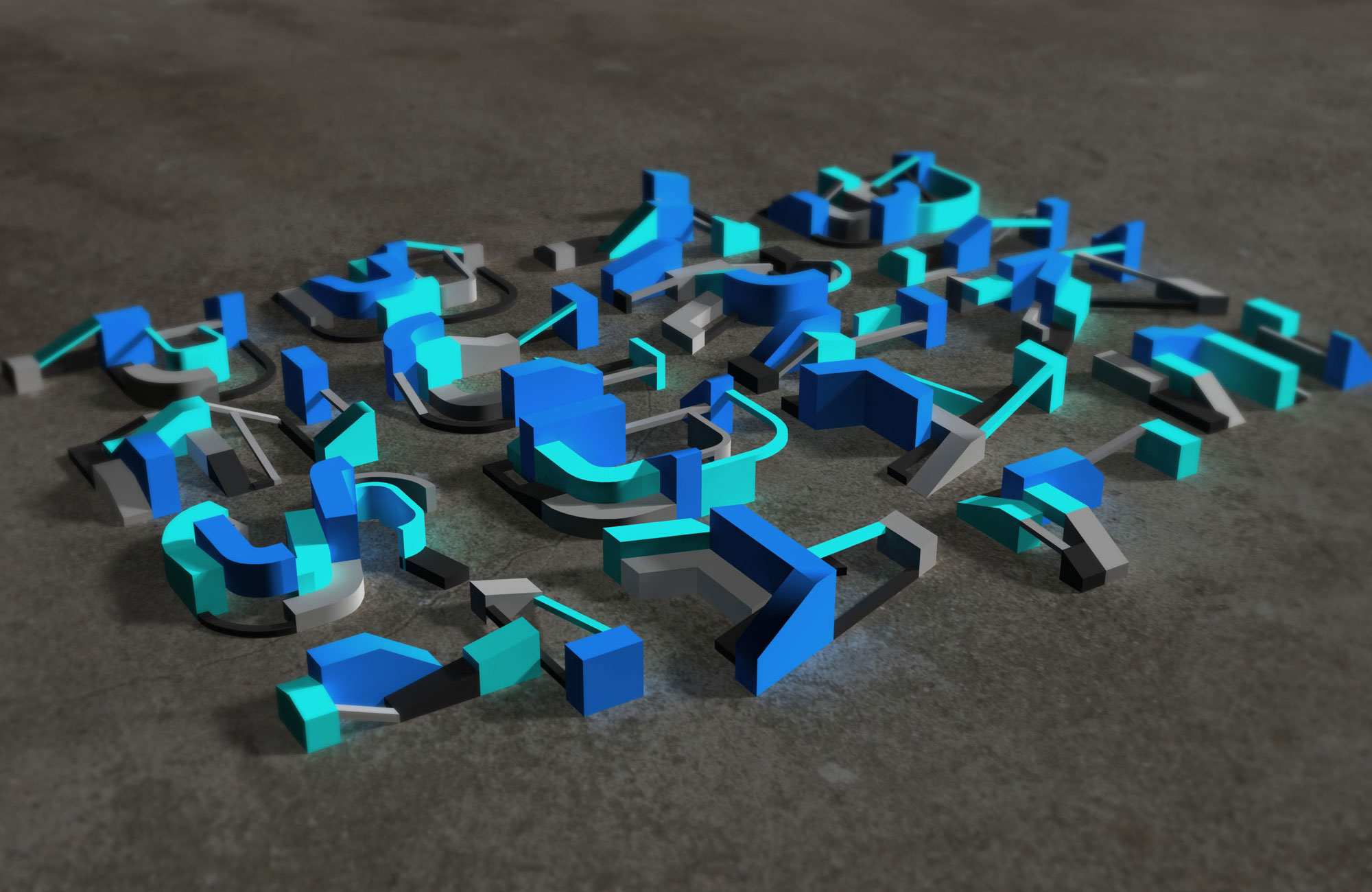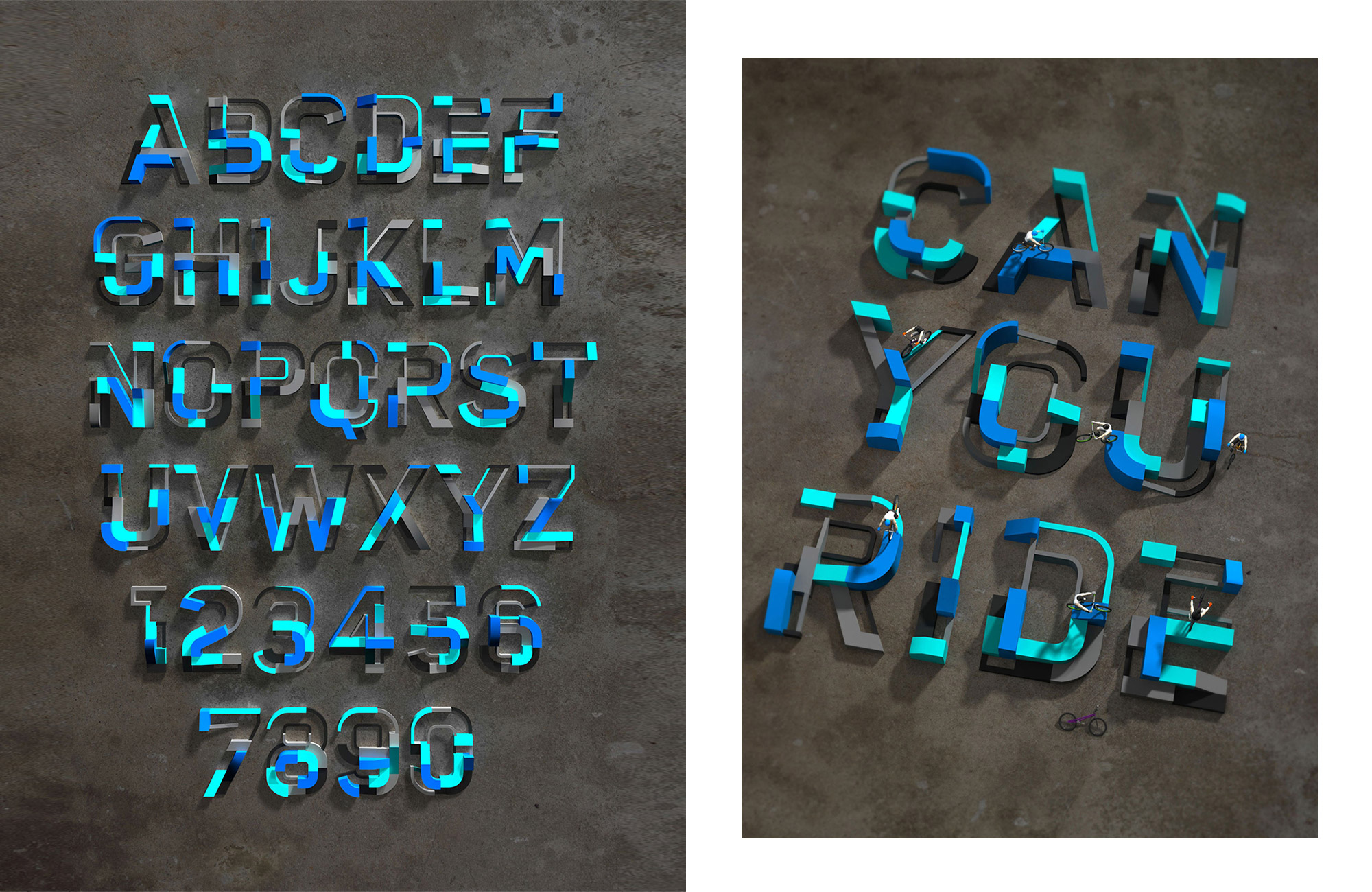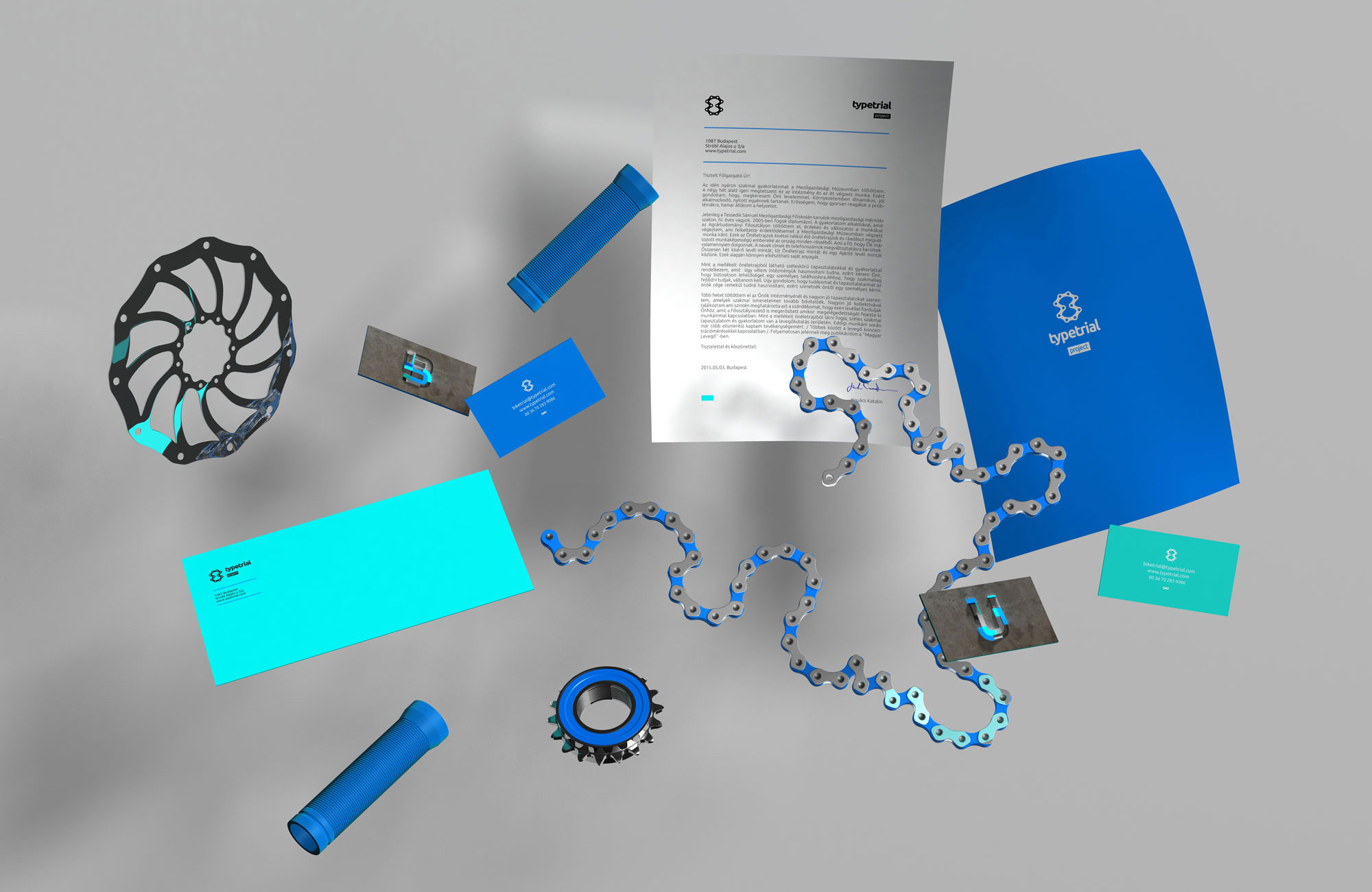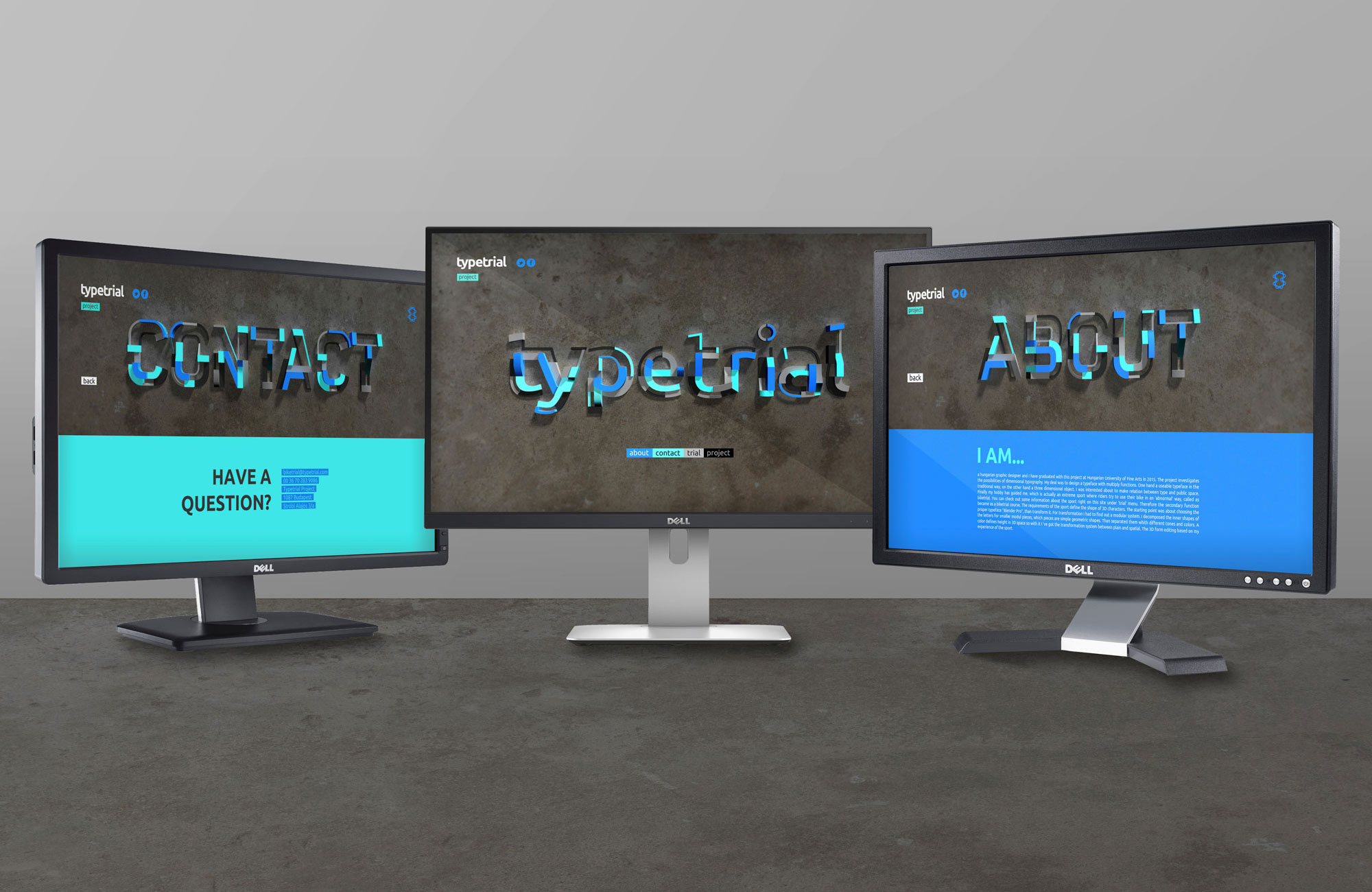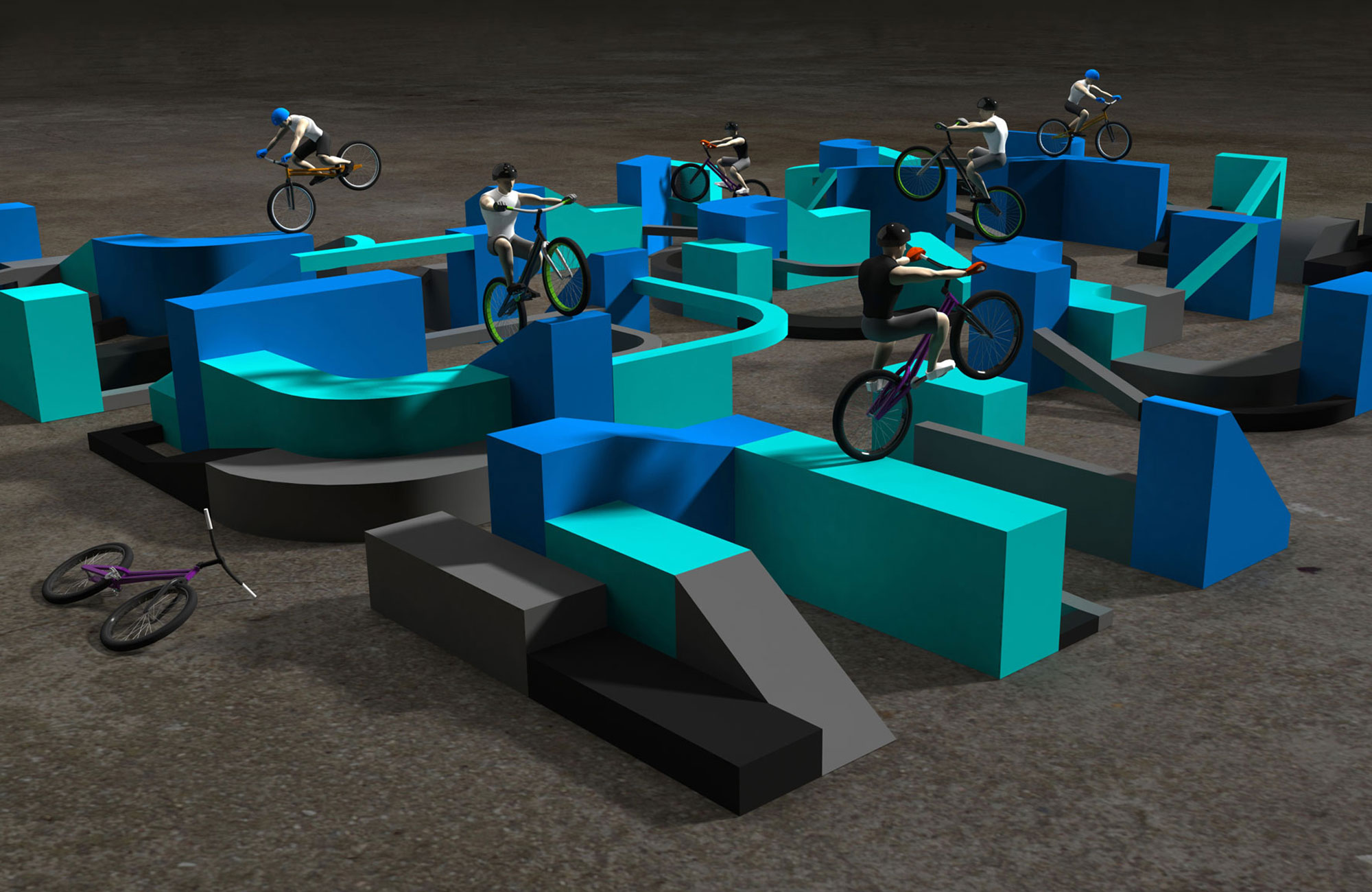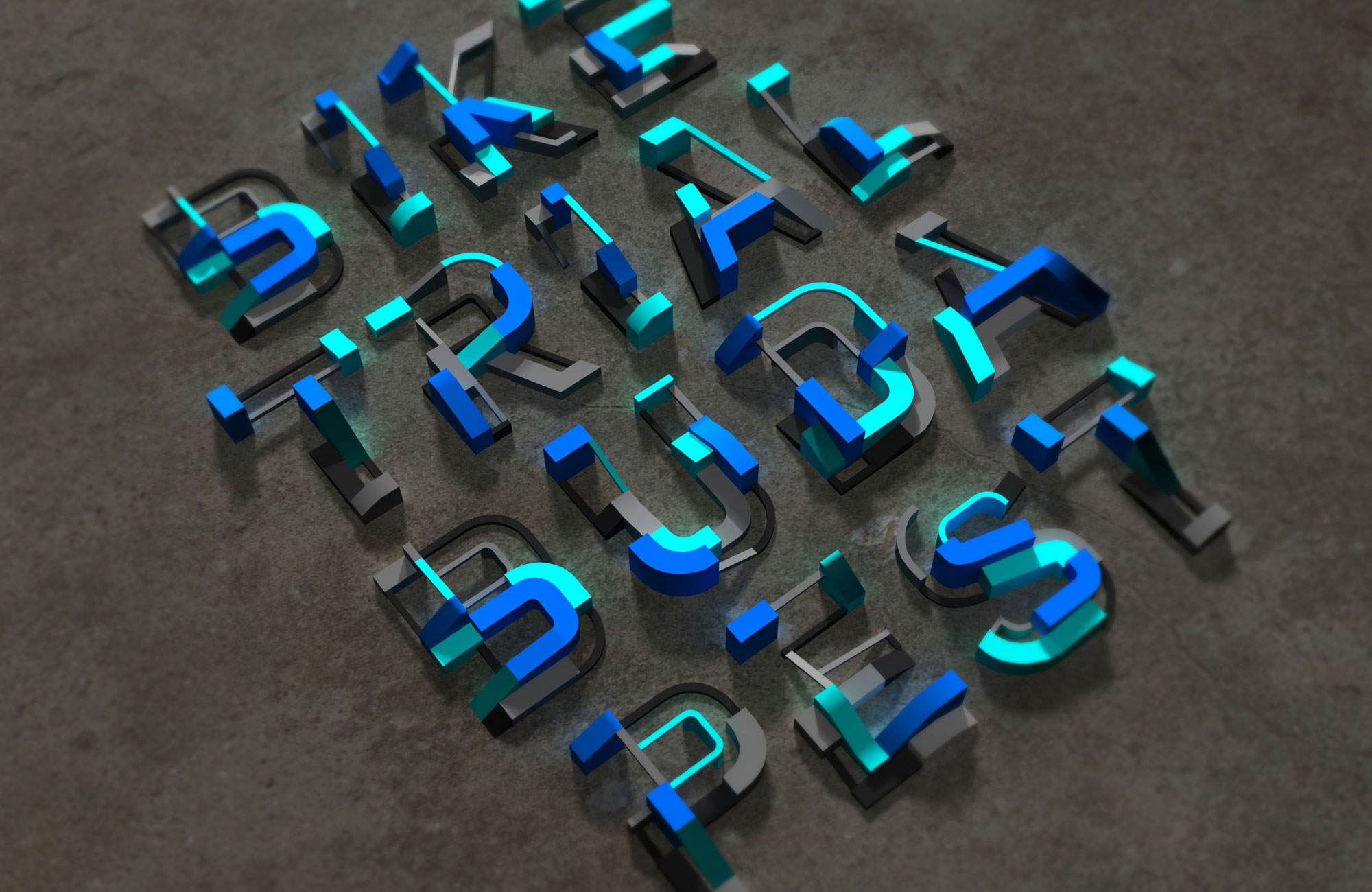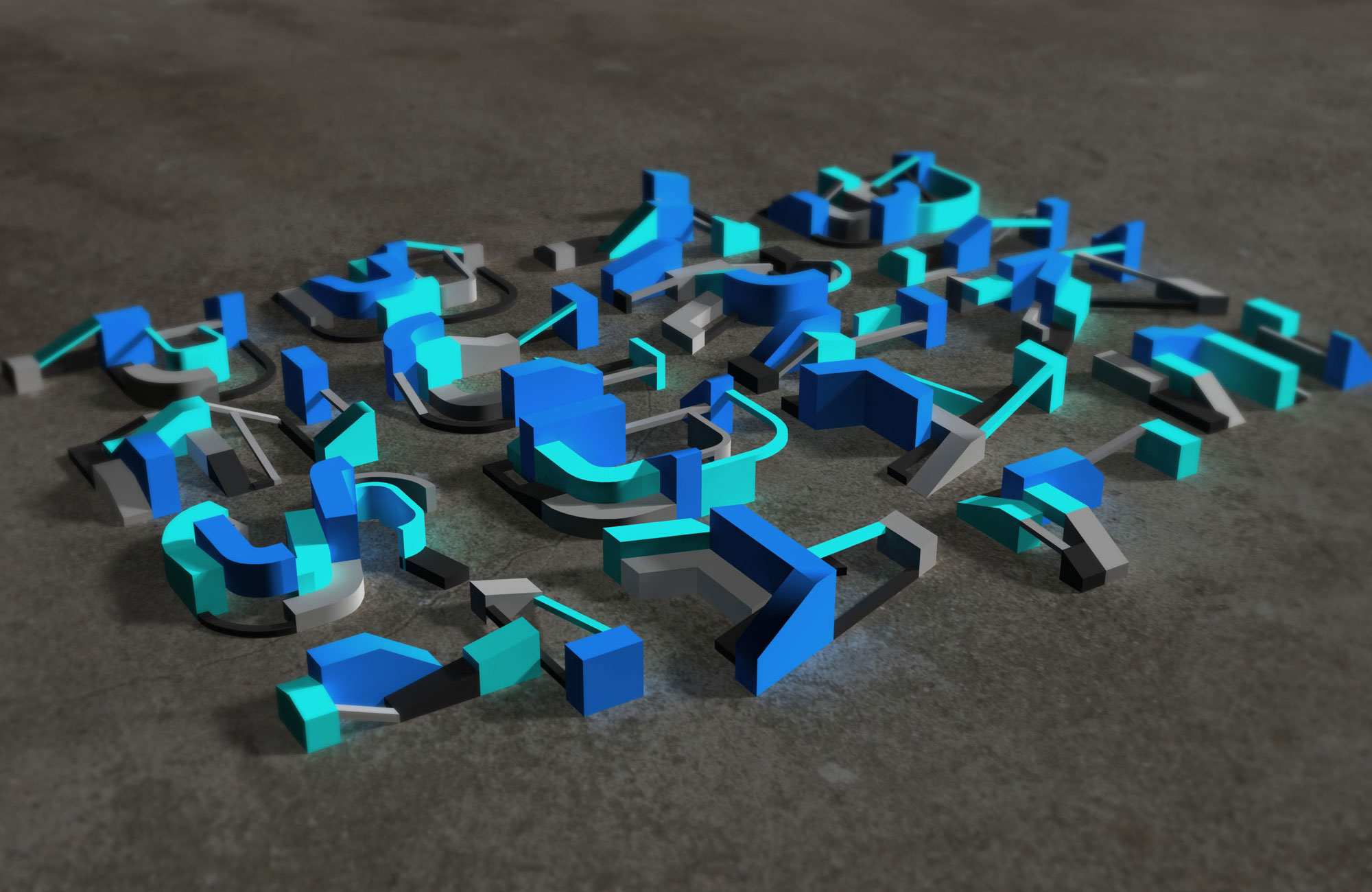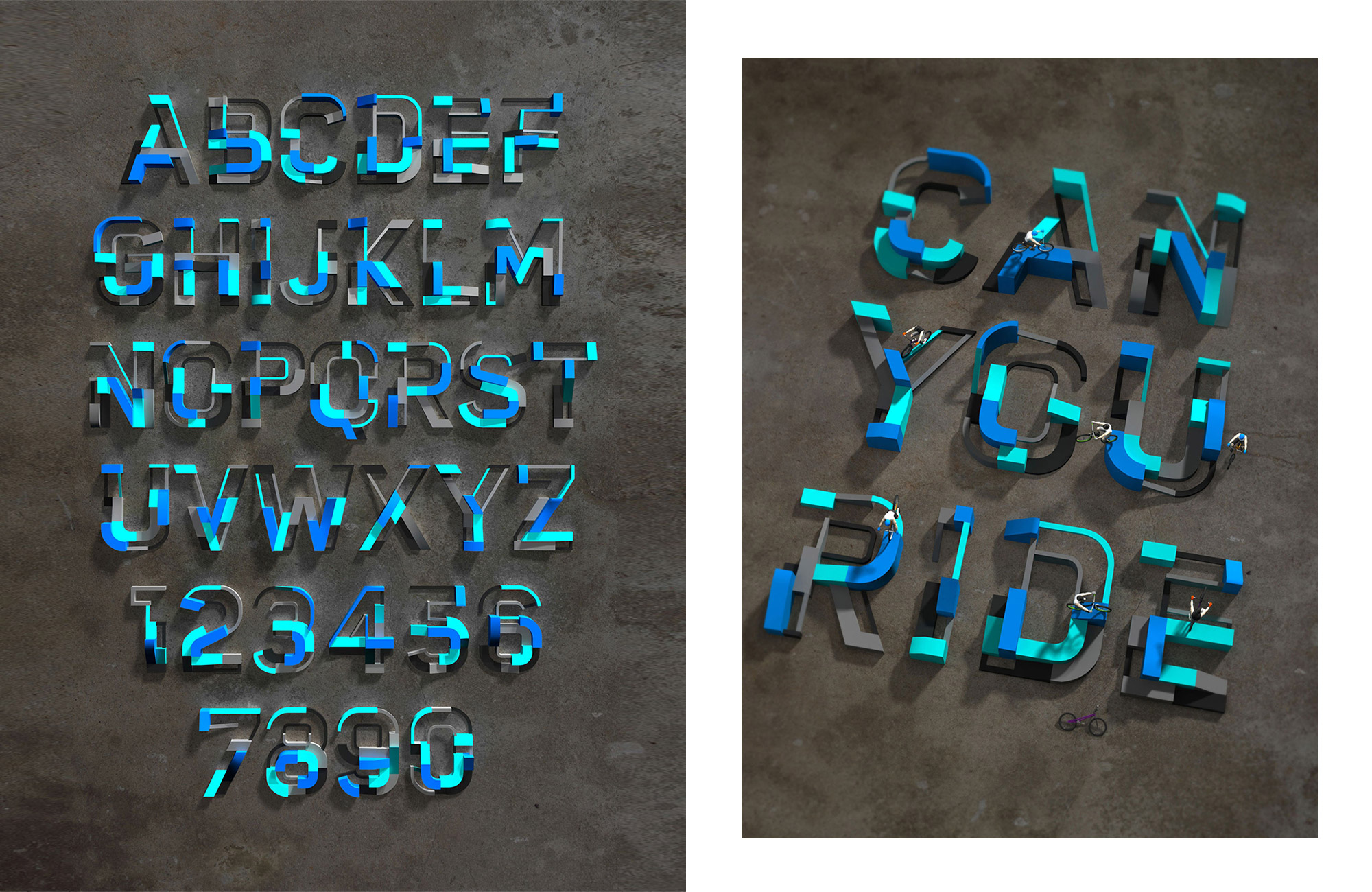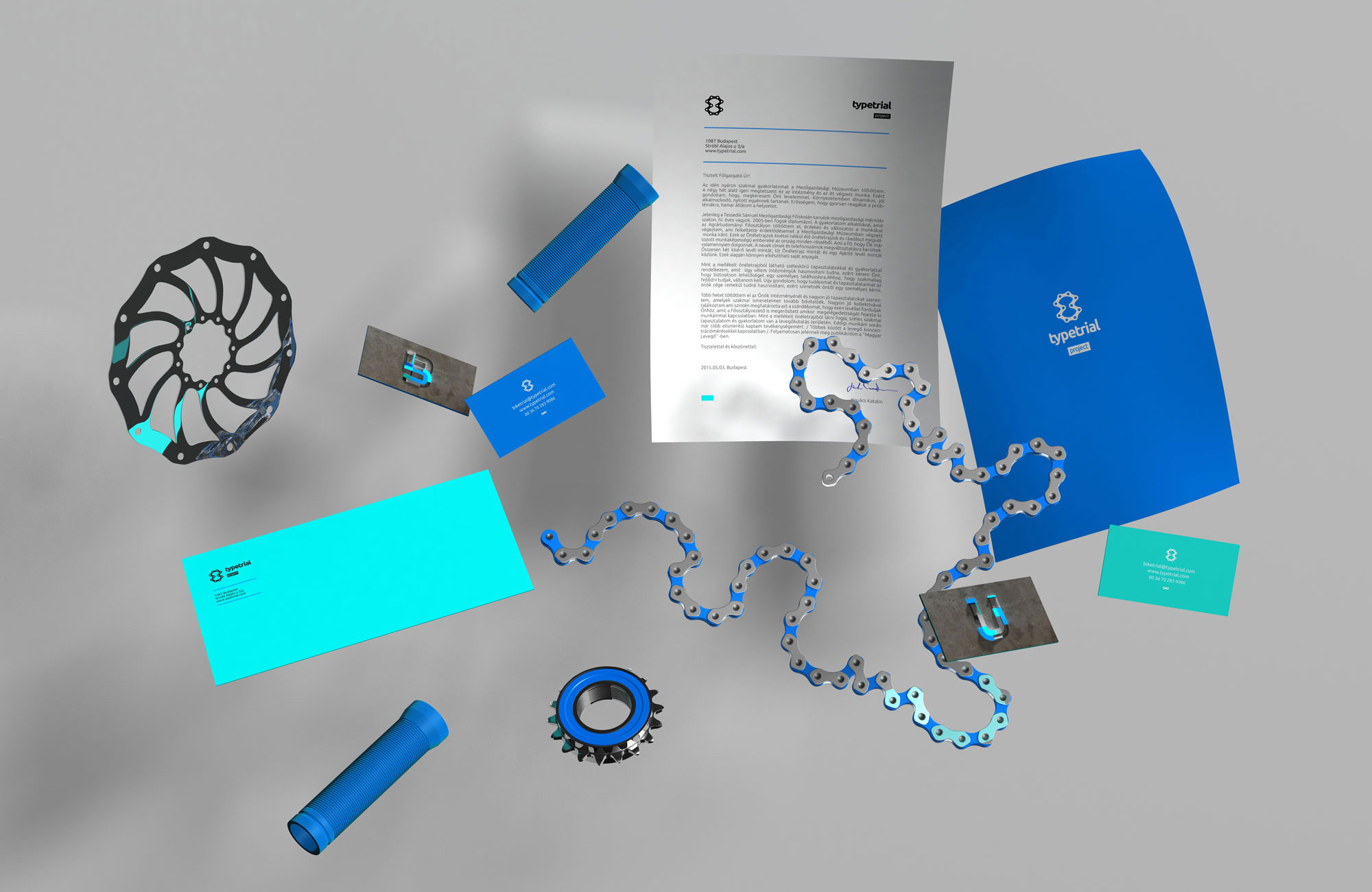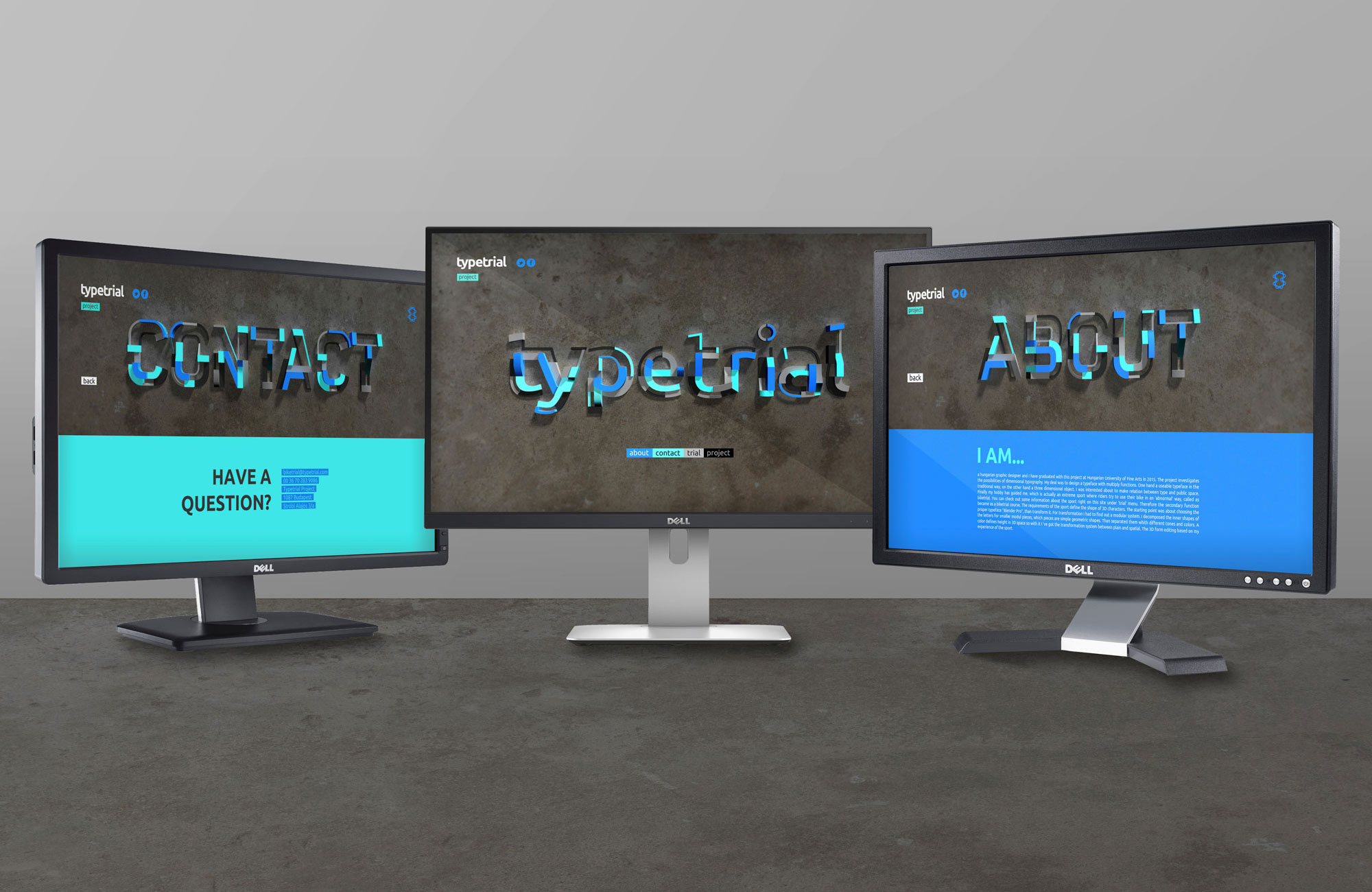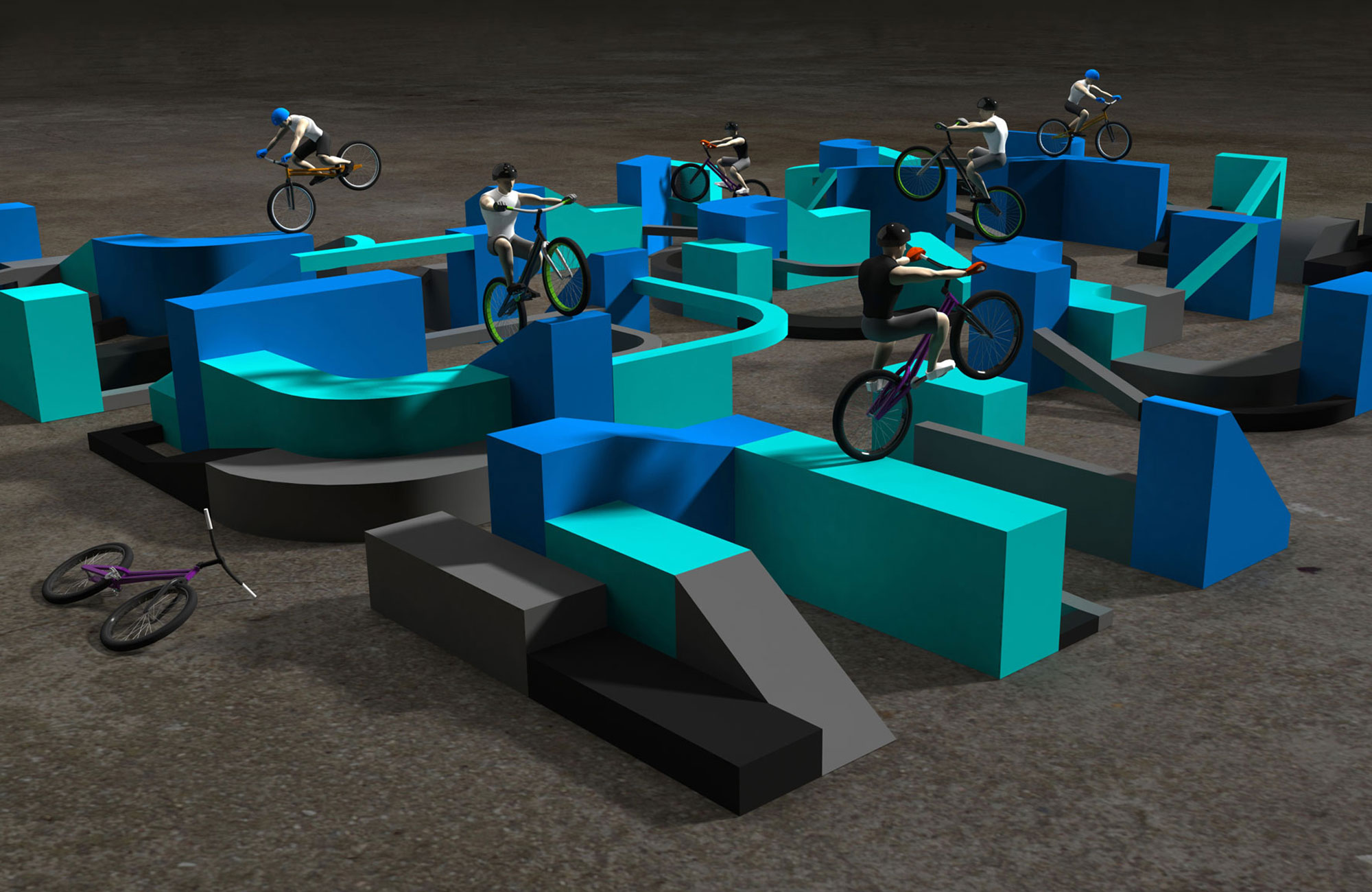 MKE, Graphic Design, MA Graduation Project
The project investigates the possibilities of dimensional typography. My deal was to design a typeface with multiple functions. One hand a useable typeface, on the other hand a three dimensional object. I was interested in to make a relation between typography and public space. Finally I found it through my hobby, which is an extreme sport called as biketrial. Therefore the secondary function relates to a biketrial course. The requirements of the sport defines the shape of 3D characters. The type is made up by variable modul elements which elements are separated from each other by colors. These colors define height in 3D space which also specify the transformation process and work as an infographic system as well, because the riders can decide which part of the course is convenient for them. My main goal is to develop the characters further and implement them as a Biketrial Park - typetrial park - what would take the brandface of the typetrial project. Beyond the park the project will be suitable for championships and smaller temporary events.
Supervisor: Tamás Felsmann DLA
Consultant: Attila Auth
___
MKE, Tervezőgrafika szak, MA diploma projekt
A projekt a több dimenziós tipográfia lehetőségeit vizsgálja. Célom egy olyan betűtípus megtervezése volt, mely több funkcióval bír; egyfelől egy használható betűtípus, másfelől egy három dimenziós tárgy. A közösségi terek és a tipográfia közötti kapcsolatot vizsgáltam, melyet végül a hobbimon keresztül találtam meg, ami a Biketrial bicikli sport. Ennél fogva a közösségi tér funkciója egy trial bicikli pályához kapcsolódik. A karakterek térbeli kialakítását a sport funkciója határozta meg. A betűtípus változtatható modul elemekből épül fel, mely elemeket színértékek különböztetnek meg egymástól. A színek magasságokat határoznak meg a térben, ami egyfelől meghatározza a transzformációs folyamatot, másfelől infógrafikaként is működik, hiszen a sportoló ezek alapján tudja megválasztani a neki megfelelő helyzeteket. Fő célom a karakterek továbbfejlesztése és kivitelezése, mely egy Trial Bicikli Park - typetrial park - keretében valósulna meg, mely átvenné a jelenleg project-ként értelmezett typetrial arculatát. A parkon kívül a projekt alkalmazható lesz versenyeken és kisebb rendezvényeken is.
Témavezető: Felsmann Tamás DLA
Konzulens: Auth Attila
___
Program Partners
Design Workshop
Kreatív Magazin
Gestalten
Skillshare