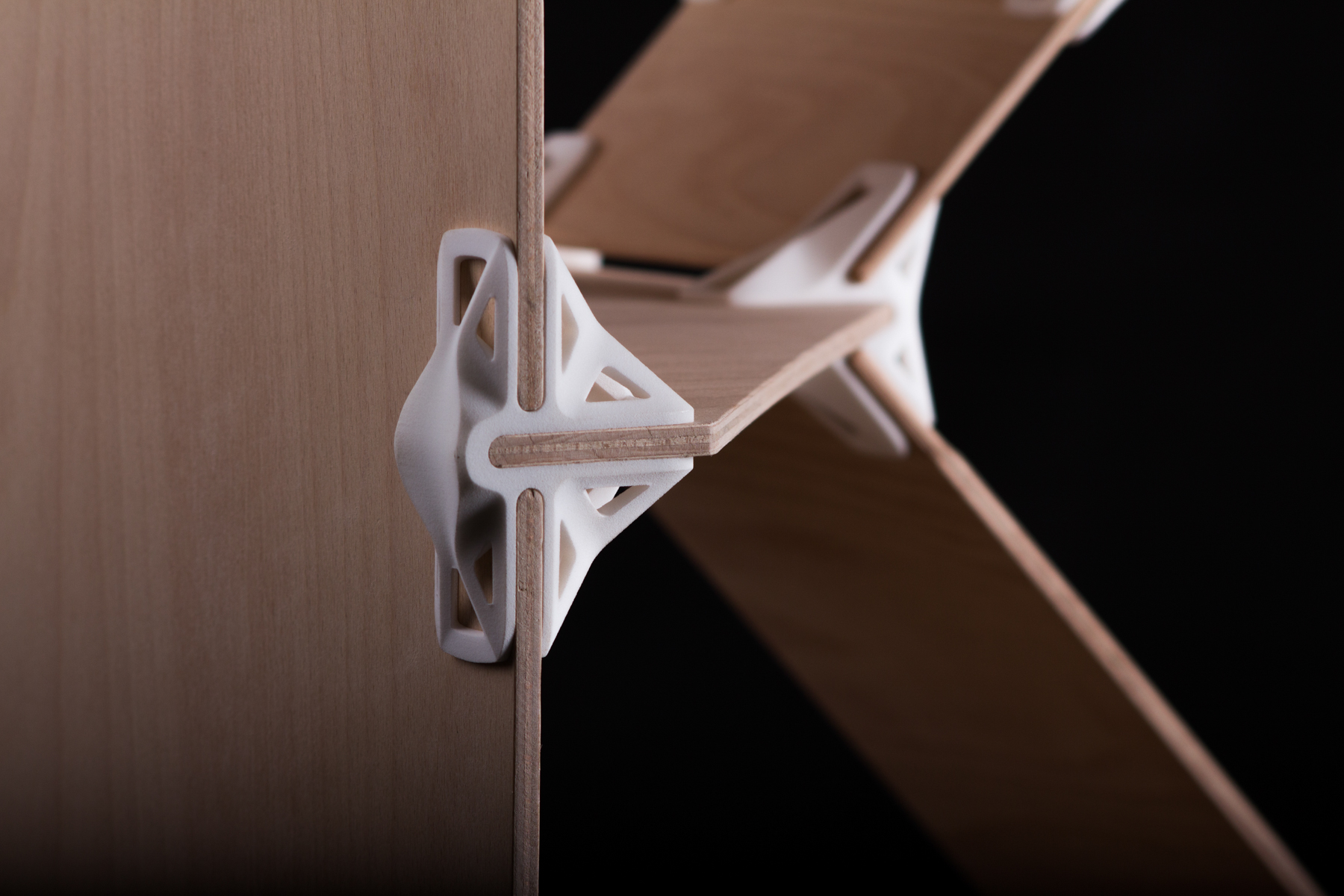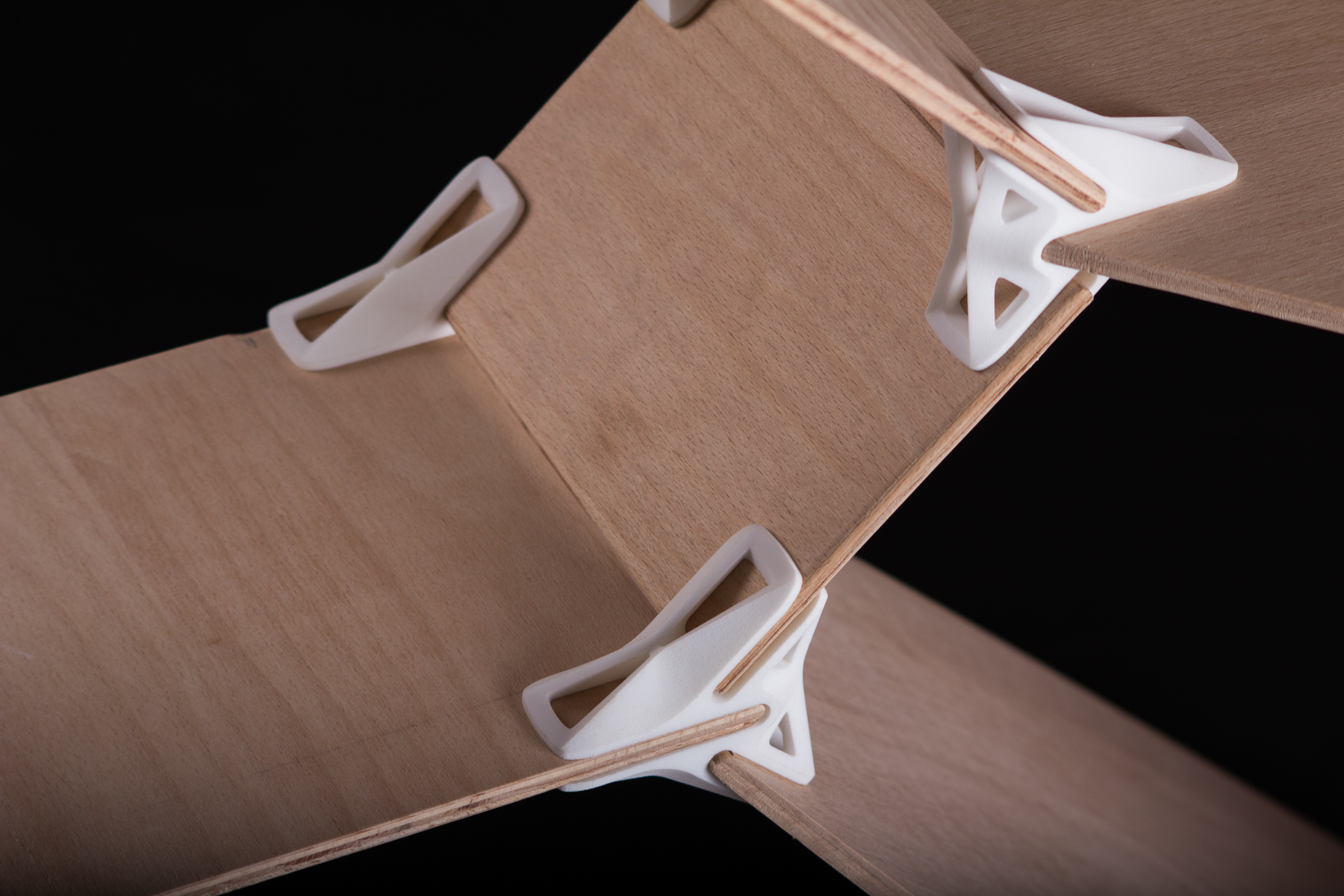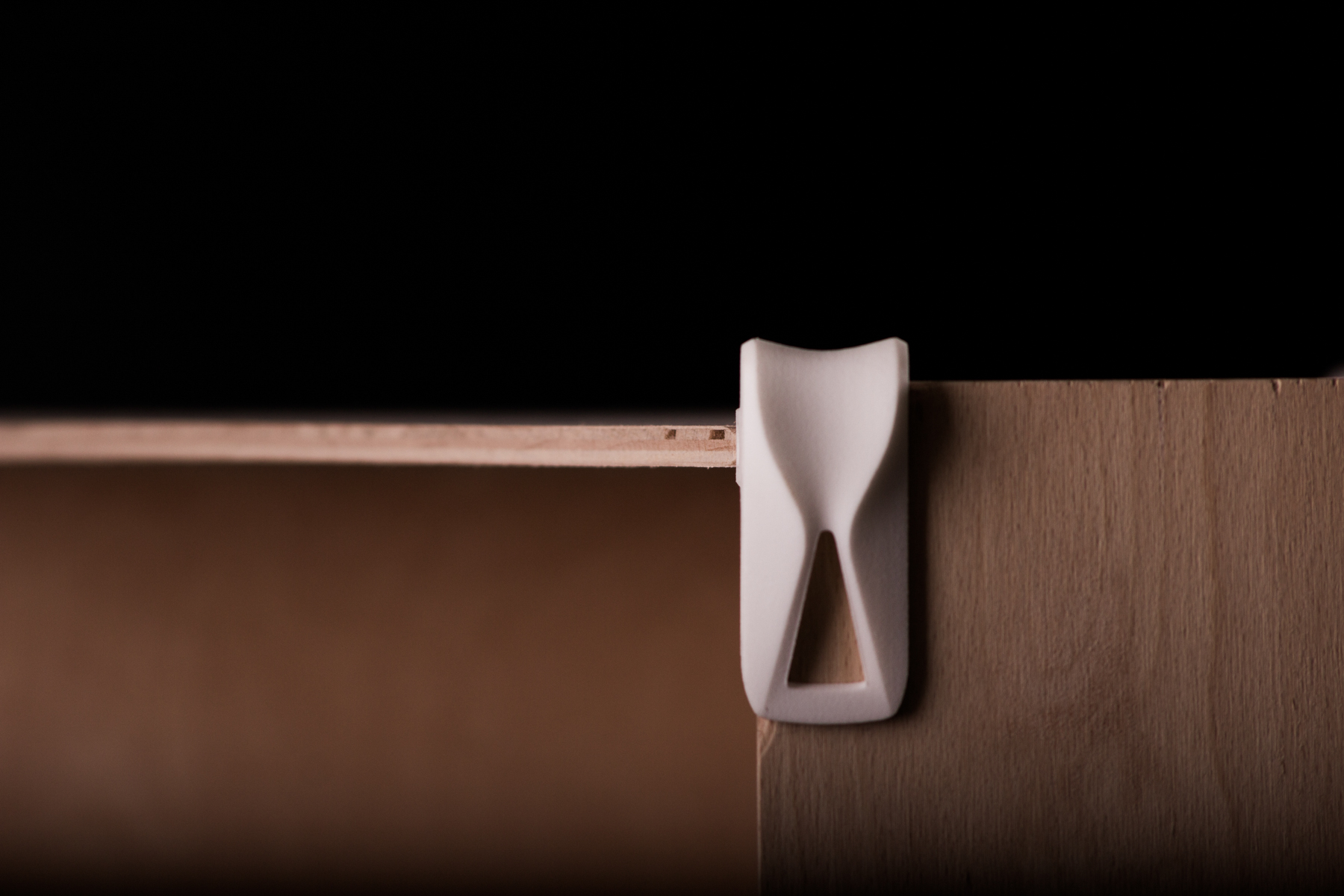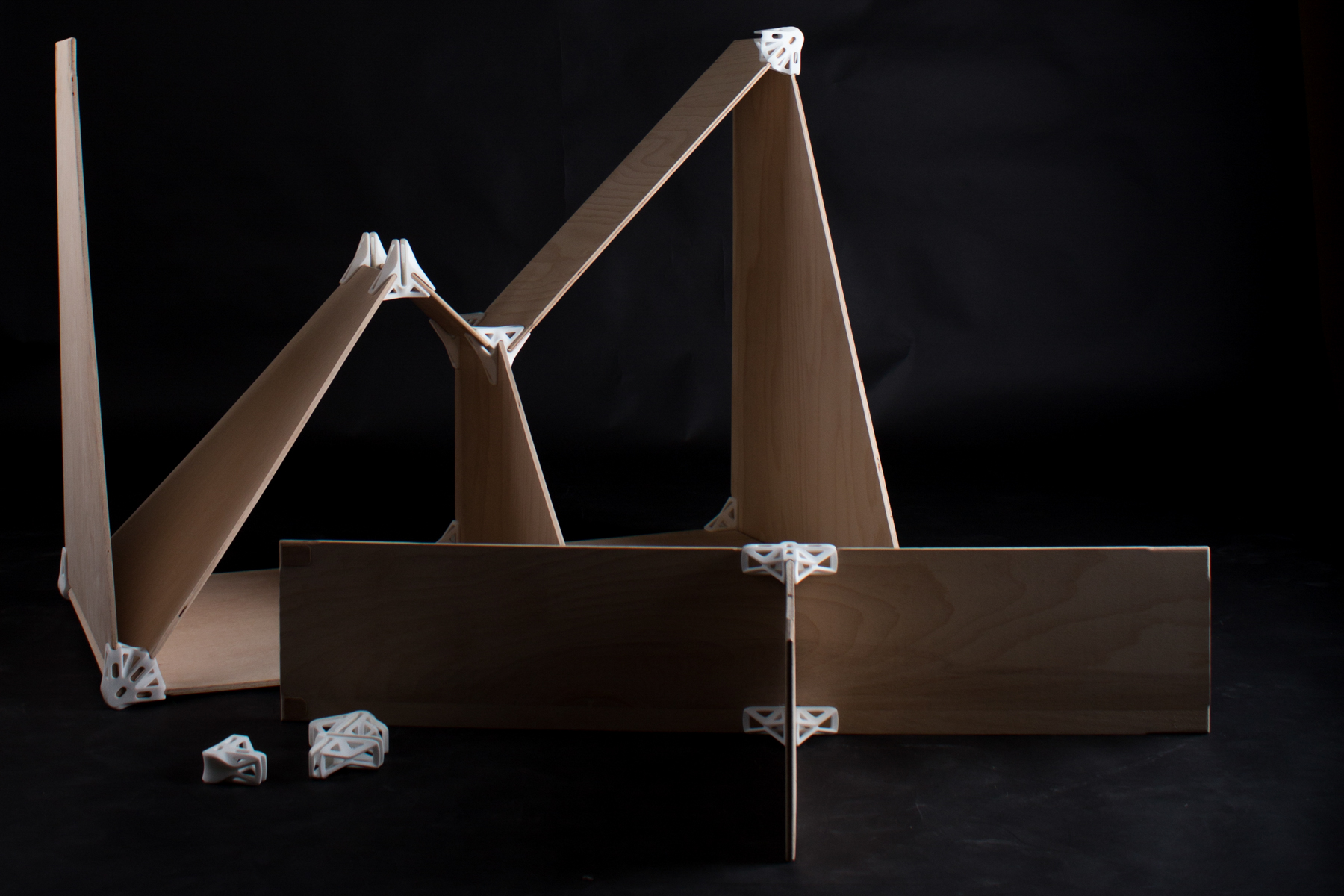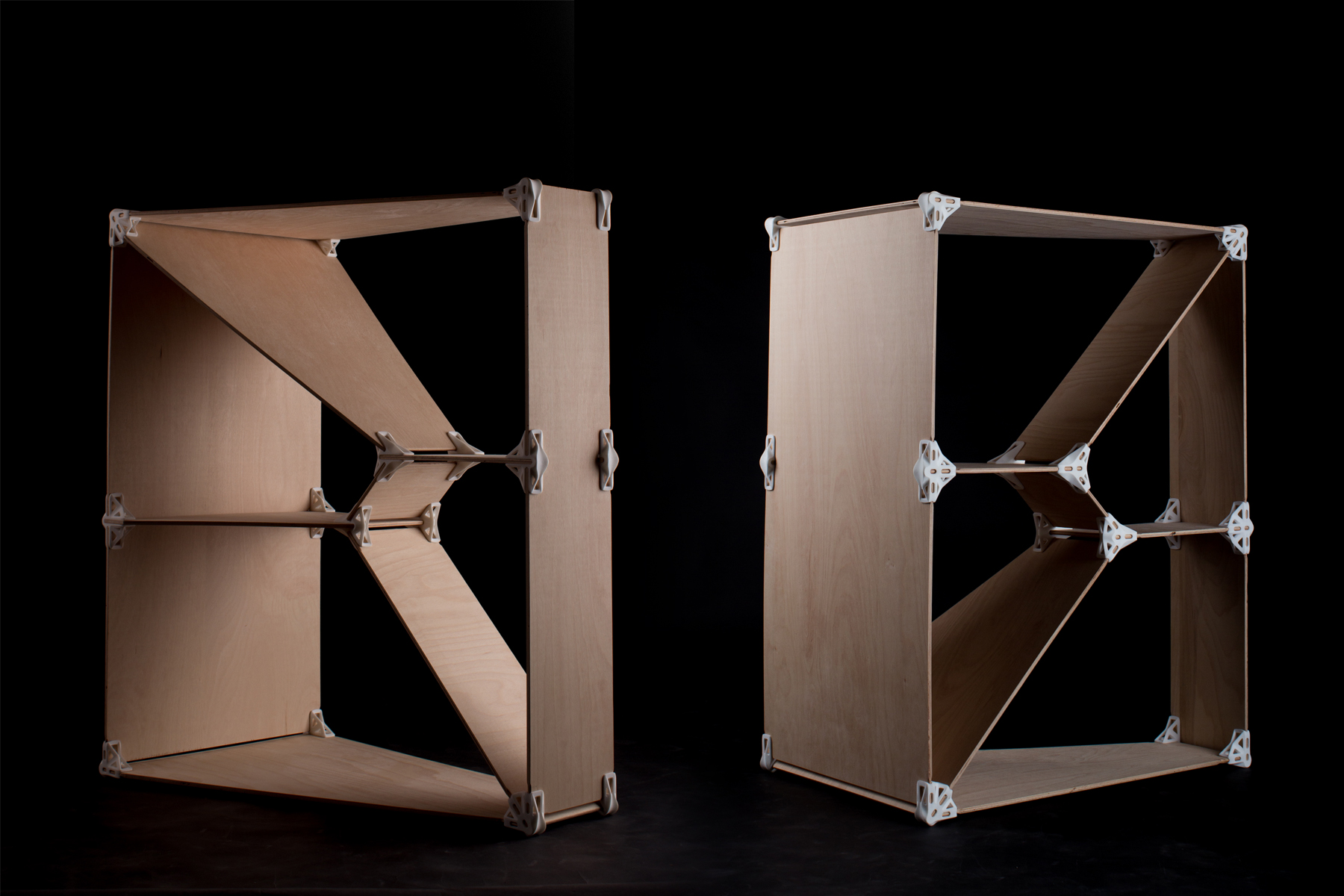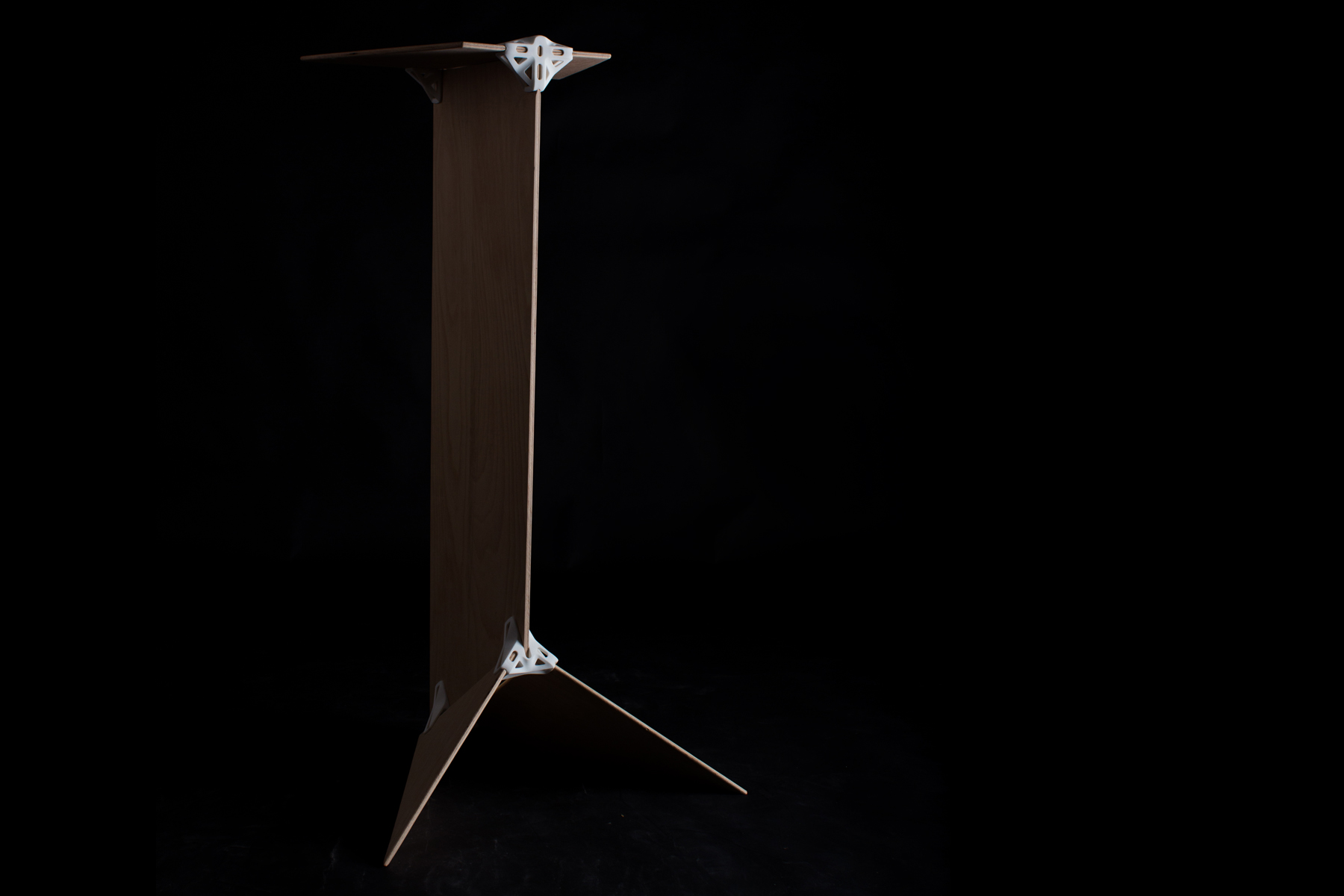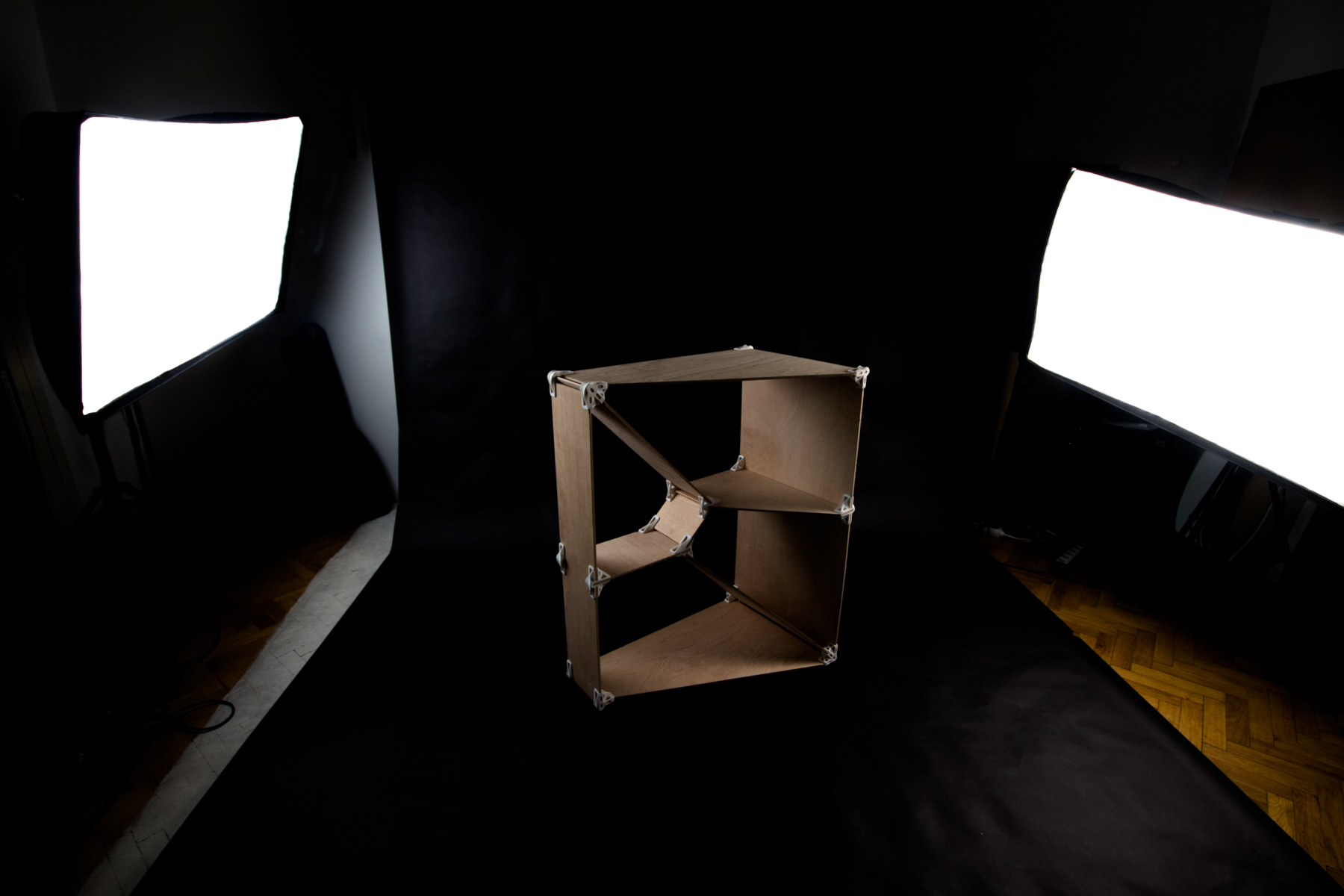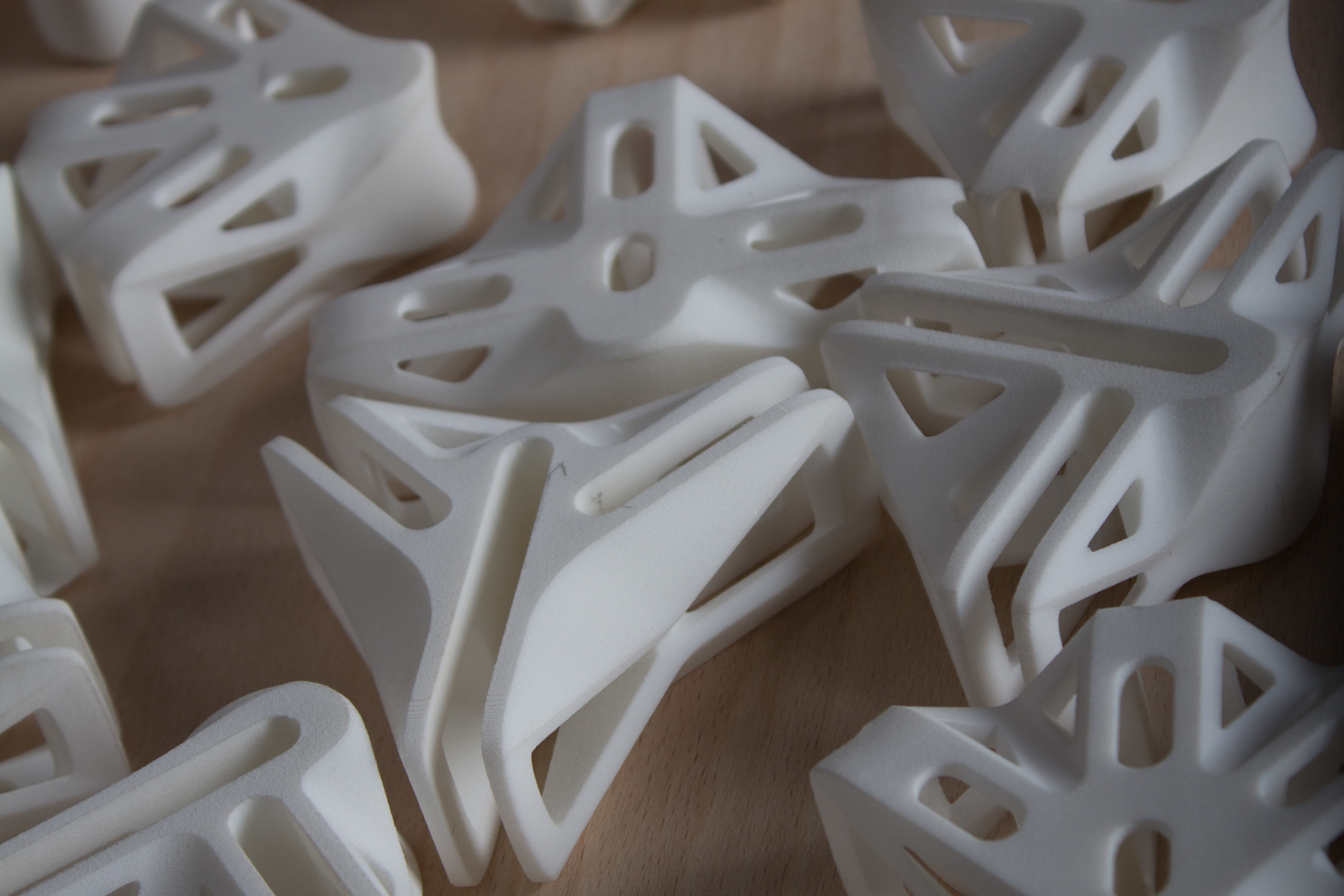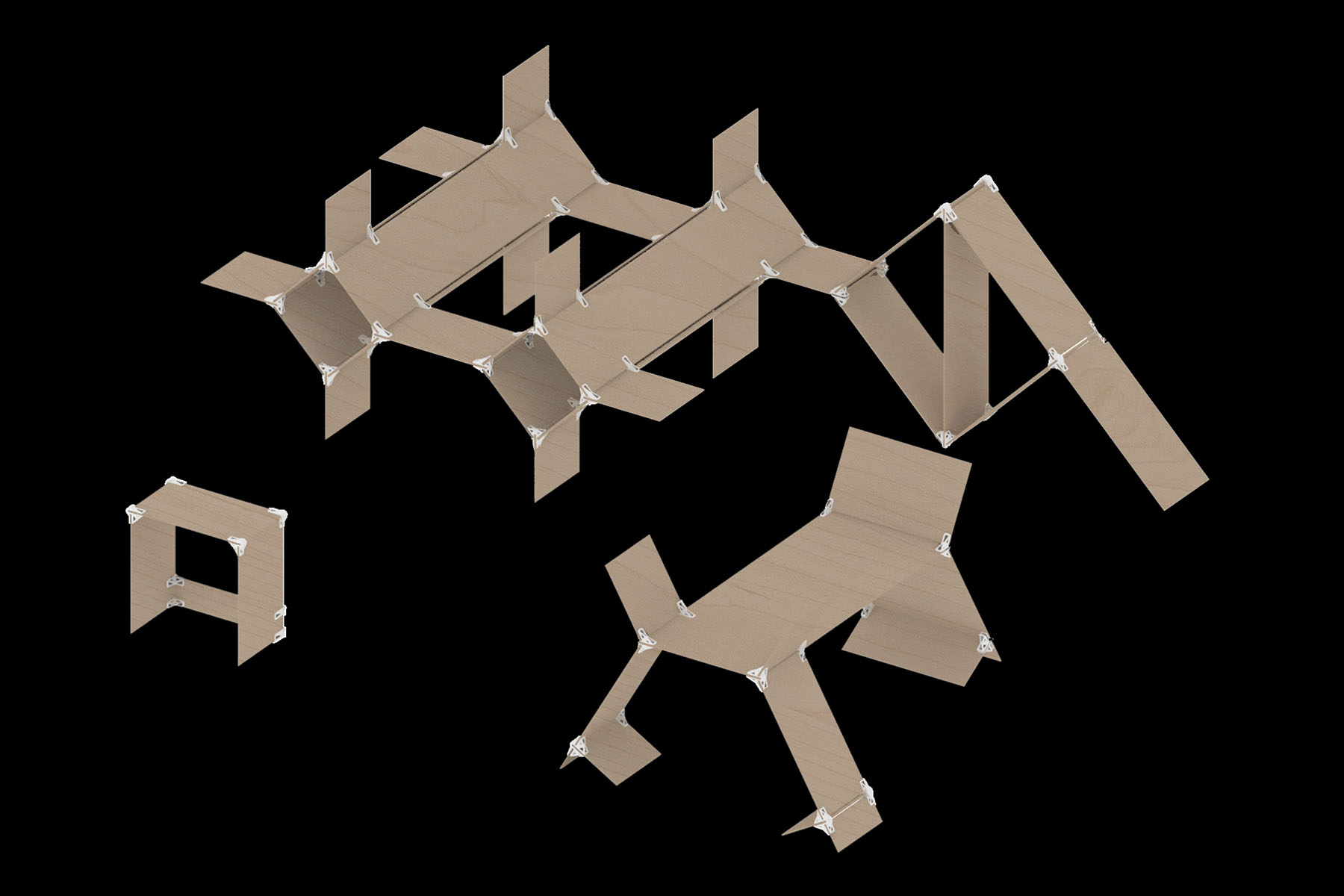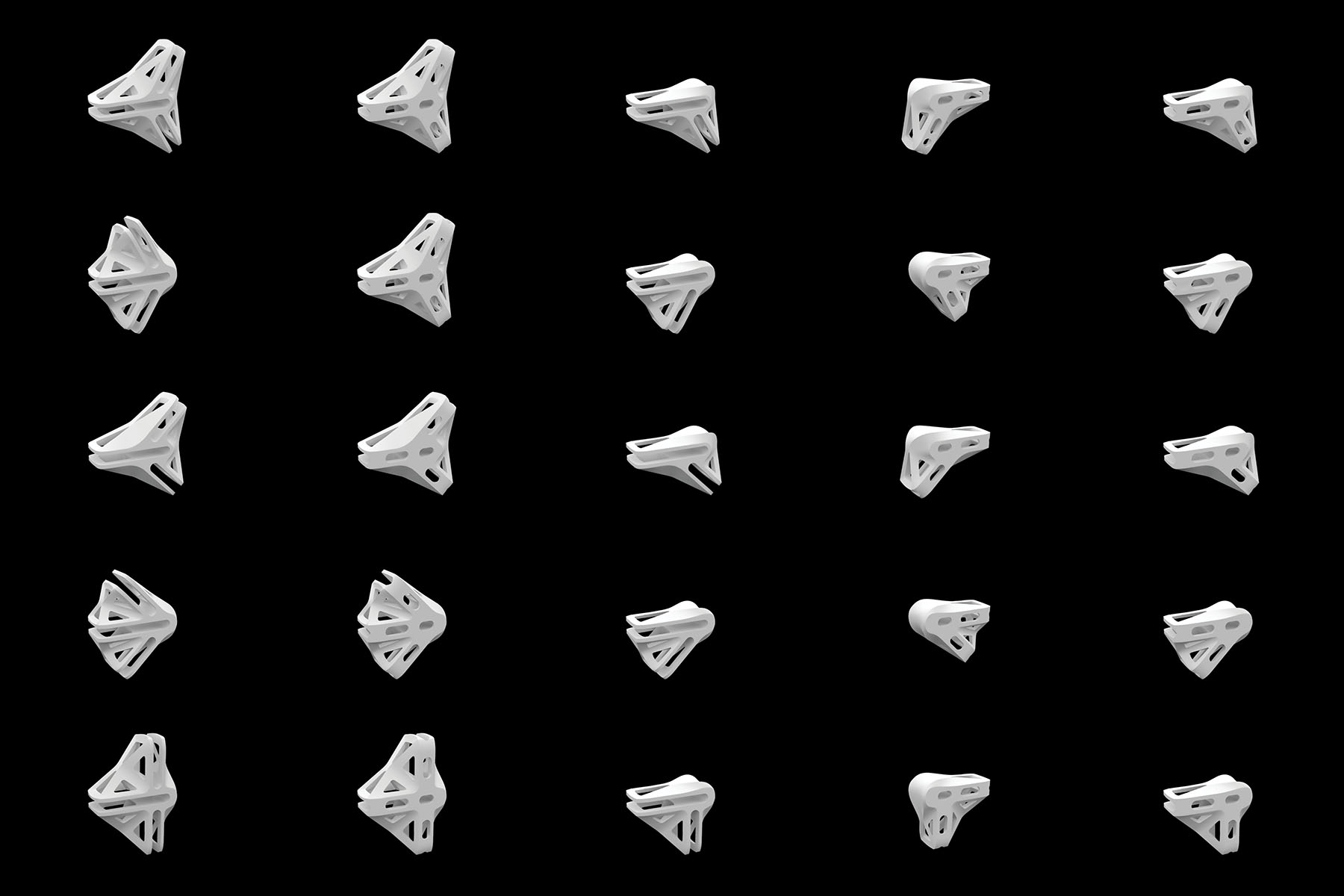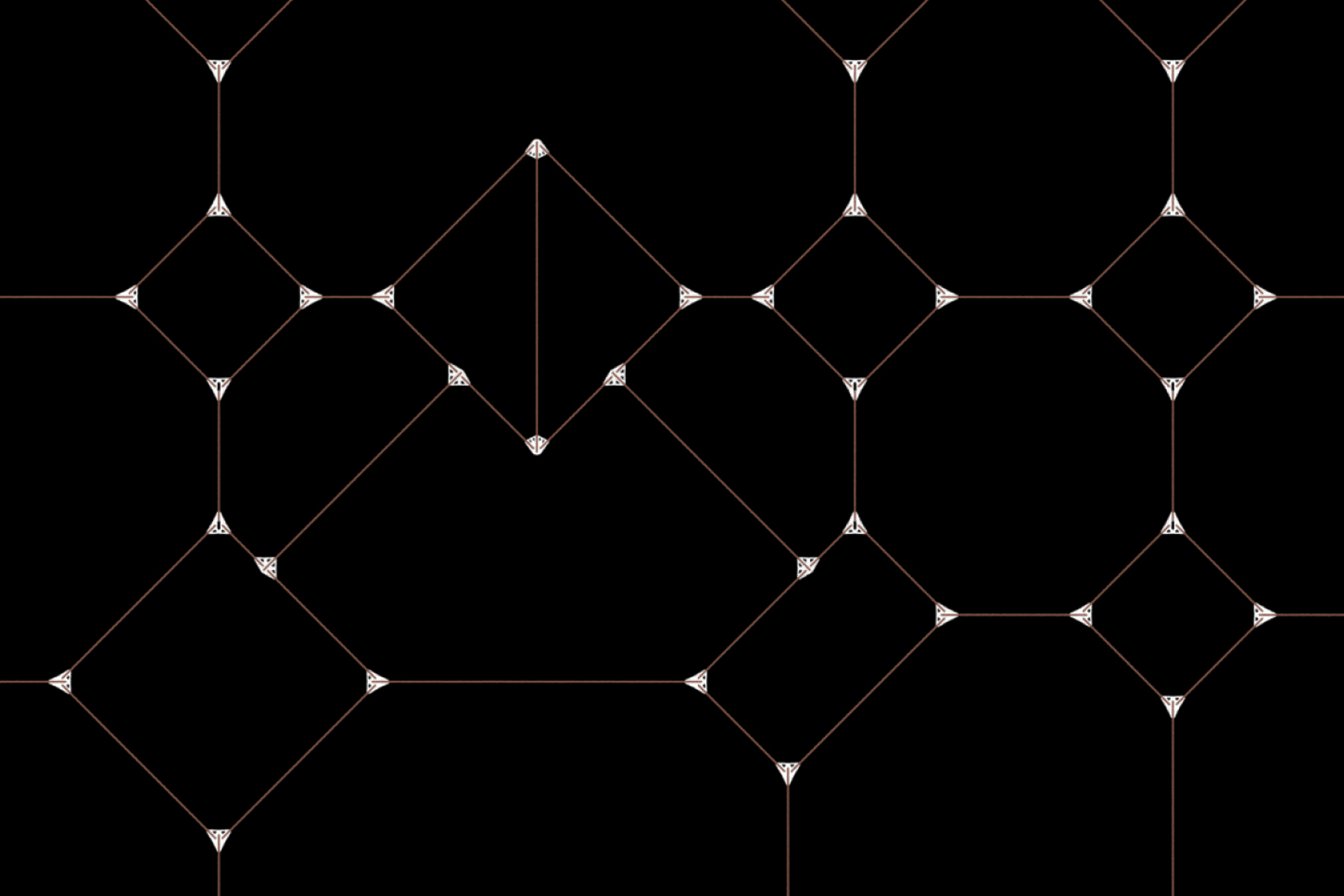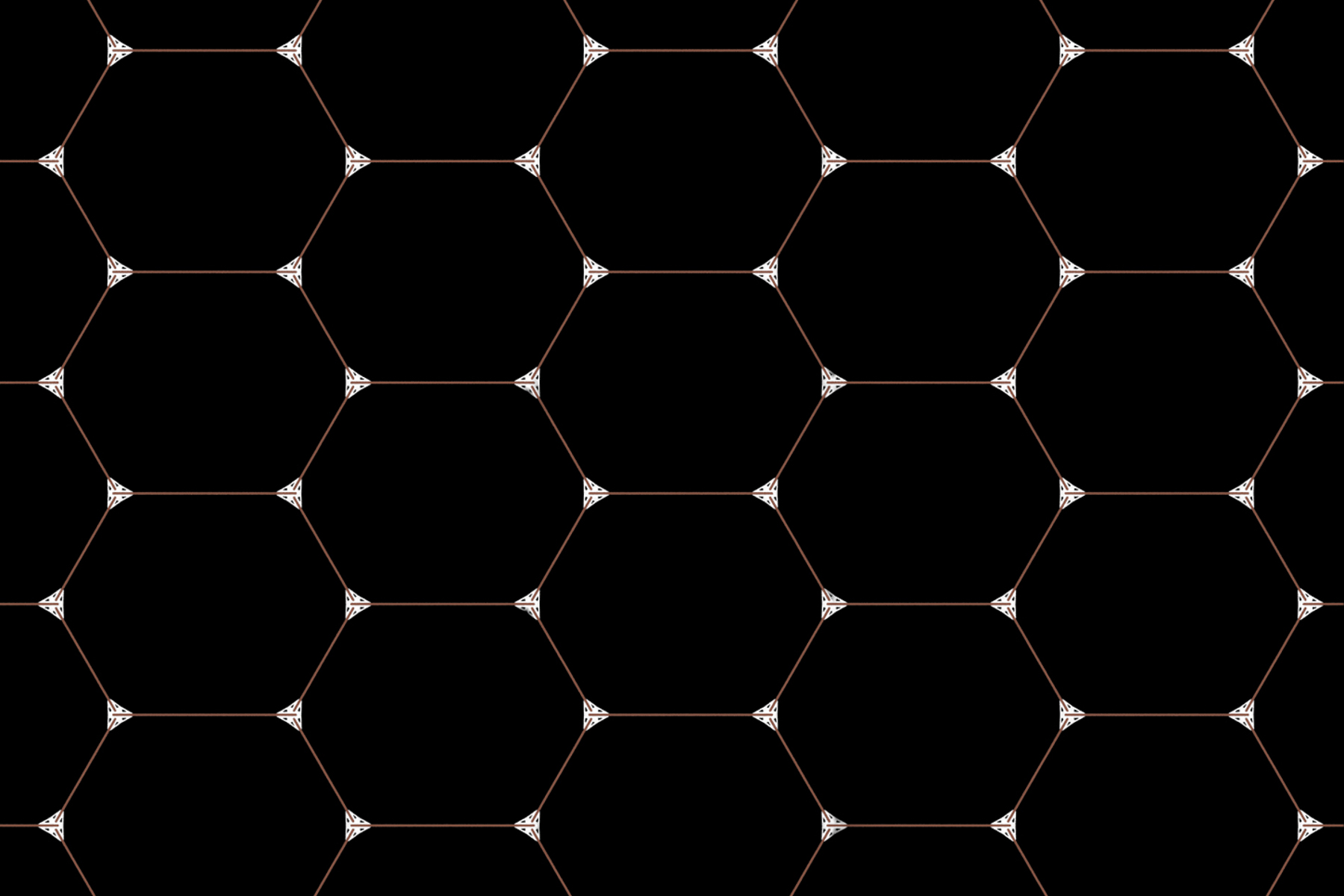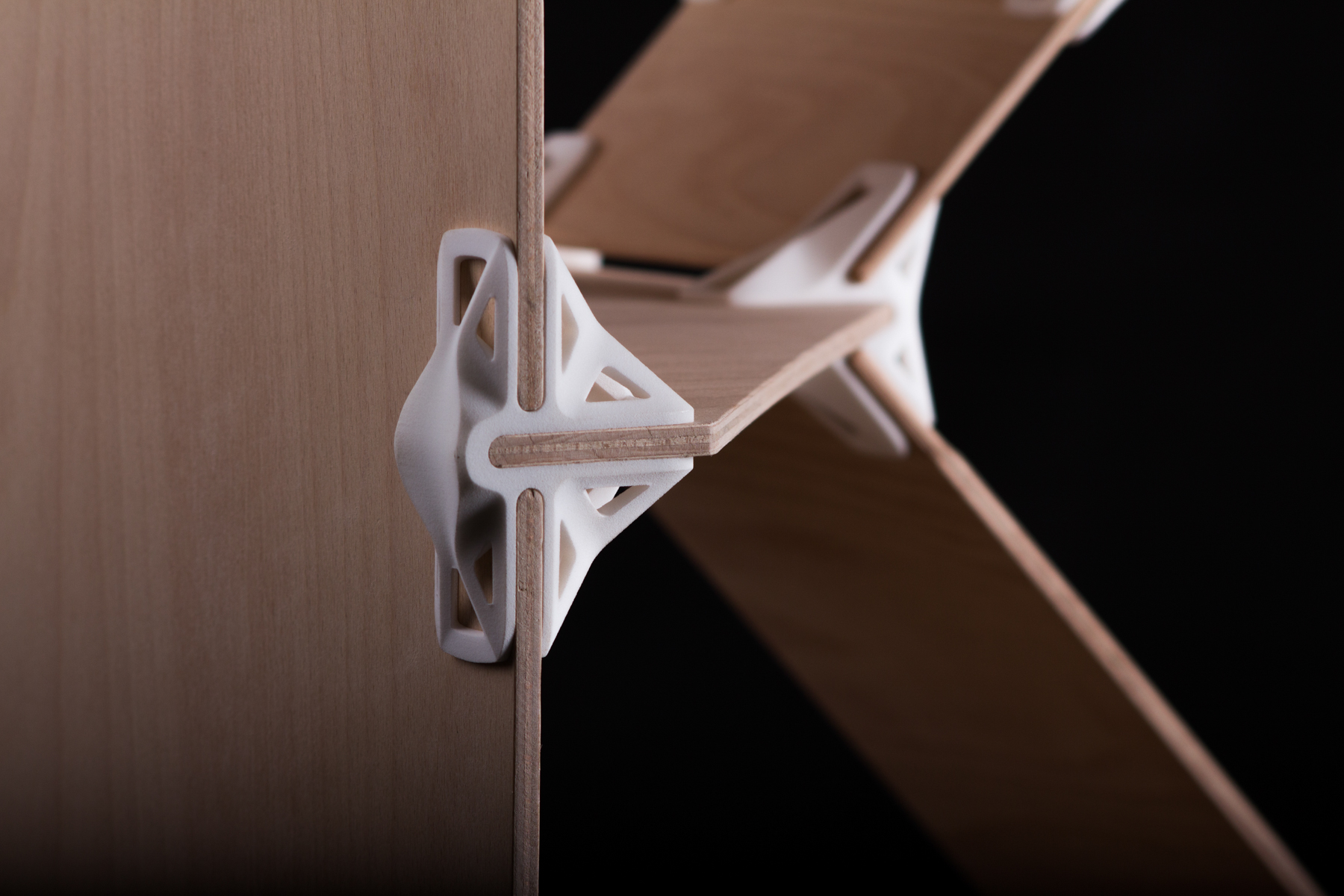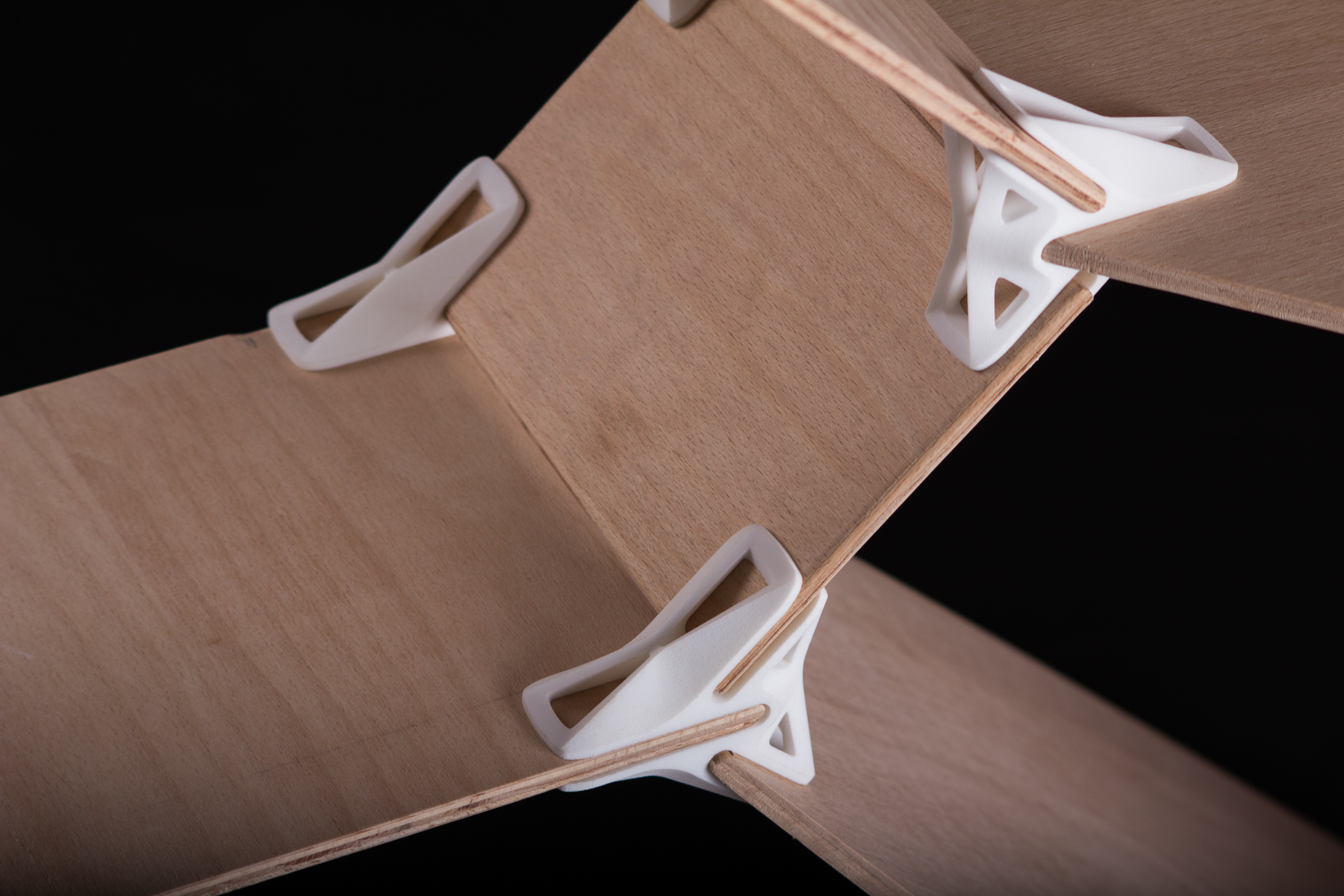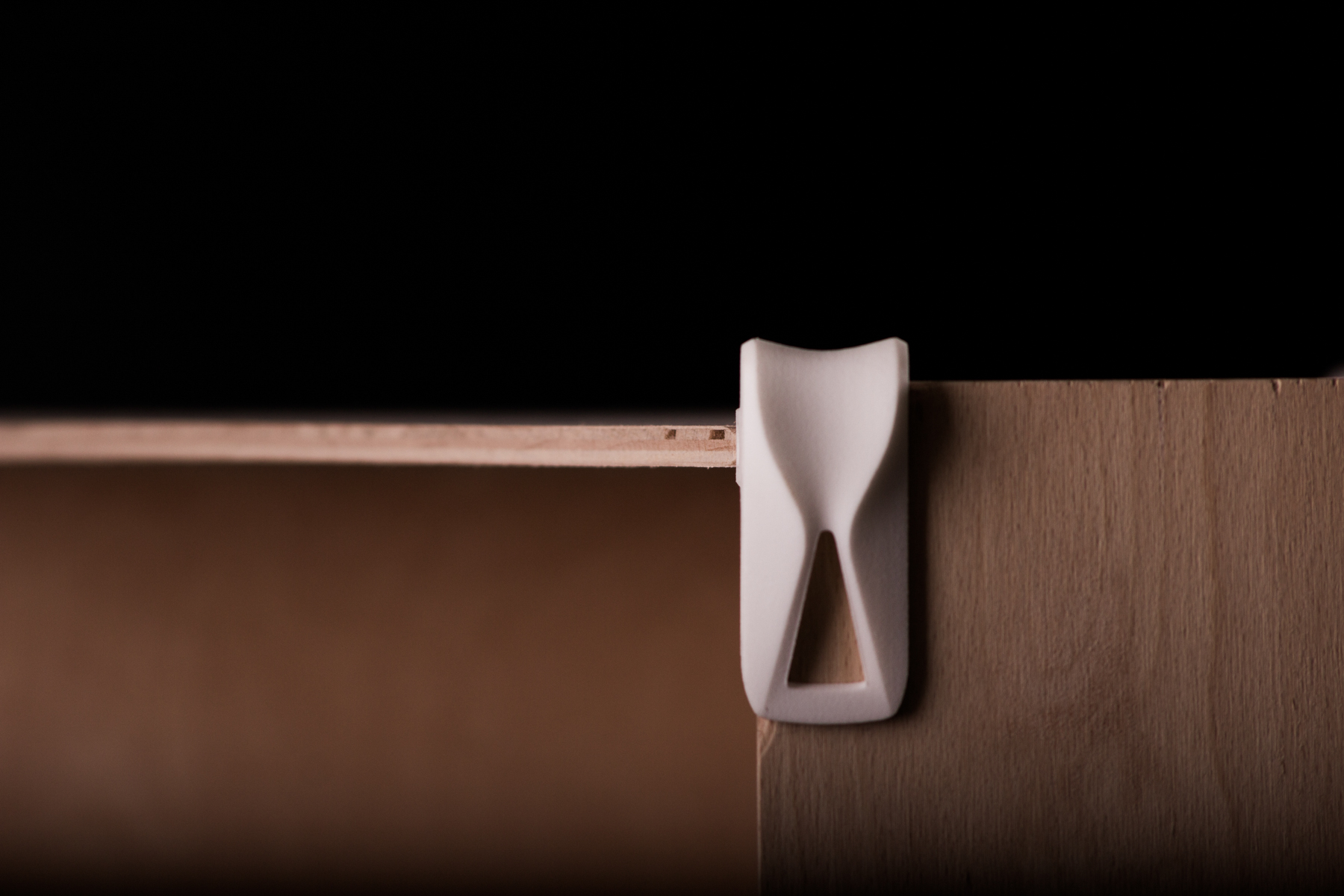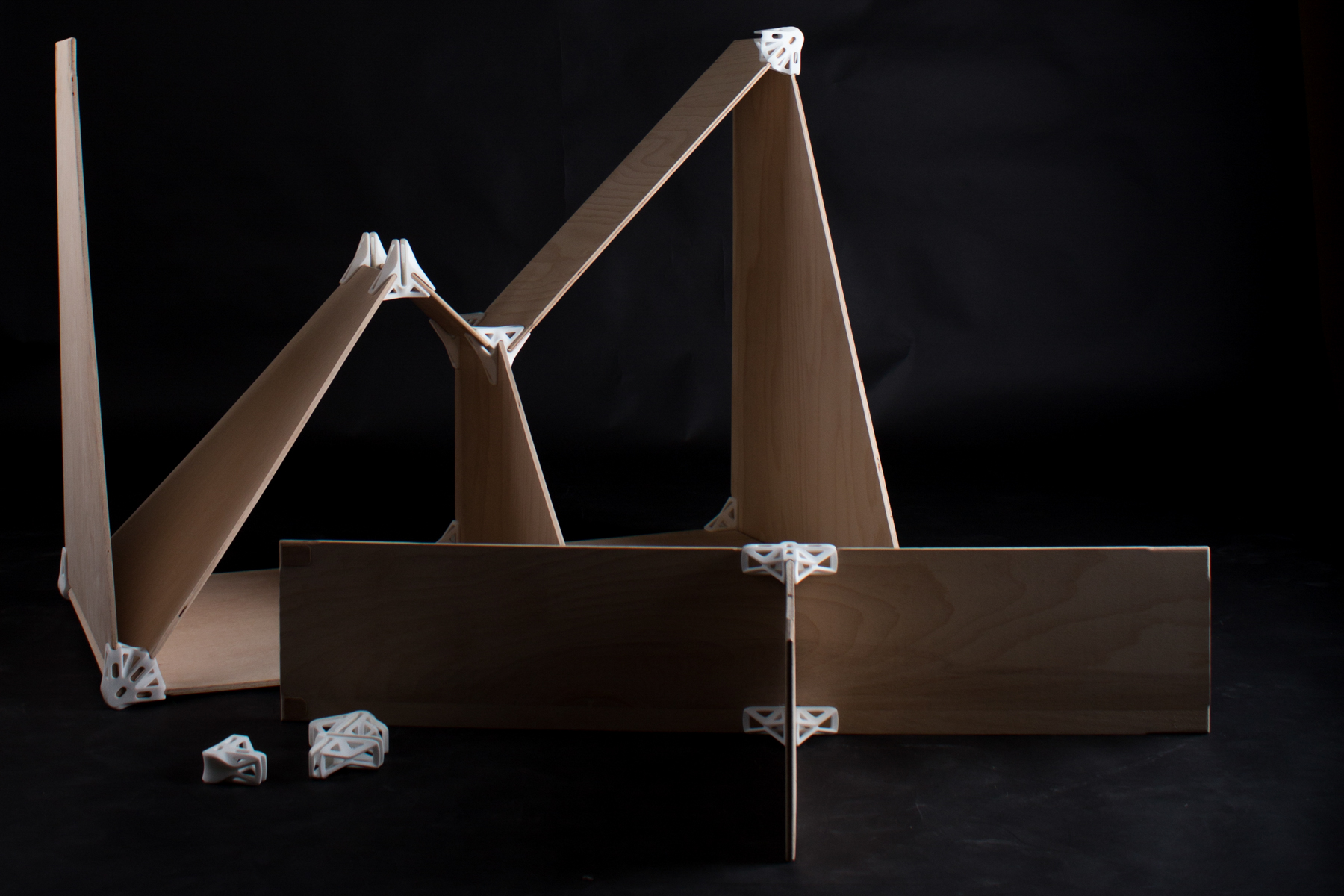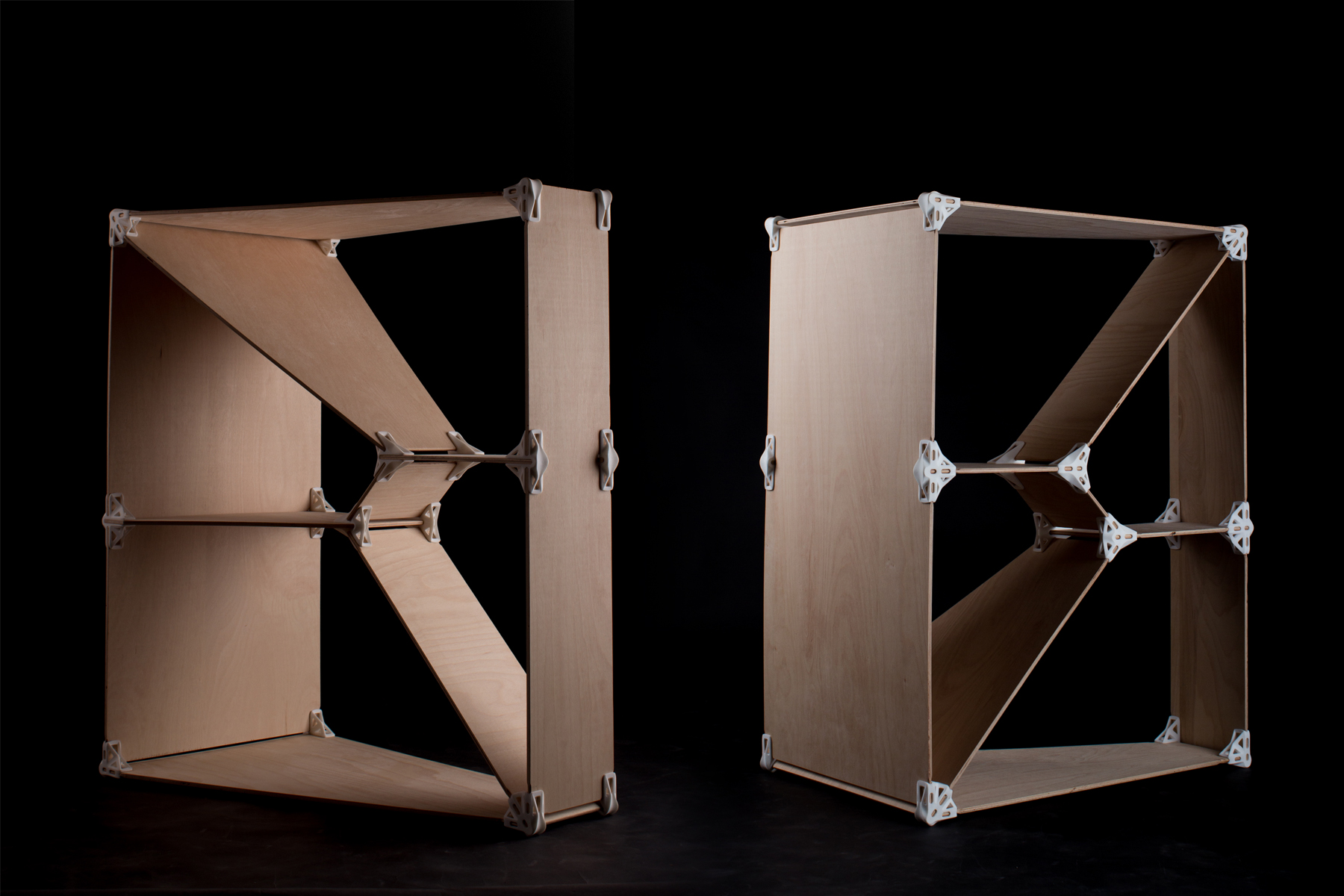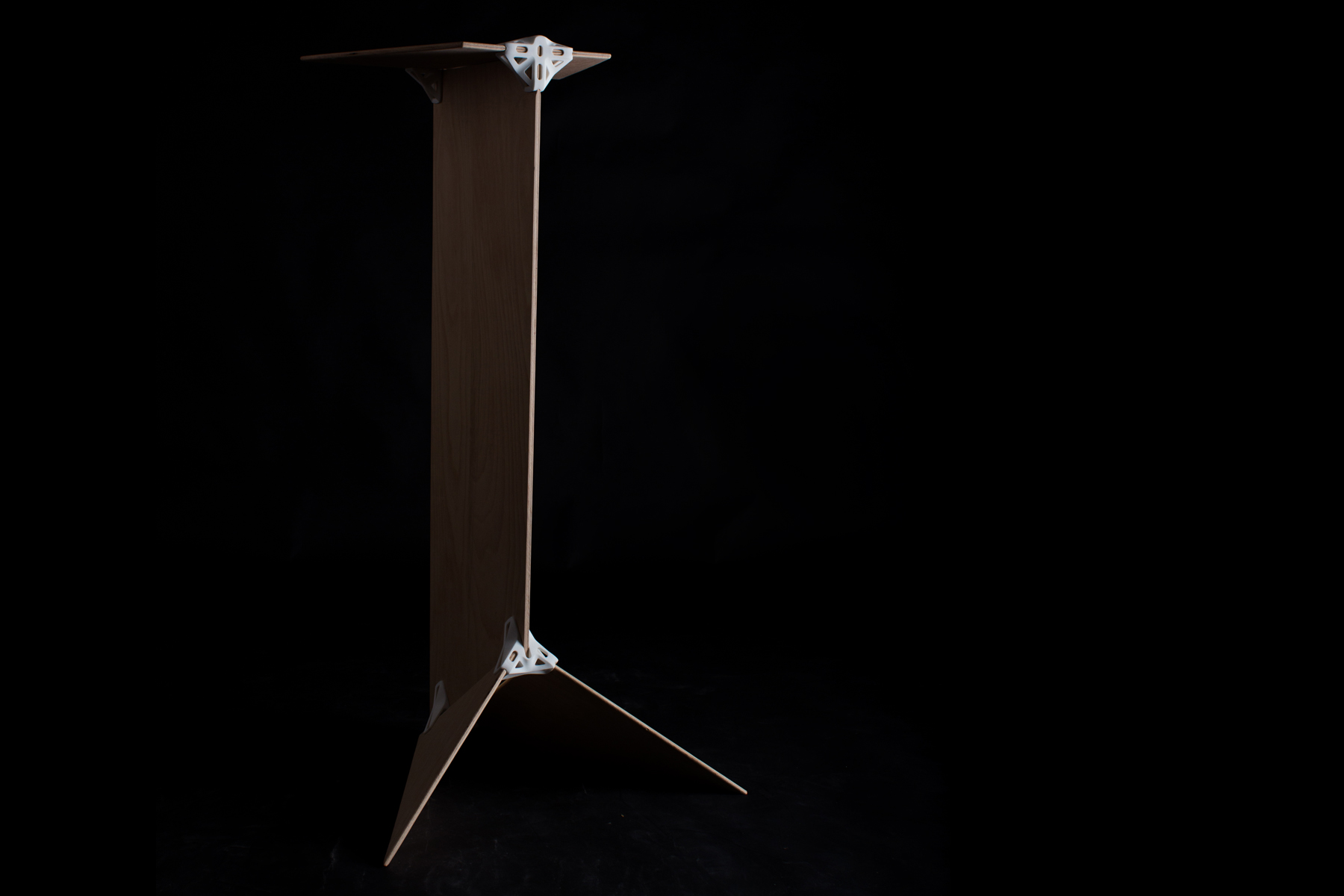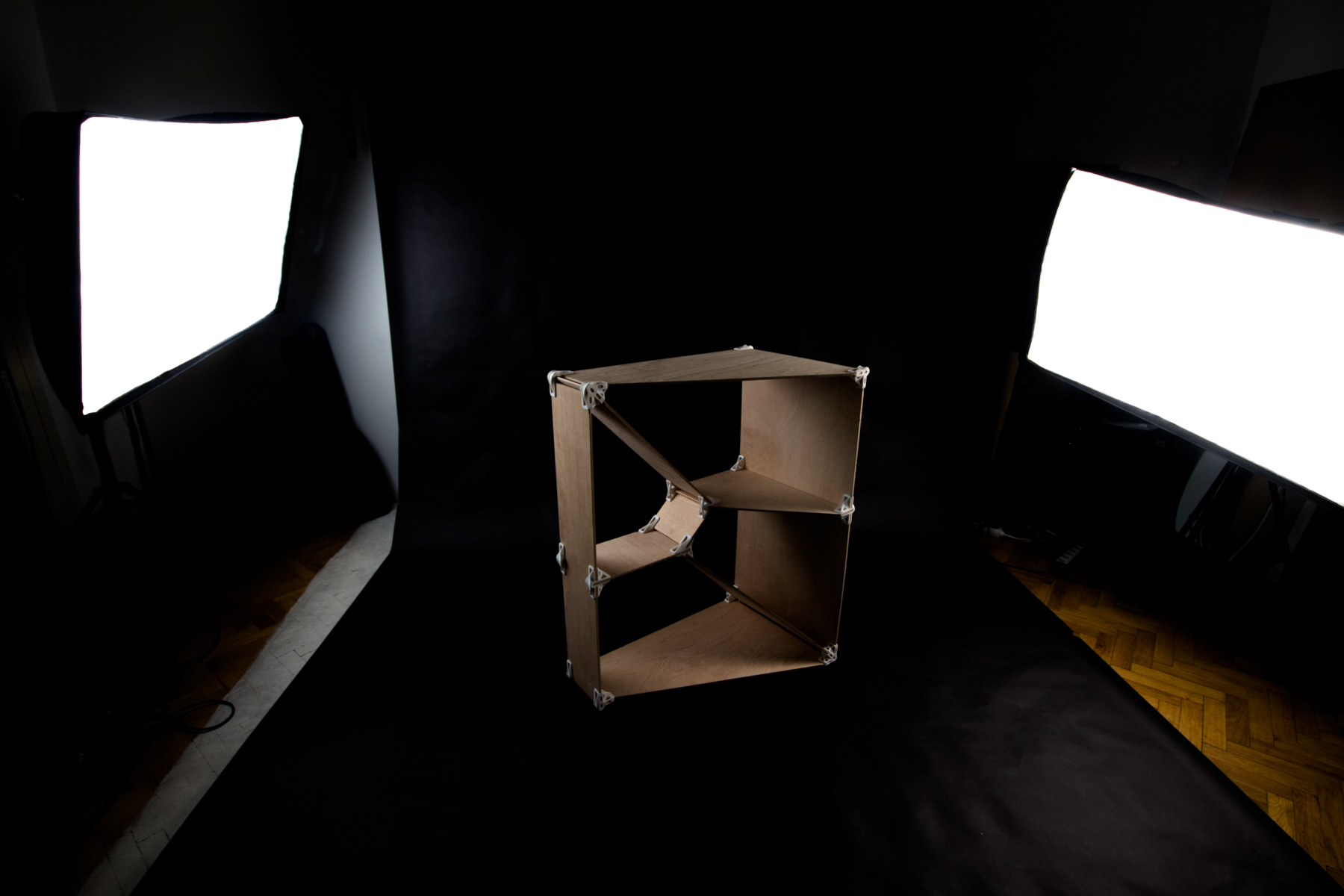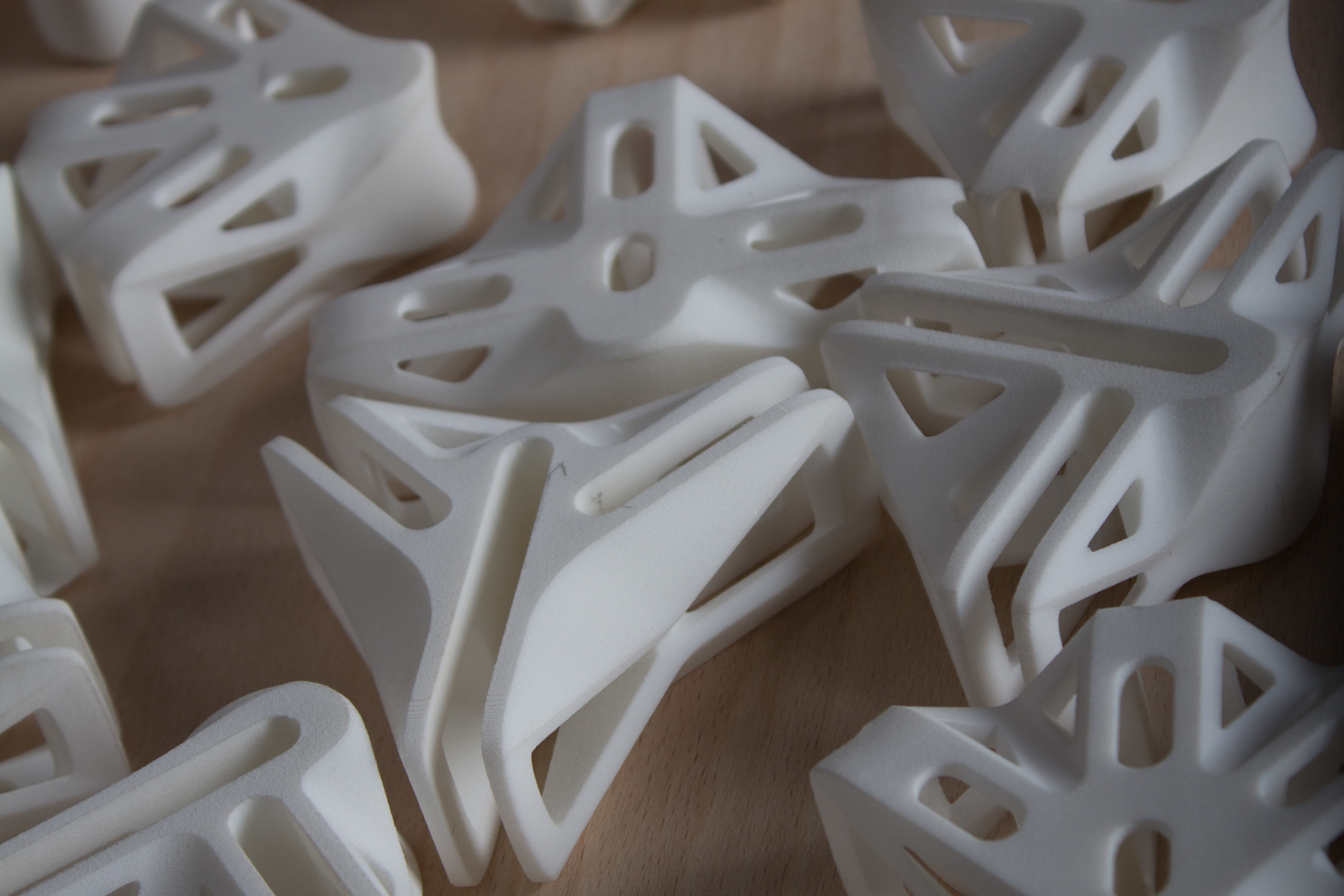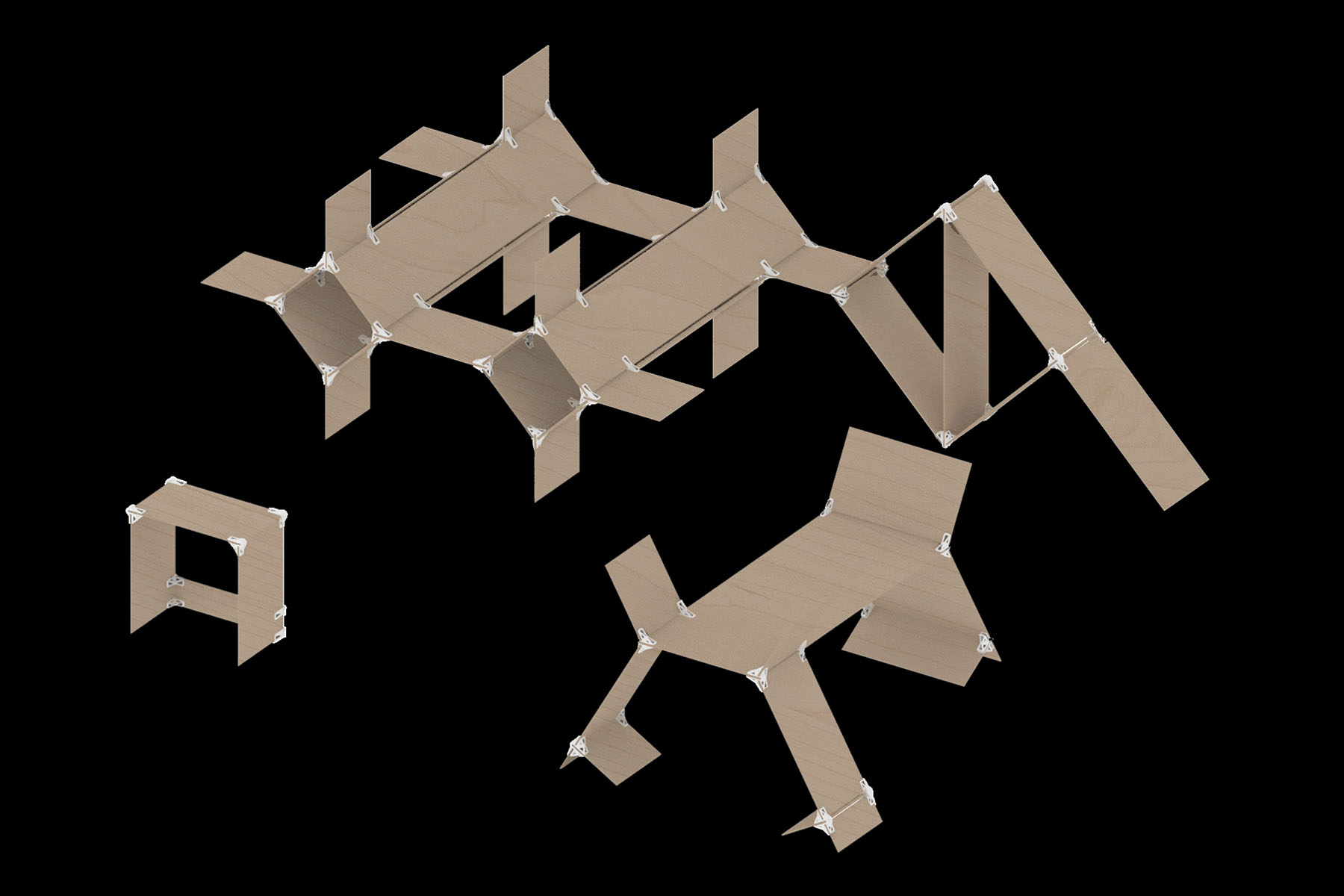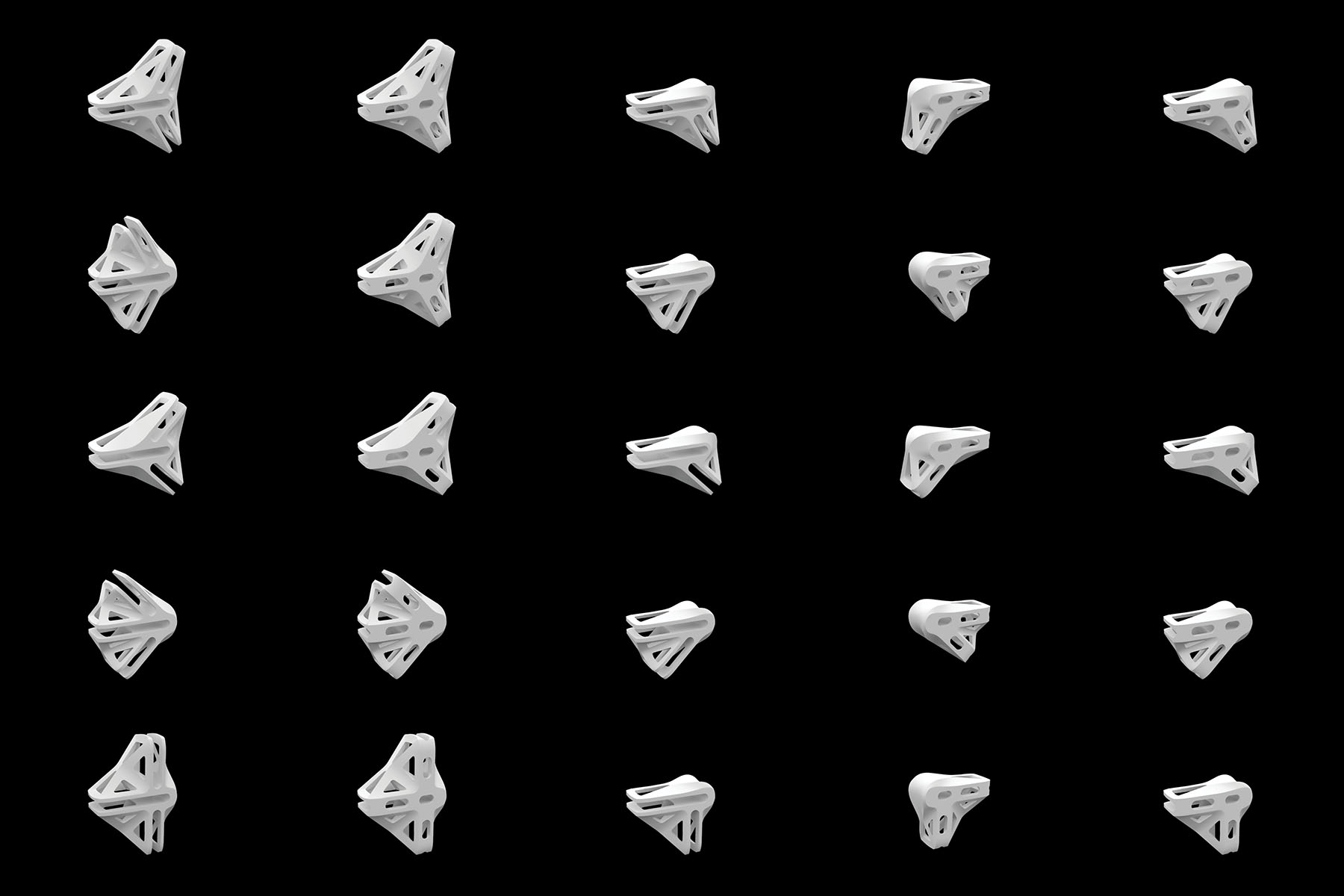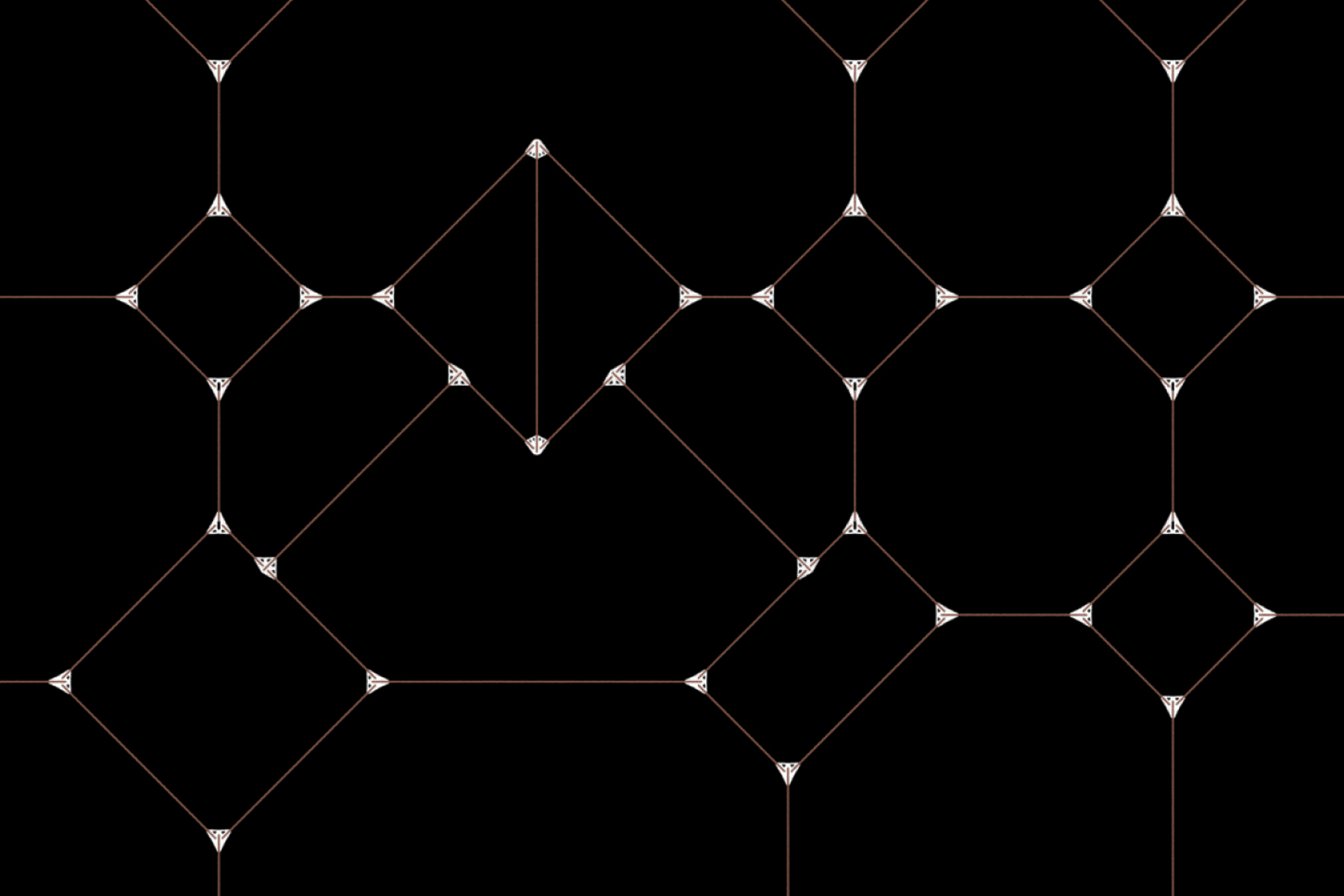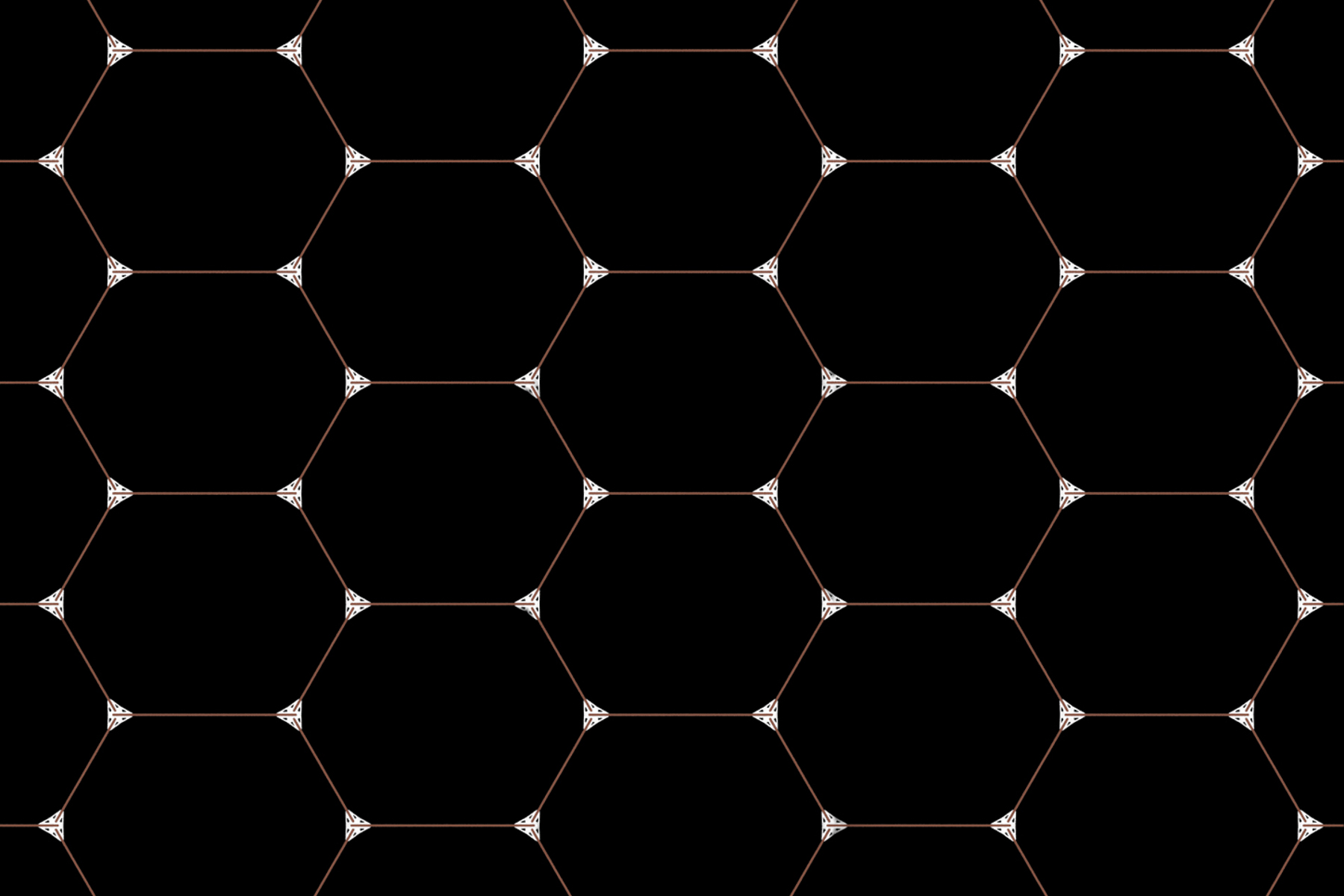 NYME, Product Design, MA Graduation Project
The basic question driving my project is how we can make use desktop 3D printers as best as we can in our homes. This is a very current problem, because in the past the main focus was on rapid prototyping but in the future it is on rapid manufacturing. One of the possible solutions is the joint design. If we want to create larger objects with our printers, we should print only the small joints and we will be able to connect bigger parts from different materials.
I optimised my joint collection to 3D printers. It is allowed to connect 8 millimetres plywood sheets to each other in different angles. It contains 90, 45 and 120 degree elements. One important feature of the design is that you do not have to screw or glue the parts. It is possible to build furniture, installations, partitions and anything else. It only depends on your creativity. With these experimental objects I wanted to draw attention to the importance of changing our thinking as to how to build something with 3D printers.
Supervisor/Consultant: Sándor Csepregi
___
NYME, Formatervezés szak, MA diploma projekt
Az alapvető probléma, amivel foglalkoztam a kutatásom során, hogy mire tudjuk és mire igazán érdemes használni az asztali 3D-s nyomtatókat. Napjainkban ez, azért égető kérdés a design vonatkozásában, mert nyomtatók fokozódó elterjedésével a prototípus gyártásról a késztermék előállítása felé tolódik el a hangsúly. Az egyik potenciális tárgytípusnak a csomópontokat tartom. Abban az esetben, ha nagyobb léptékű tárgyakat szeretnénk előállítani a nyomtatónkkal, akkor praktikus csak a kis anyagigényű, ám bonyolult felépítésű csomópontot kinyomtatni és összeilleszthetünk nagyobb alapanyagokat is.
Az én FDM technológiára optimalizált kollekcióm, 8 milliméteres rétegelt lemezek összekapcsolására alkalmas. Tartalmaz 45, 90 és 120 fokos szögeket biztosító elemeket. Előnye, hogy nagyon szabadon variálható és az építéshez nem szükséges ragasztó, vagy bonyolultan megmunkált lapanyag használata. A felhasználási és strukturális lehetőségek száma a felhasználó fantáziáján múlik.
Témavezető/konzulens: Csepregi Sándor
___
Program Partners
Design Workshop
Kreatív Magazin
Gestalten
Skillshare