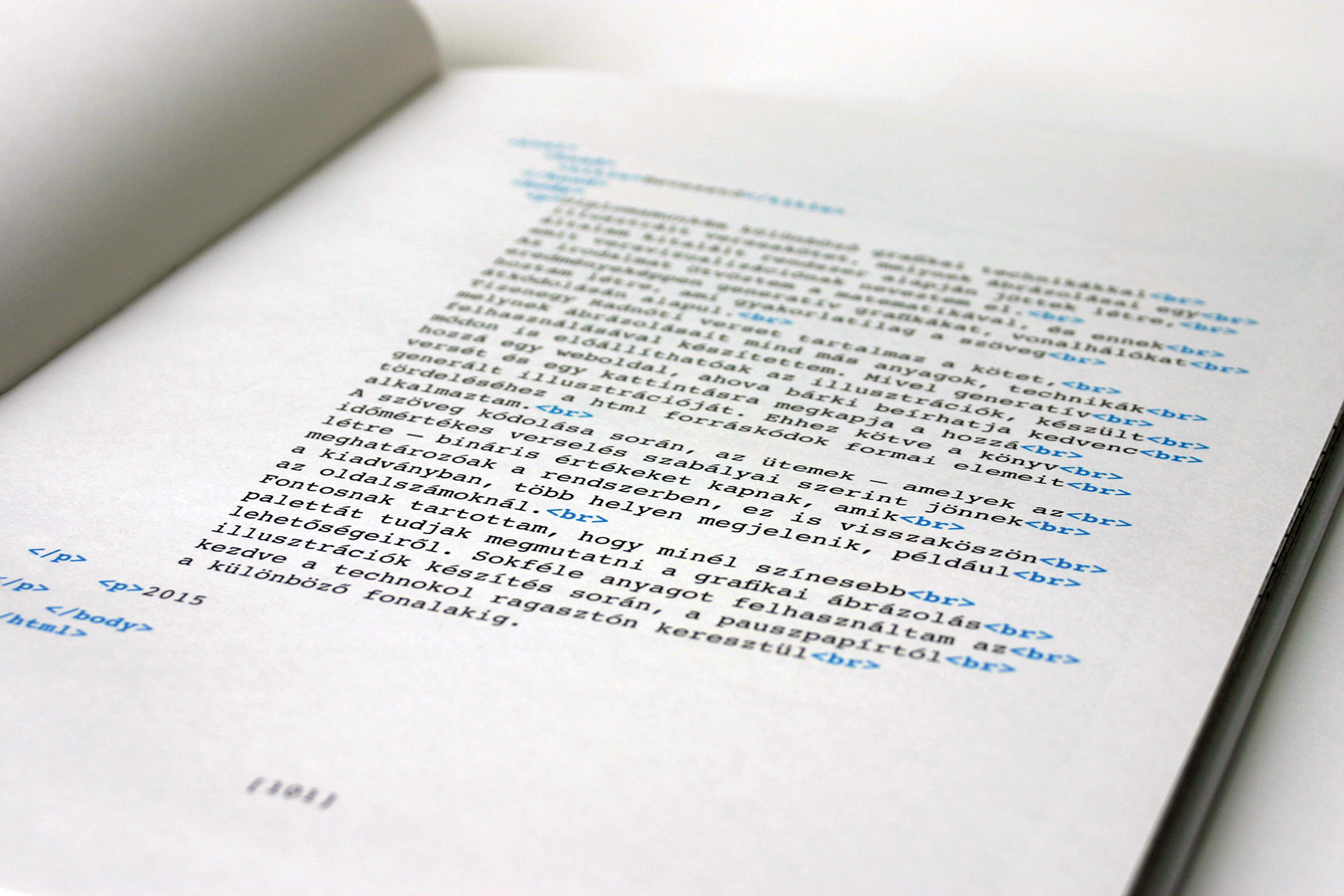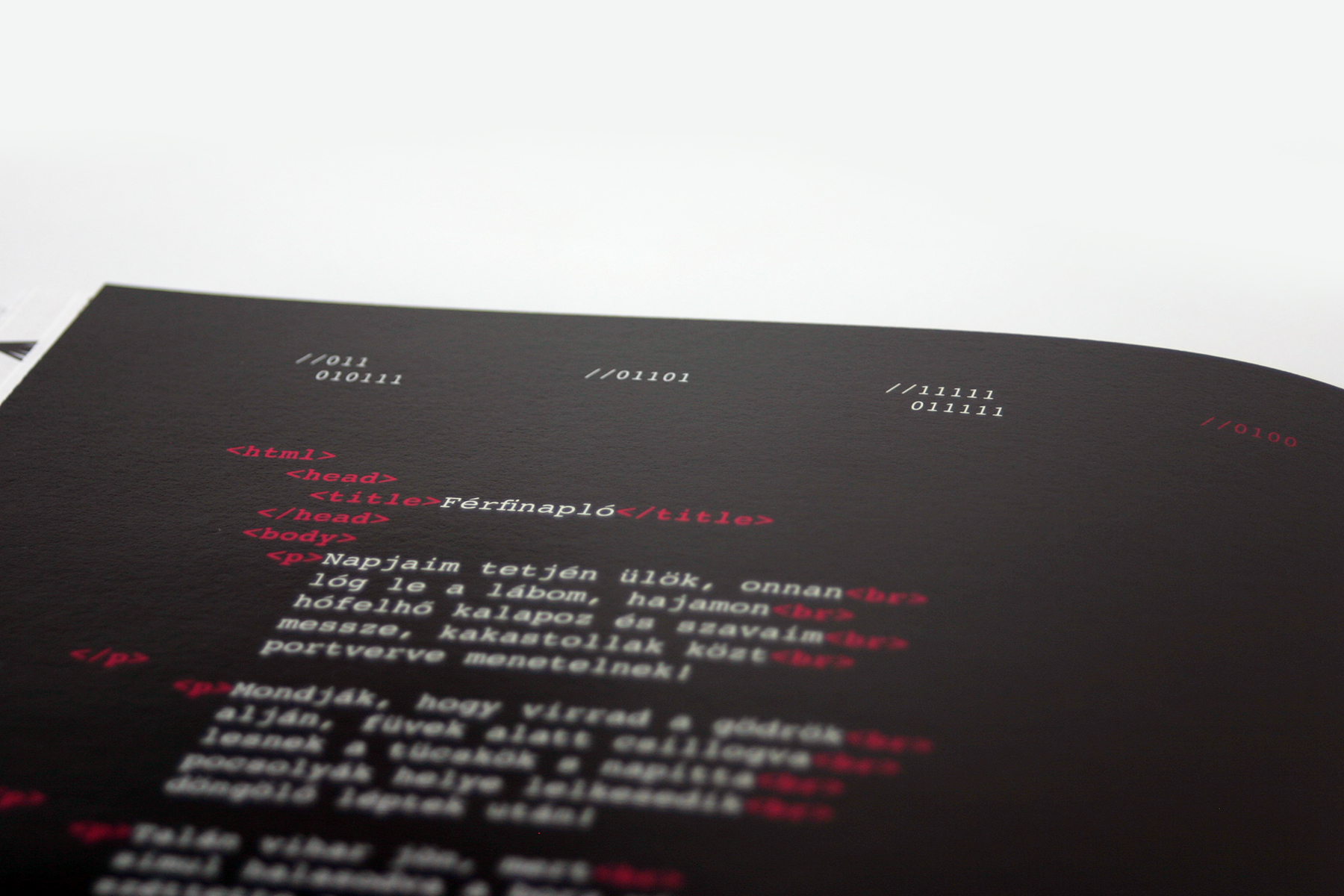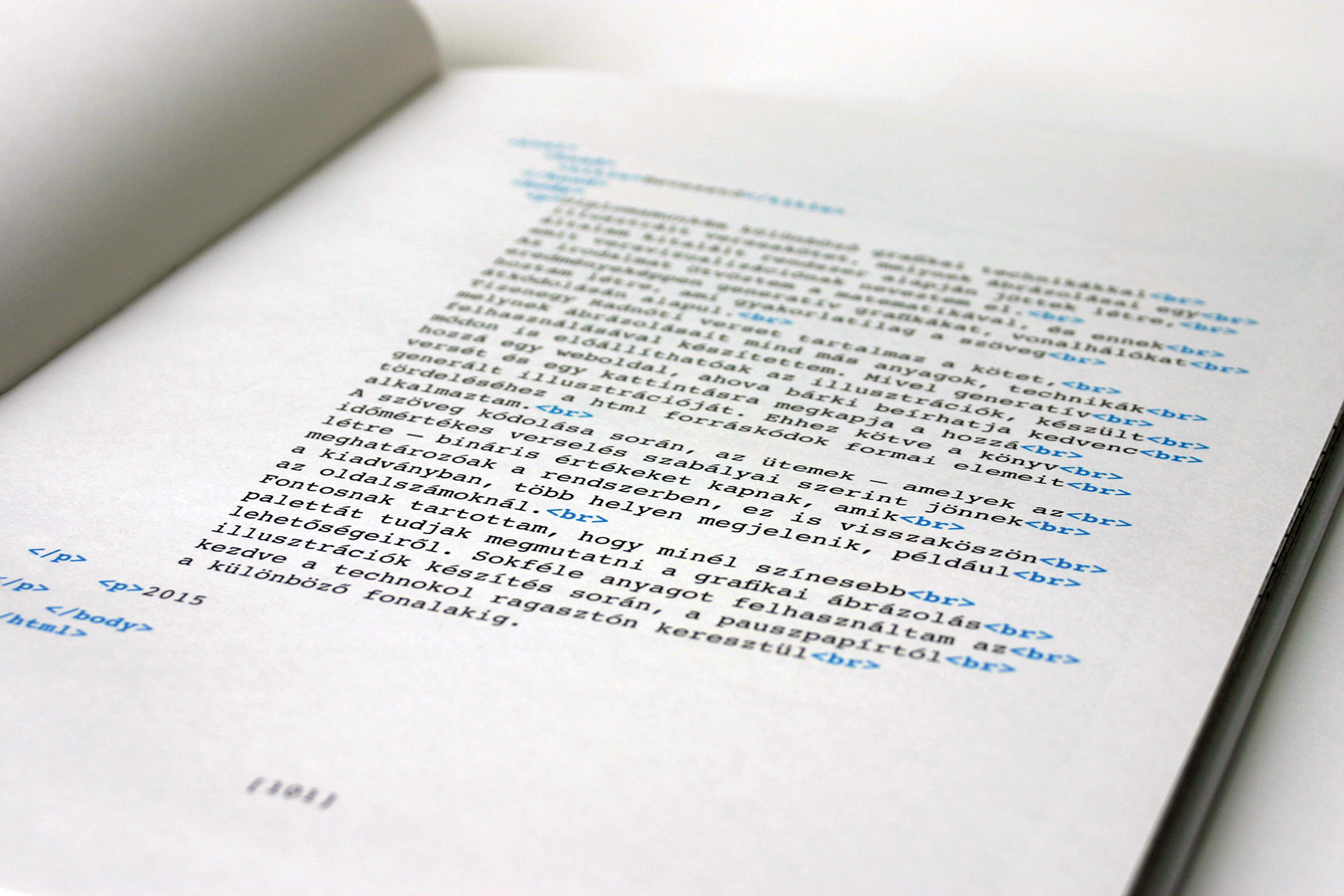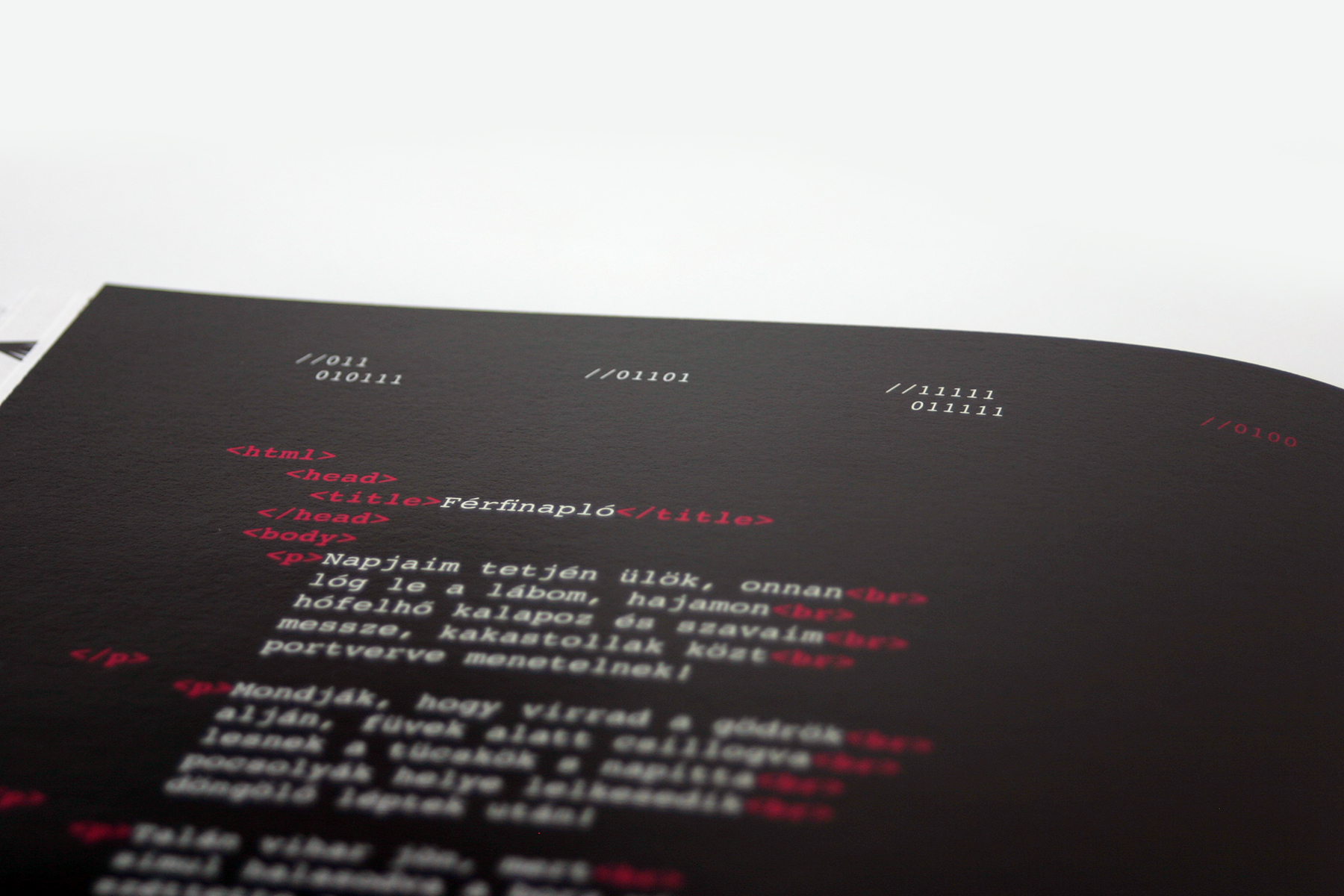 MET, Graphic Design, BA Graduation Project
My thesis is a volume of poems illustrated with different graphic technics. The graphical representation based on a system developed by me. I call this as poemvisulation. I combined literature with mathematics and as a result, produced generative graphic, a network of lines, based on the coding of the text. The volume contains eleven poems from Miklós Radnóti. I used different materials and technics for illustartion, but the same in all illustration is the poemvisulation rules. Since its generative illustration, I created a website where everybody can insert his favorite poem and get an illustration based on it with a single click. As a connection to this website I use the HTML code form elements to illustrate my book.
It was a very exciting part of my work, to find the proper material and the right technique to produce very different finish look. So it happened that I sew paper, injected glue, or create photogram from tracing paper.
Supervisor/Consultant: Krzysztof Ducki
Photo: Rita Papp
___
MET, Tervezőgrafika szak, BA diploma projekt
Diplomamunkám különböző grafikai technikákkal illusztrált verseskötet, melynek ábrázolásai egy általam kitalált rendszer alapján jöttek létre, amit versvizualizációnak neveztem el. Az irodalmat ötvöztem a matematikával és ennek eredményeképpen generatív grafikákat, vonalhálókat hoztam létre, ami gyakorlatilag a szöveg átkódolásán alapul. Tizenegy Radnóti verset tartalmaz a kötet, melynek ábrázolásait mind más anyagok, technikák felhasználásával készítettem, de mindegyikben van valami közös, ez pedig maga a versvizualizáció. Mivel generatív módon is előállíthatóak az illusztrációk, ezért készült hozzá egy weboldal is, ahova bárki beírhatja kedvenc versét és egy kattintásra megkapja a hozzá generált illusztrációt. Ehhez kötve, a könyv tördeléséhez a html forráskódok formai elemeit alkalmaztam.
Nagyon izgalmas része volt a munkának, hogy milyen anyagokat használjak, sokat kísérletezgettem, illetve törekedtem arra, hogy minél eltérőbbek legyenek az elkészült felületek. Így történhetett meg, hogy varrtam papírt, fecskendőbe szívtam fel a technokolt vagy készítettem pausz papírról fotogramot.
Témavezető/konzulens: Ducki Krzysztof
Fotó: Papp Rita
___
Program Partners
Design Workshop
Kreatív Magazin
Gestalten
Skillshare