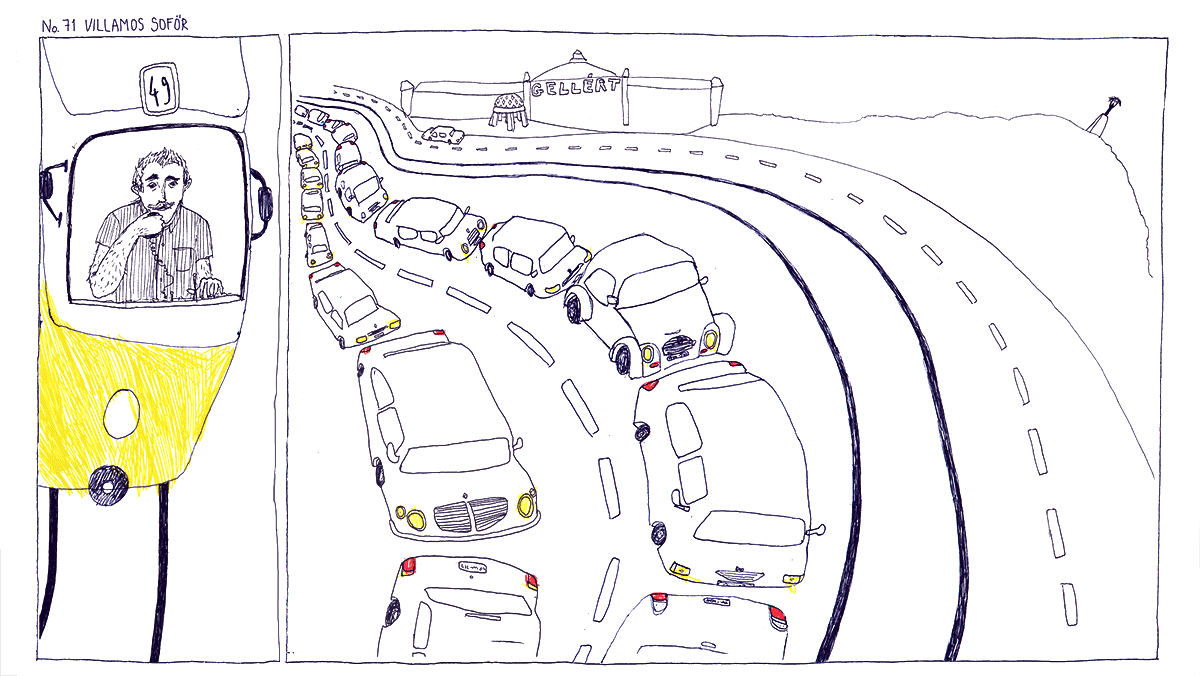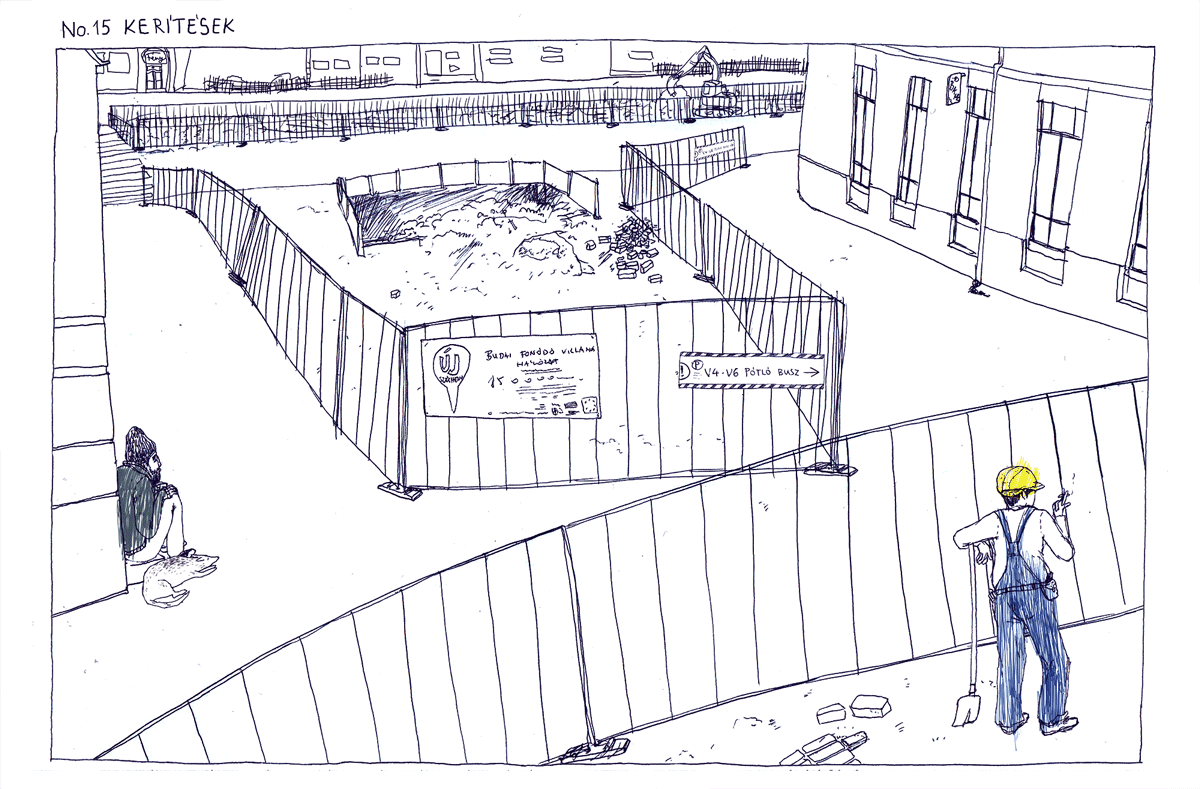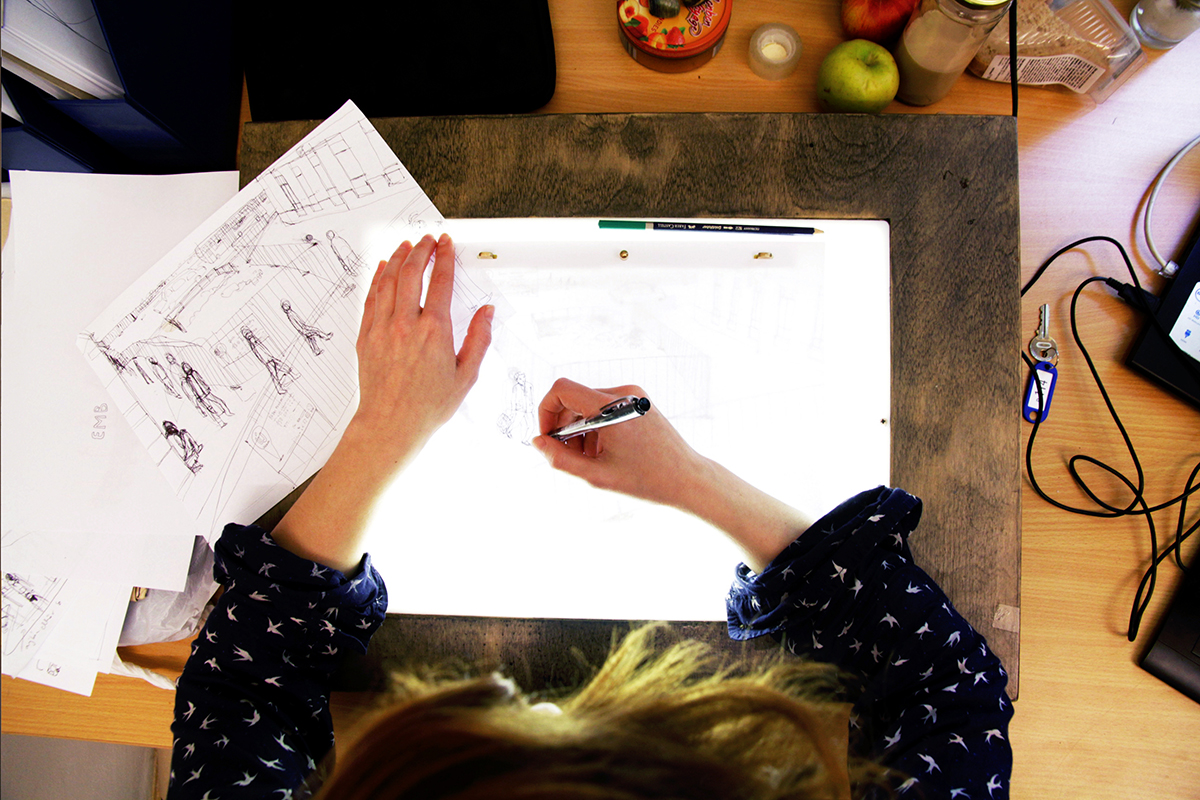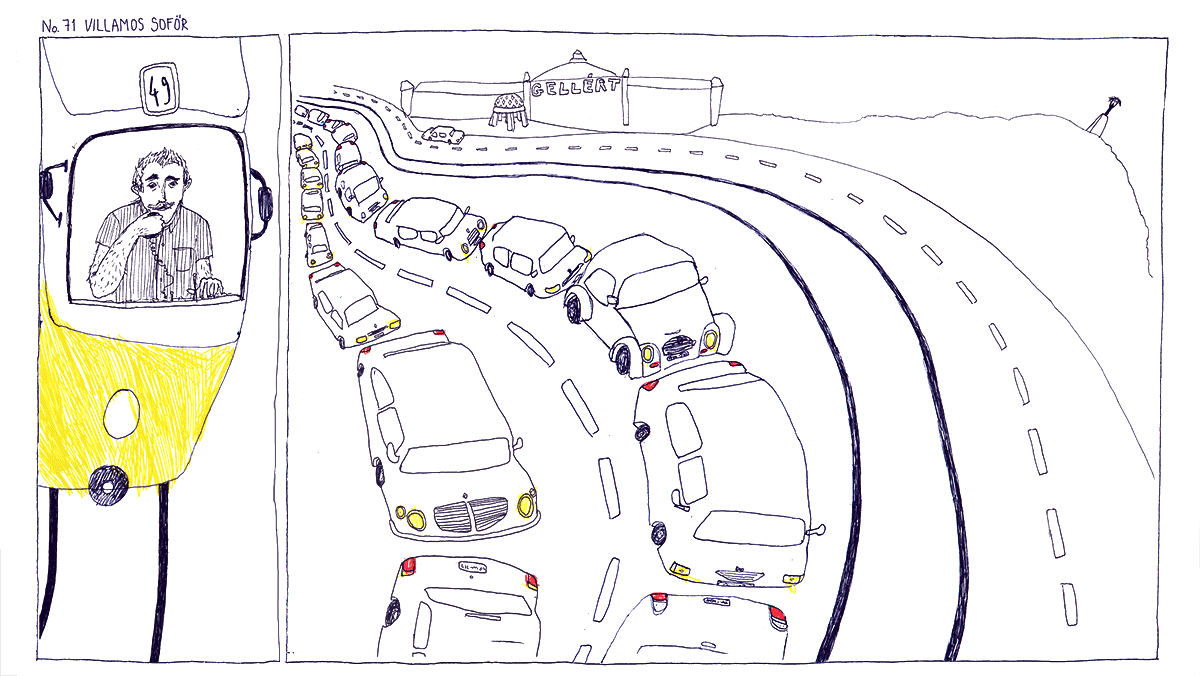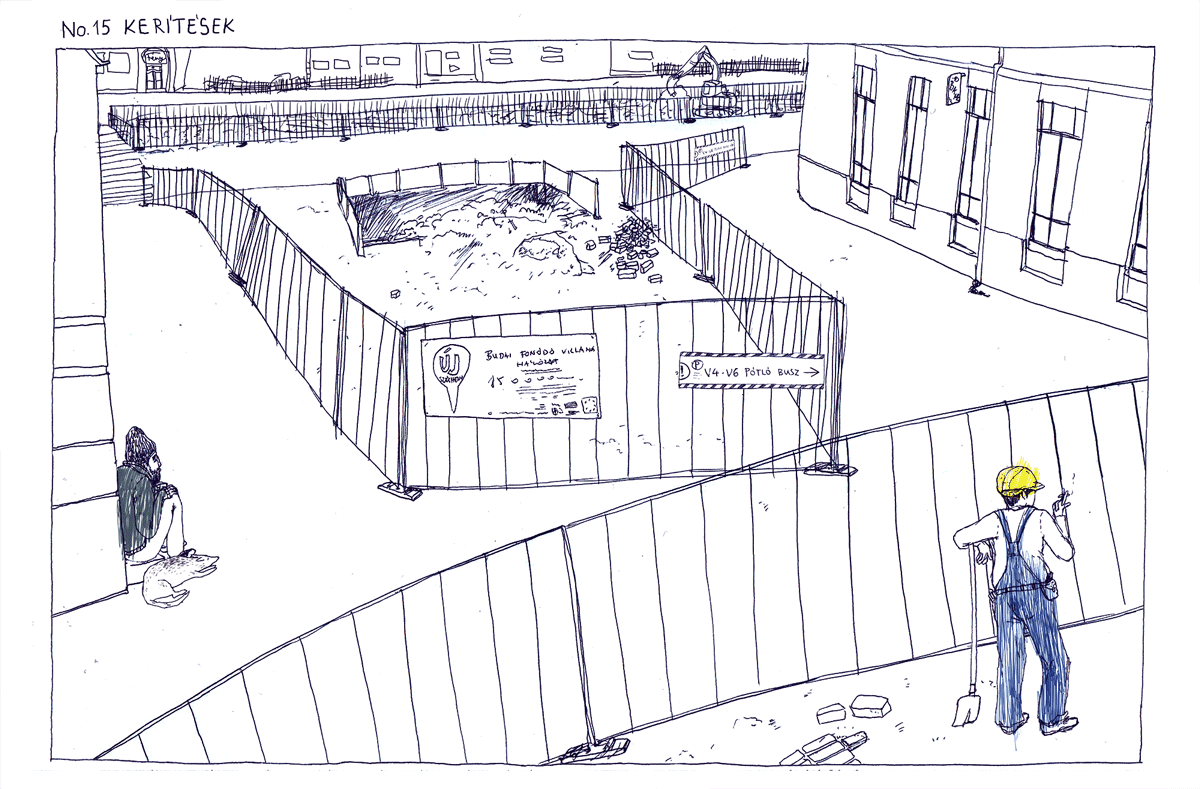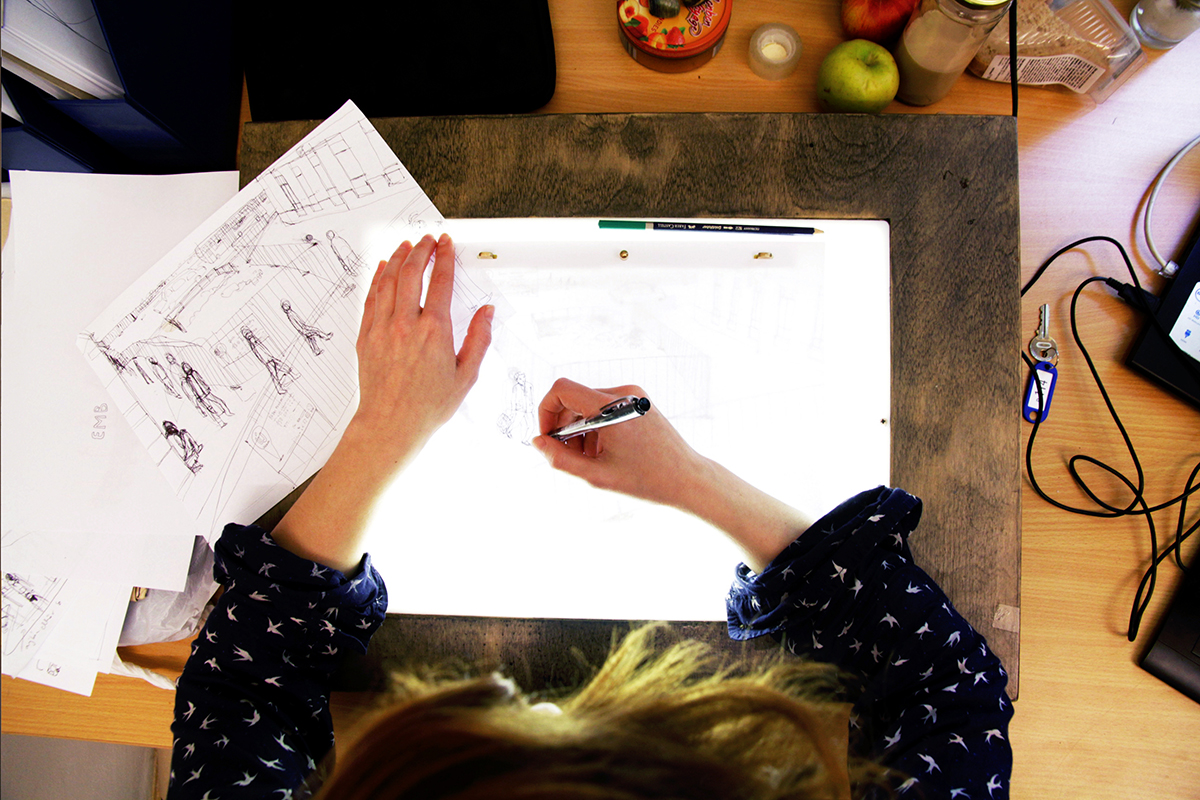 MOME, Graphic Design, MA Graduation Project
The topic of my diploma research was the presence and the behaviour of the people on public transport. In my masterpiece, I adopted stories and typical phenomena related to Budapest in a gif-comics format. These stories are real, apart from my experiences I collected them from friends, as well as from public transport related blogs and social media groups .
The project's documentary nature needed a genre which could fit several different stories. I chose the gif-comics genre. The gif-comics is an experimental field, which blends two genres. The gif is an image format
suitable for iterating a sequenced image and it plays them in a loop. This feature highlights and amplifies the repeated content. The comic is a cultic book genre of storytelling in which the artist, like in illustration, leads the reader through a world of his own visual world. Completed with narration, dialogue and onomatopoeic word opportunities, it can give a complex film experience to the viewer due to its frame by frame nature.
Supervisor: László Csáki
Consultant: Péter Fazekas
Werk: Dániel Kajcsa
Web: Béla Hegyi
___
MOME, Tervezőgrafika szak, MA diploma projekt
Mestermunkám a budapesti tömegközlekedéssel kapcsolatos történeteket és jelenségeket dolgozza fel gif-képregény formájában.
Az adaptált történetek valósak, saját élményeim mellett kérdőíves gyűjtést végeztem ismerőseim közt, illetve internetes forrásokból- közösségi oldalak és a témában található blogok vagy fórumok- "talált" leírásait használtam fel.
A projekt dokumentarista jellegéhez egy olyan műfajt választottam, amellyel több rövid történetet lehet elmesélni. A gif-képregény egy kísérleti terület, ami két műfaj ötvözete. A gif egy olyan képformátum, mely szekventált kép lejátszására is alkalmas és az adott képsort loop-ban ismétli. Ez a tulajdonsága kiemeli, felerősíti tartalmát a repetíció által. A képregény műfaja a történetmesélés kultikus formája, amelyben az alkotó saját rajzi világán keresztül vezeti az olvasóját. Kiegészülve a narráció, a dialógus és a hangutánzó szavak lehetőségeivel, így komplex filmélményt ad kockáról kockára a nézőnek.
Témavezető: Csáki László
Konzulens: Fazekas Péter
Werk: Kajcsa Dániel
Web: Hegyi Béla
___
Program Partners
Design Workshop
Kreatív Magazin
Gestalten
Skillshare