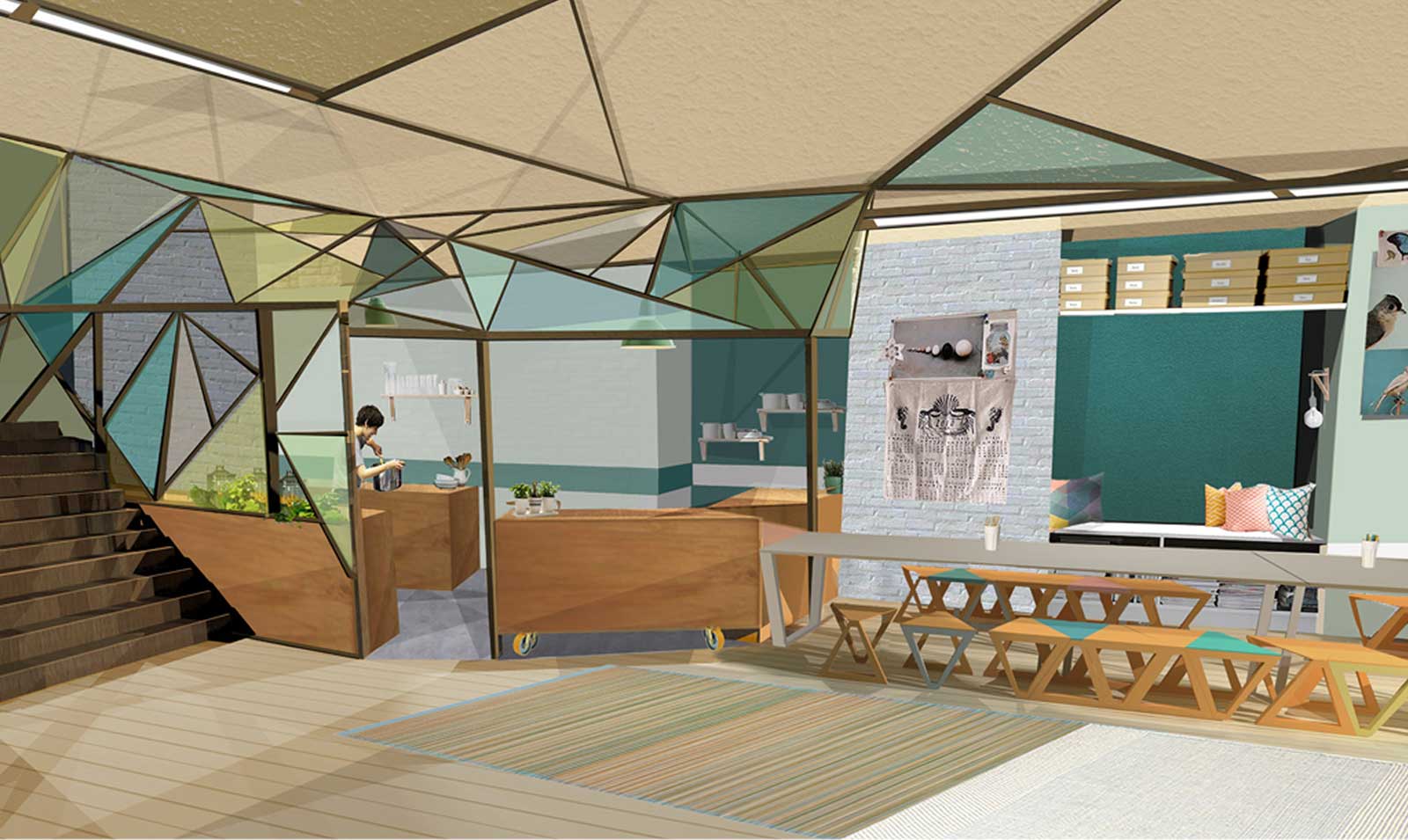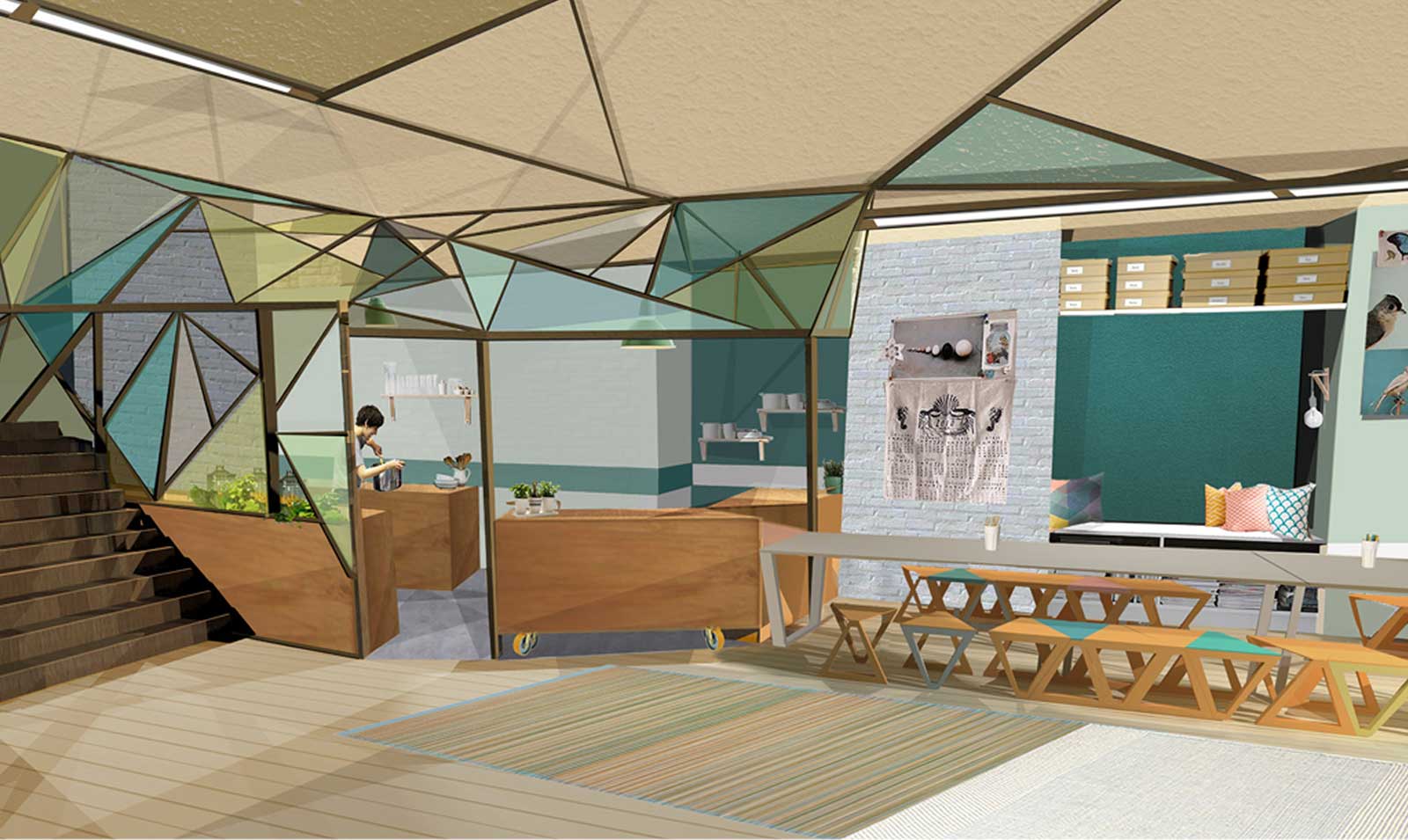 KREA, Interior Design, Graduation Project
The task was to create a social and creative area for KREA Contemporary art school. My concept is a reimagination of the existing one. In the courtyard the Krea-tree's foliage and trunk is fully accessible to everyone. Thanks to its flexibility, it can serve as a welcoming and expandable component for any occasion. The component set based on the design of the foliage allows us to create cheap and easily constructable furniture, for the courtyard and the basement as well. With this set both places can be changed to appeal to students, or to be appropriate for any event. The areas were designed to hold many possibilities, to ensure a creative space for students and a social place e.g. concerts and showings. These KREA spaces are for the community, it allows us to hide in a cozy corner, or to be active and work together on our projects, but most importantly to serve as a social platform and fortify KREA.
Supervisor: Anna Gáti
Consultant: Balázs Szilágyi
___
KREA, Enteriőrtervező szak, diploma projekt
A KREA Kortárs Művészeti Iskola közösségi és alkotó terének megalkotása a feladat. Koncepcióm a Krea közösségi tereinek könnyed újraálmodása. Az udvarra elhelyezett Krea- fa lombja és törzse, teljesen igénybe vehető mindenki számára. Flexibilitásának köszönhetően, adott rendezvénytől függően egy kellemes hangulatú, bővíthető elemként szolgál. A lomb inspirálta elemkészletből könnyen, költséghatékonyan állíthatók elő a bútorok az udvarra és pince szintre egyaránt. Ezzel a mobilrendszerrel a helyszínek egyszerűen variálhatók a diákok igényeinek, és a különböző eseményeknek megfelelően. A tereket úgy alakítottam ki, hogy számos lehetőséget rejtsenek - így helyet biztosítanak a közösségi életnek (megbeszélések, performanszok, koncertek), és az egyéni munkának egyaránt. A Krea terei a pihenéstől, az aktív tervezésen át a közös evés-ivásokig egyaránt színhelyül szolgál.
Témavezető: Gáti Anna
Konzulens: Szilágyi Balázs
___
Program Partners
Design Workshop
Kreatív Magazin
Gestalten
Skillshare