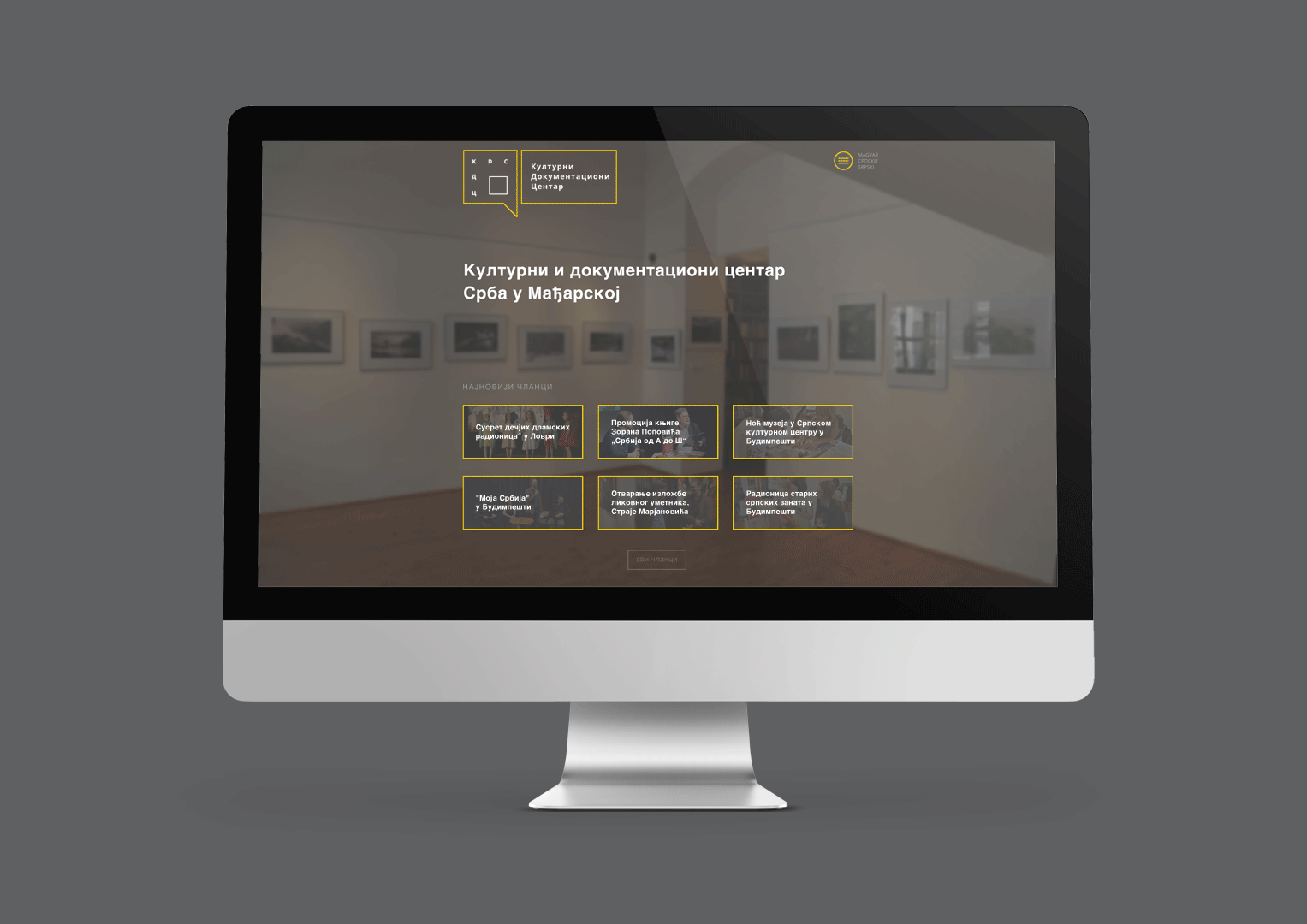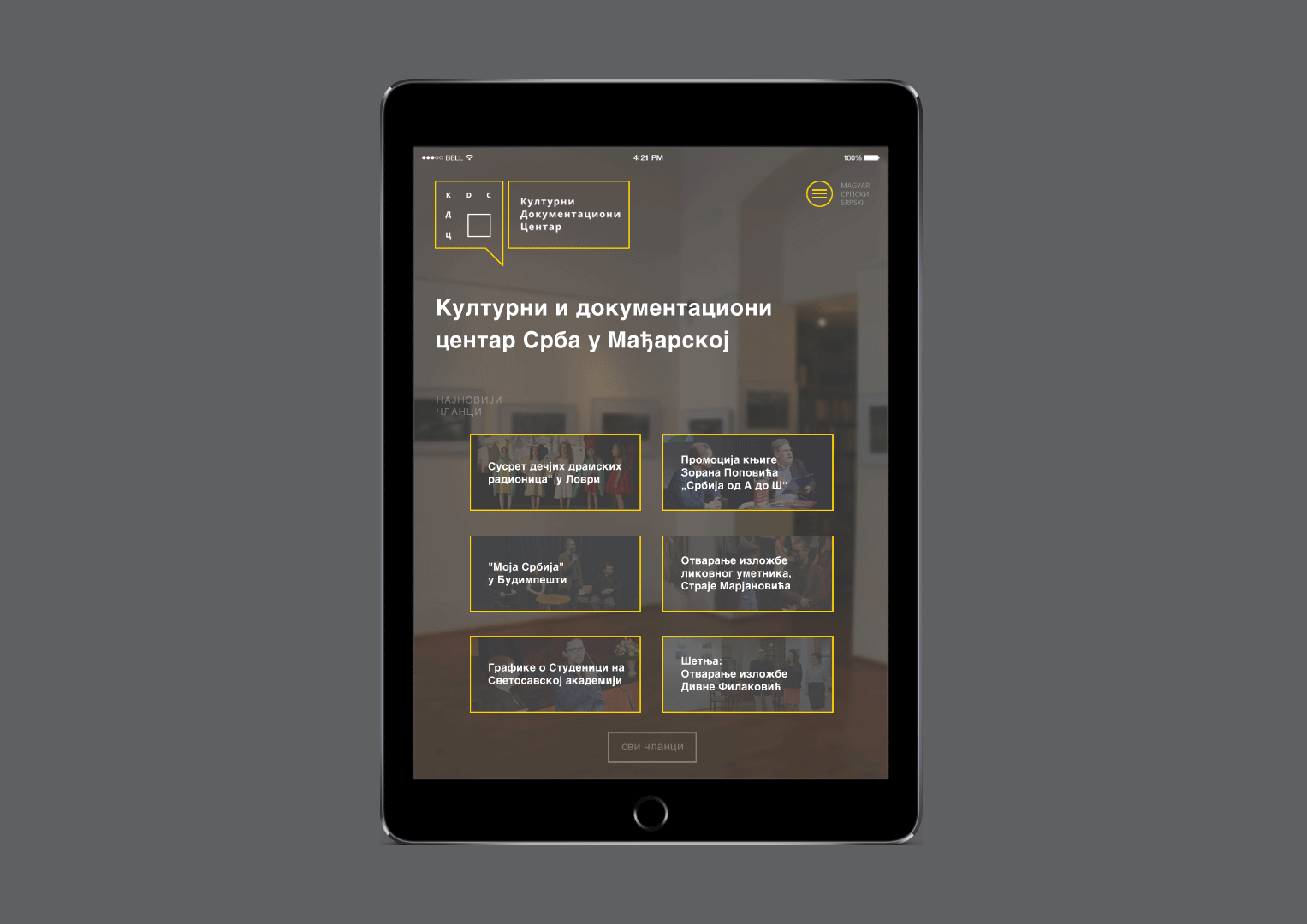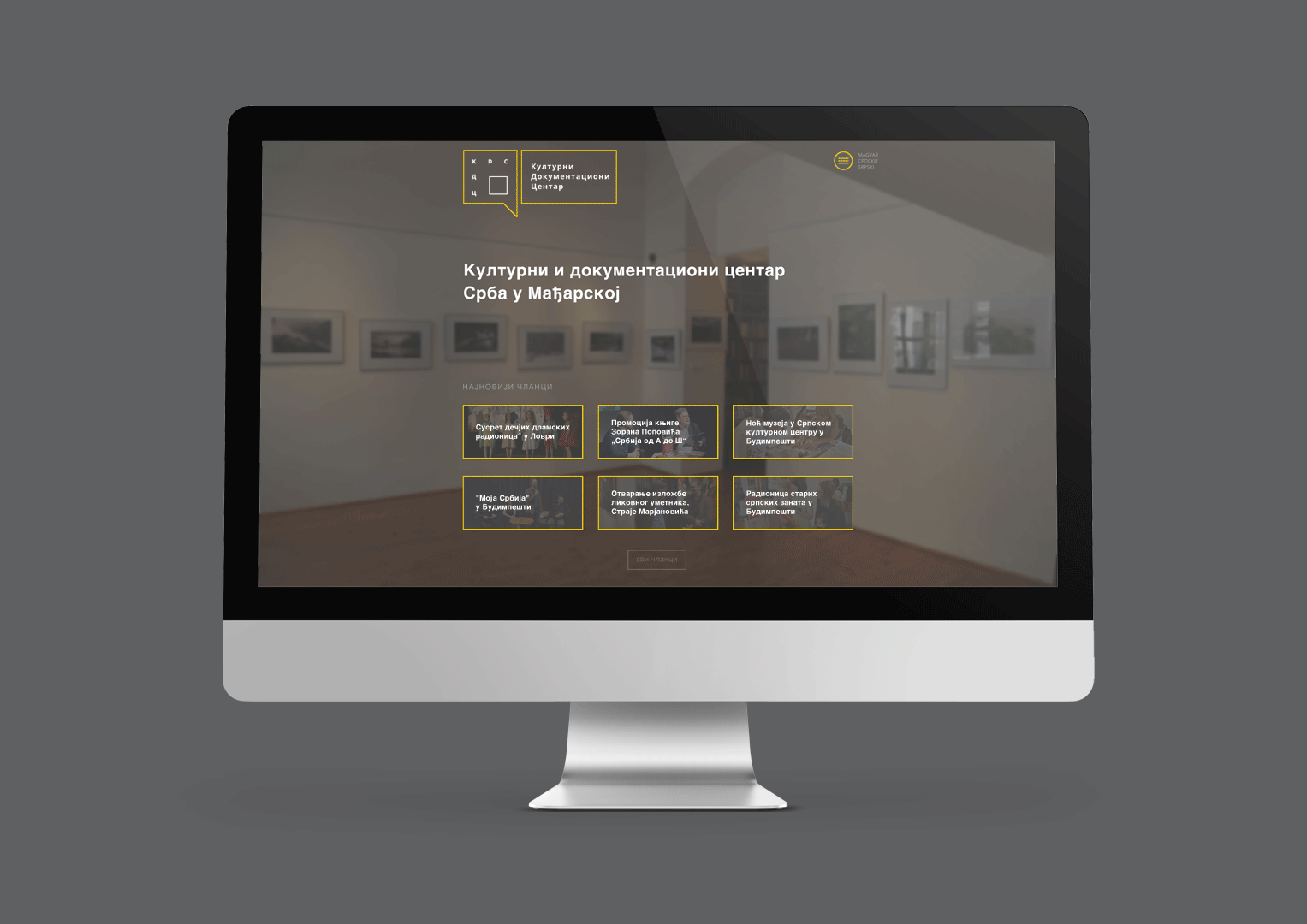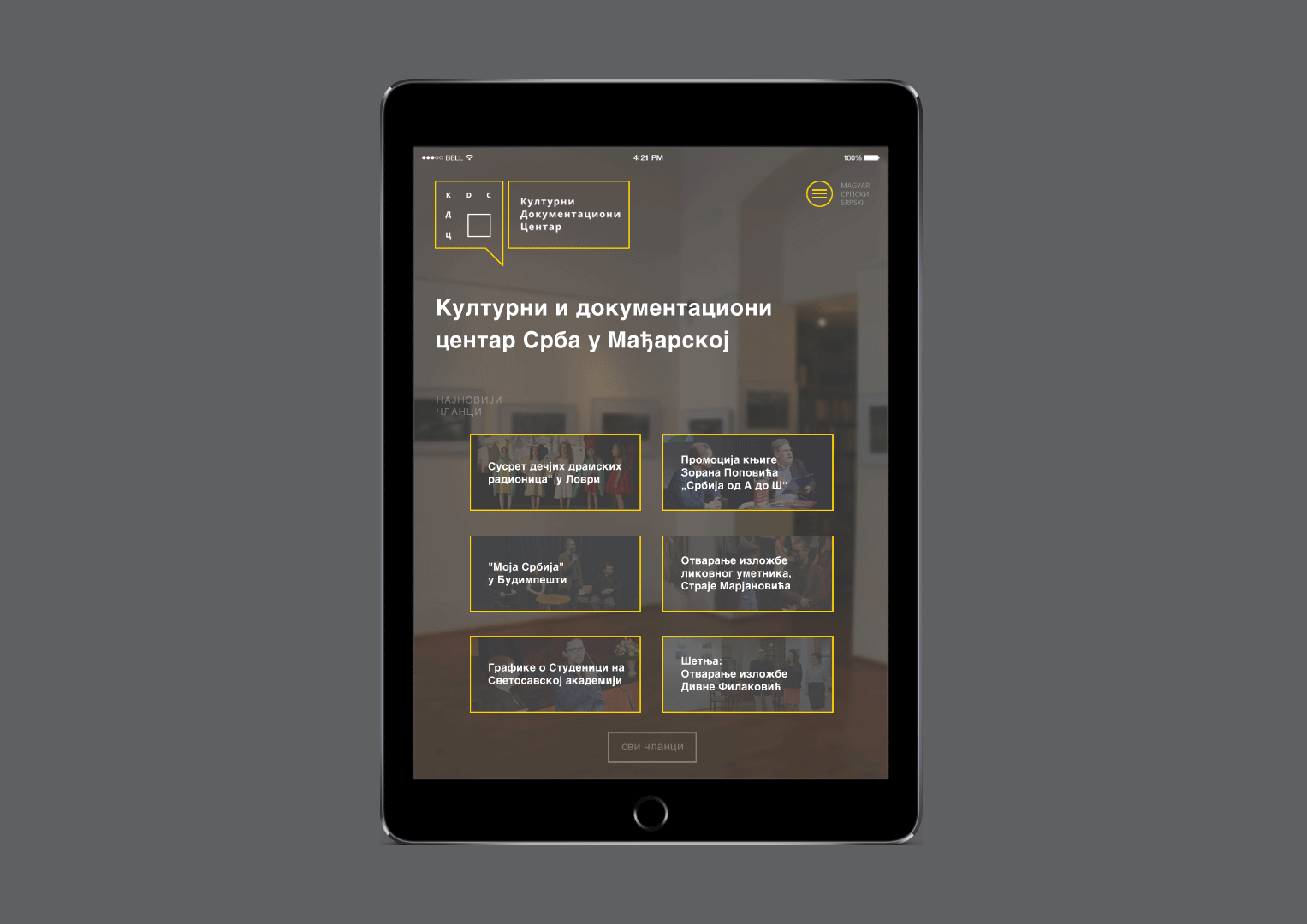 MET, Digital Design, MA Graduation Project
I would like to present my design for the visual identity of the Cultural and Documentation Centre of the Serbs in Hungary. The purpose of the institution is to collect and present Serbs related cultural and artistic values to let us take a look into the world of Serbian painting, photography, literature and acting. The exhibitions, book launches, theatre plays taking place here are key factors of keeping alive the Serbian traditions for the Hungarian Serb generations. As the topic is close and important to me I gave quite big playground for my ideas but still keeping myself to the essential values and functions. My main viewpoint was to think independently from the various arts. As an outcome a clear, bilingual visual identity was born which consists of printed and digital components.
Supervisor/Consultant: Krzysztof Ducki
___
MET, Elektronikus ábrázolás szak, MA diploma projekt
A Magyarországi Szerb Kulturális és Dokumentációs központ vizuális megjelenését szeretném bemutatni saját tervezésem alapján. Az intézmény célja, hogy összegyűjtse és bemutassa mindazokat a szerbséghez köthető kulturális és művészeti értékeket, melyek betekintést engednek a szerb festészet, fotográfia, irodalom és színjátszás világába. Az itt megrendezett kiállítások, könyvbemutatók, színházi előadások nagyban hozzájárulnak a Magyarországon élő szerbek hagyományainak továbbörökítéséhez. A téma közel áll hozzám, bátorkodtam több teret adni a saját elképzeléseimnek, megtartva az alapvető értékeket és funkciókat. Fontos szempont volt az egyes művészeti ágaktól való elvonatkoztatás. Végül egy letisztult, két nyelven is működő vizuális identitás született, mely nyomtatott és digitális elemekből tevődik össze.
Témavezető/konzulens: Ducki Krzysztof
___
Program Partners
Design Workshop
Kreatív Magazin
Gestalten
Skillshare