Hidegszoba Studio, 2015, Hungary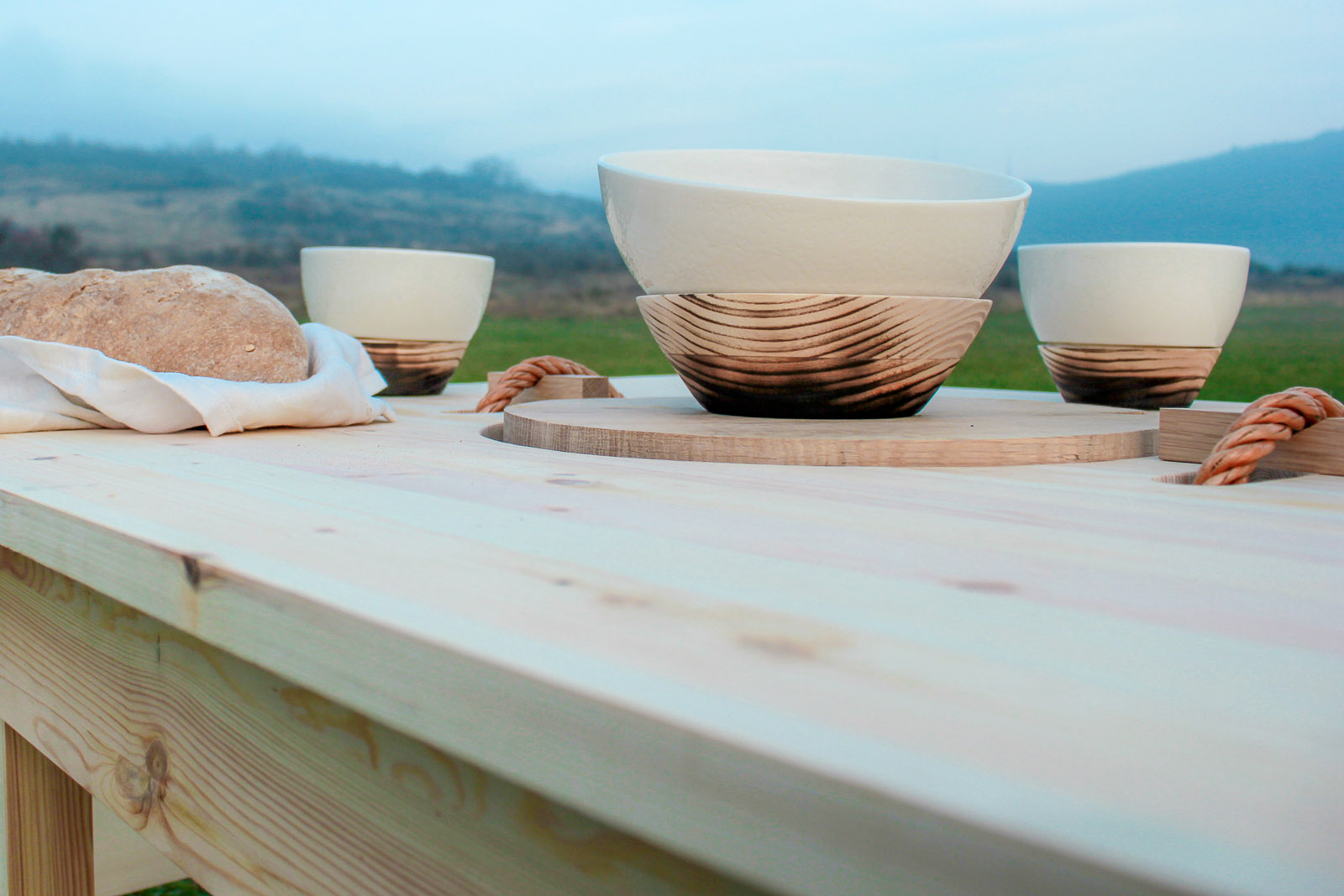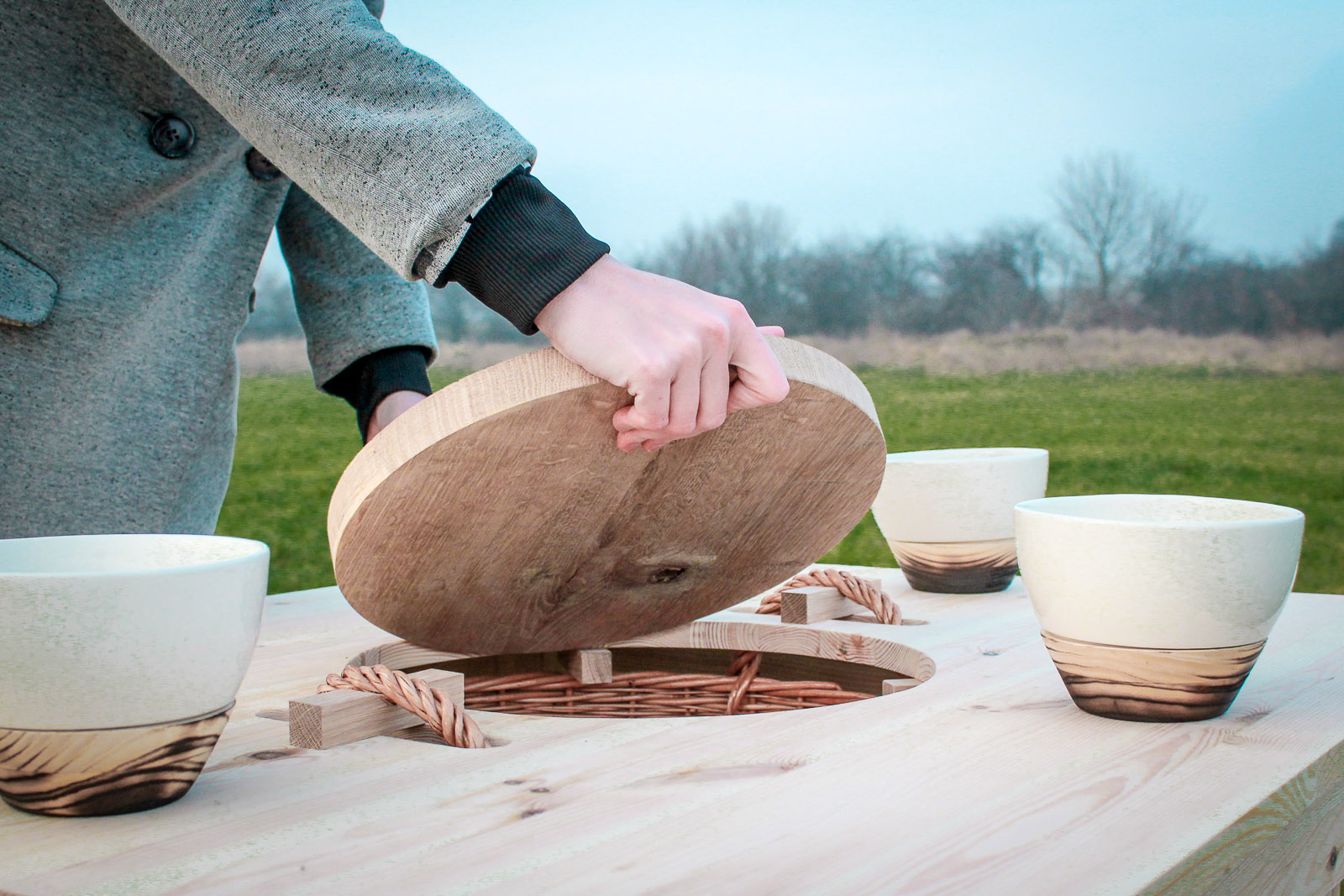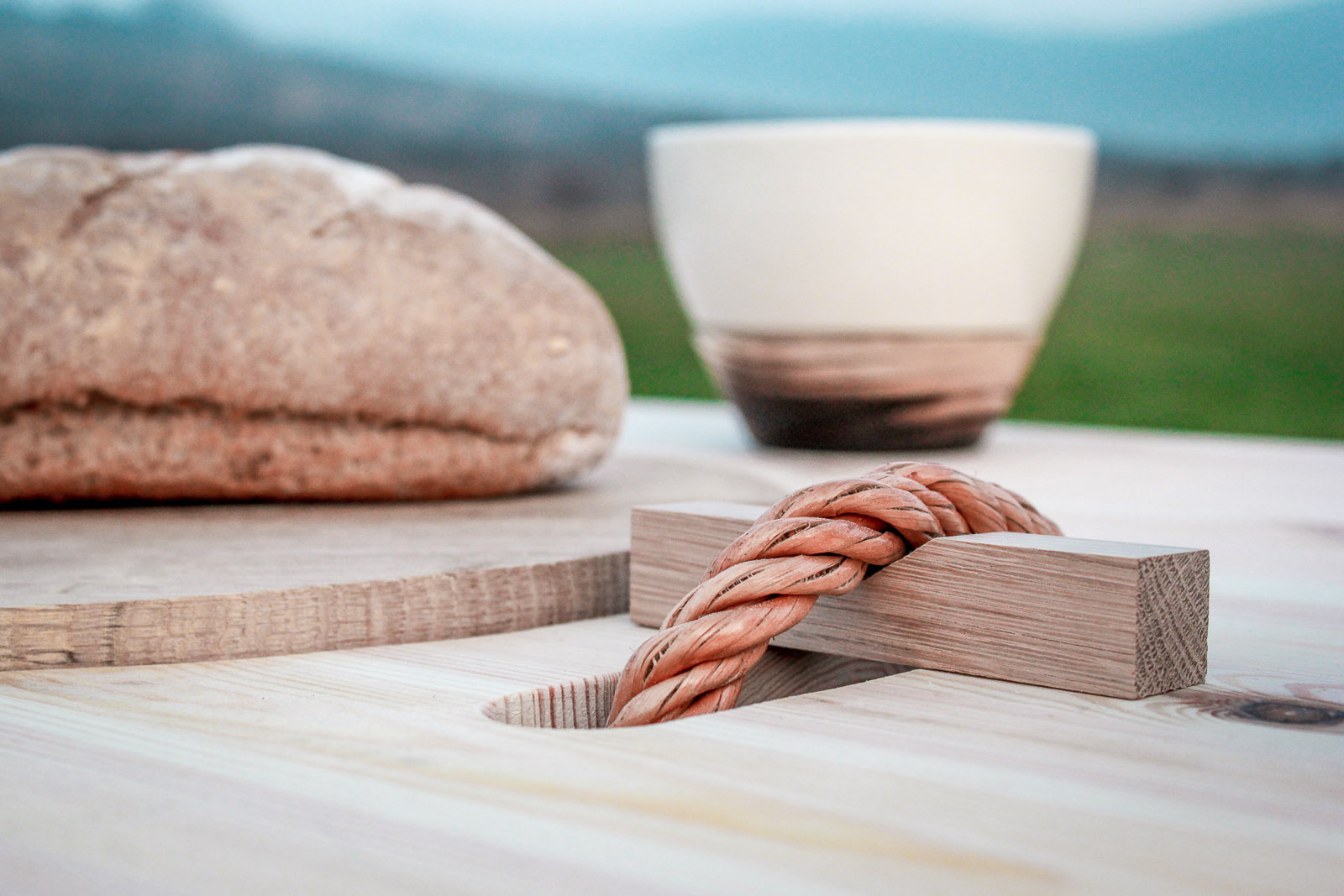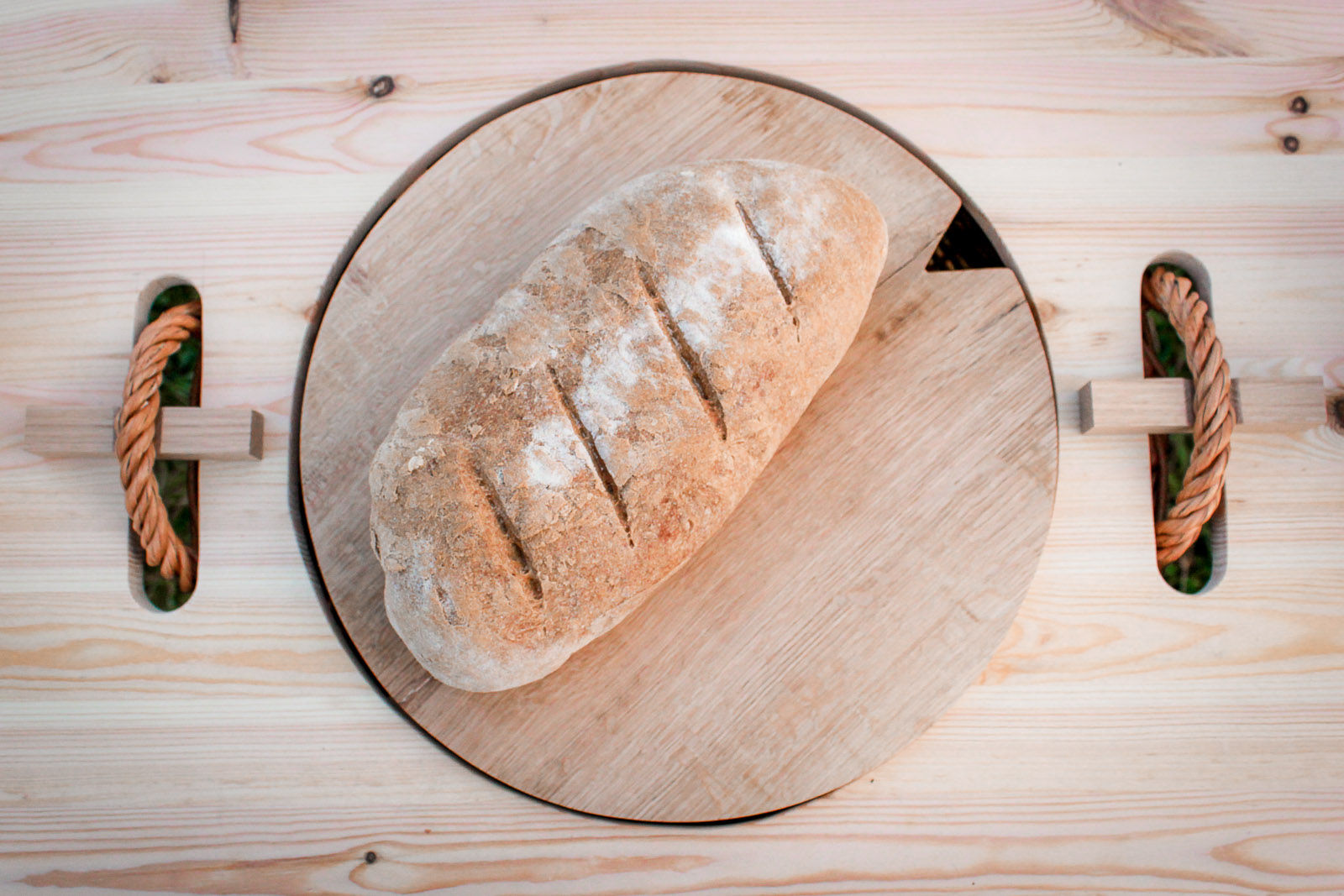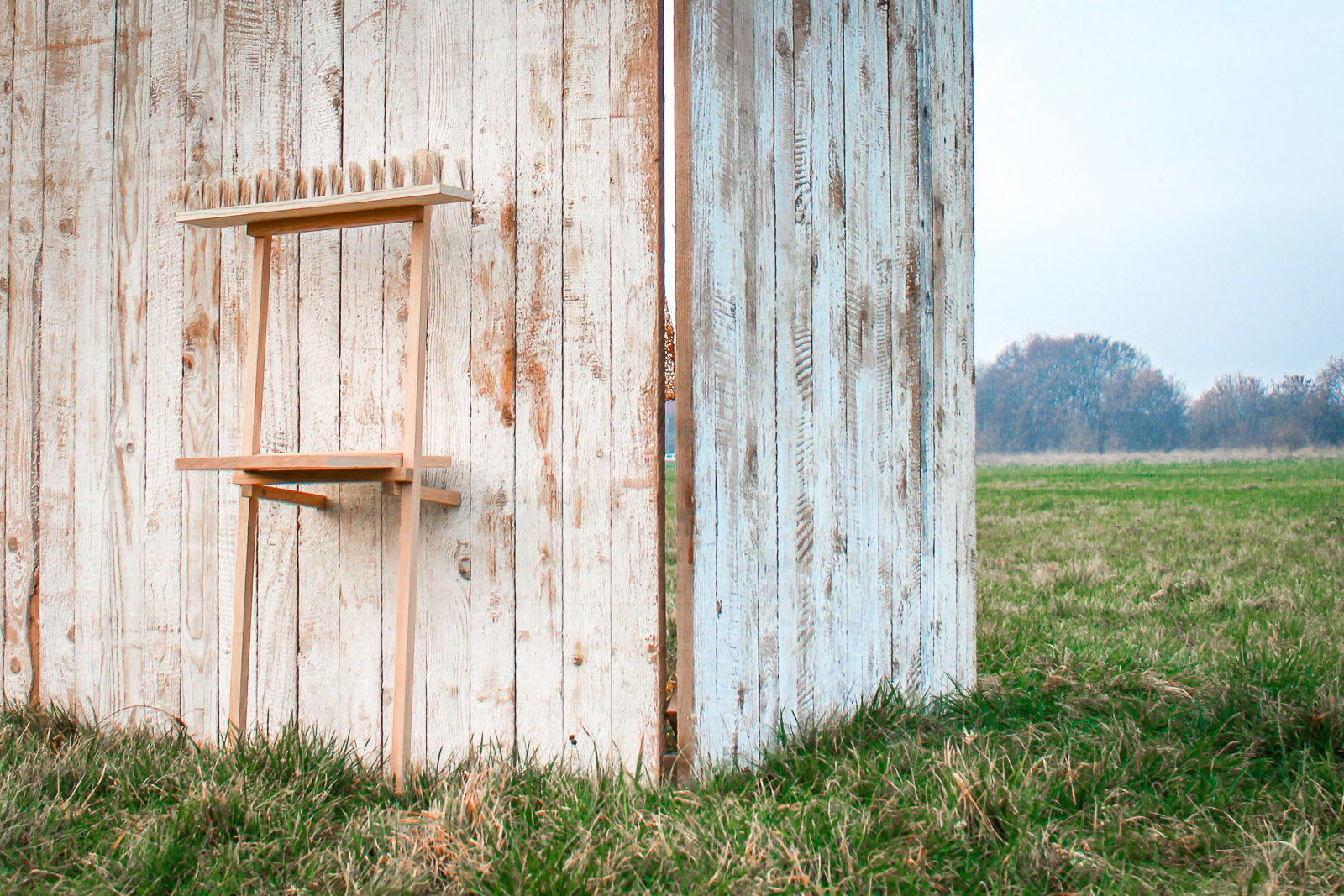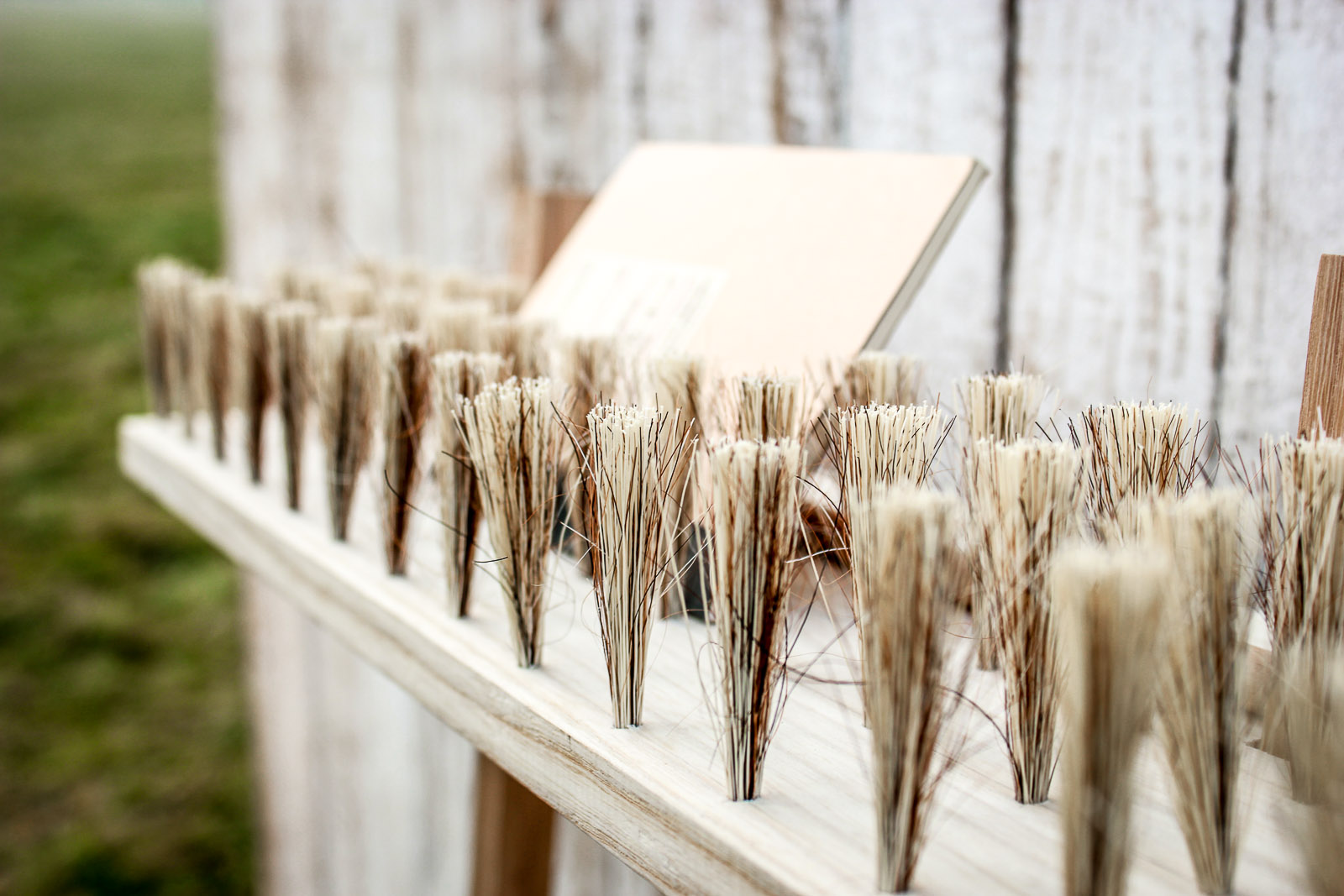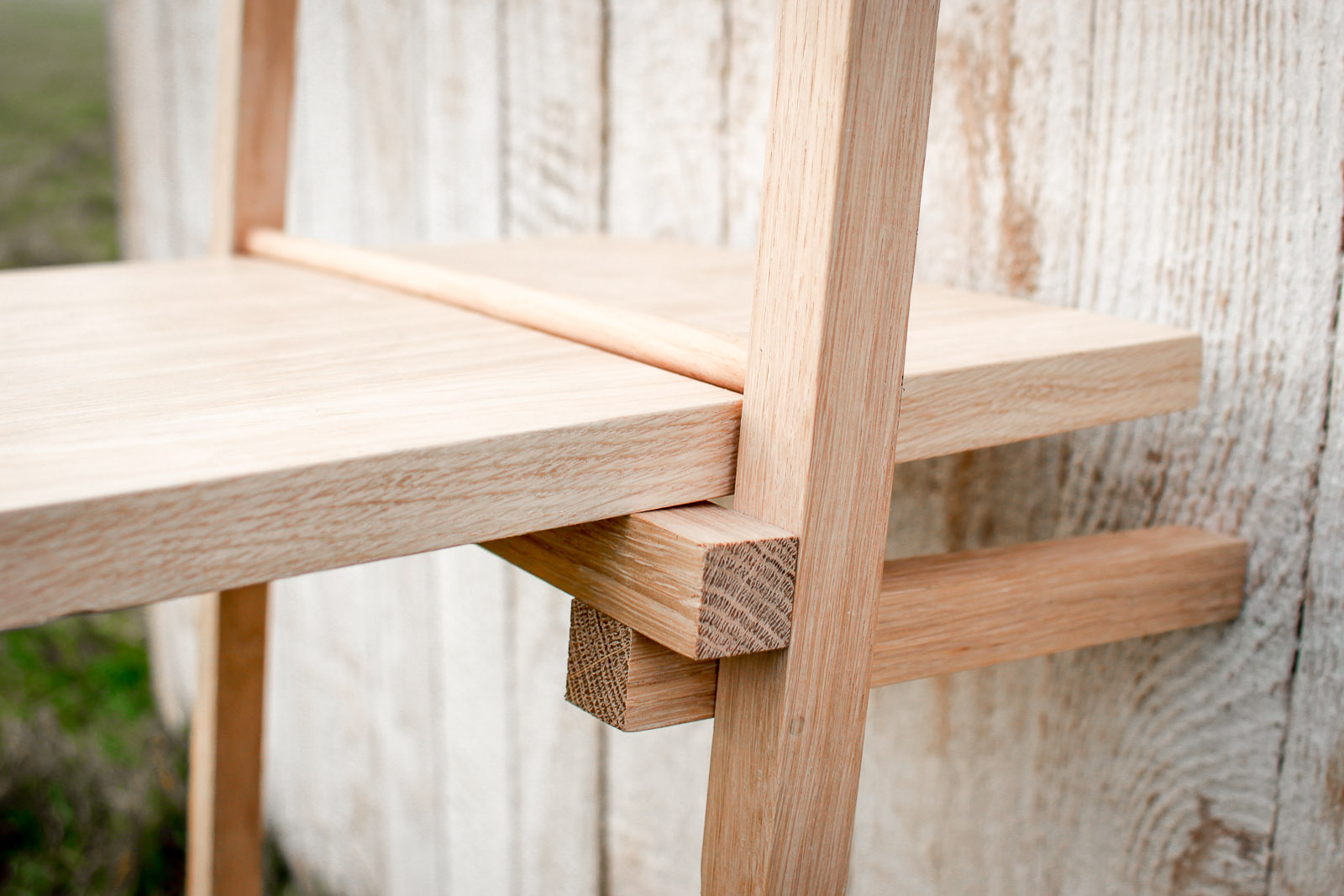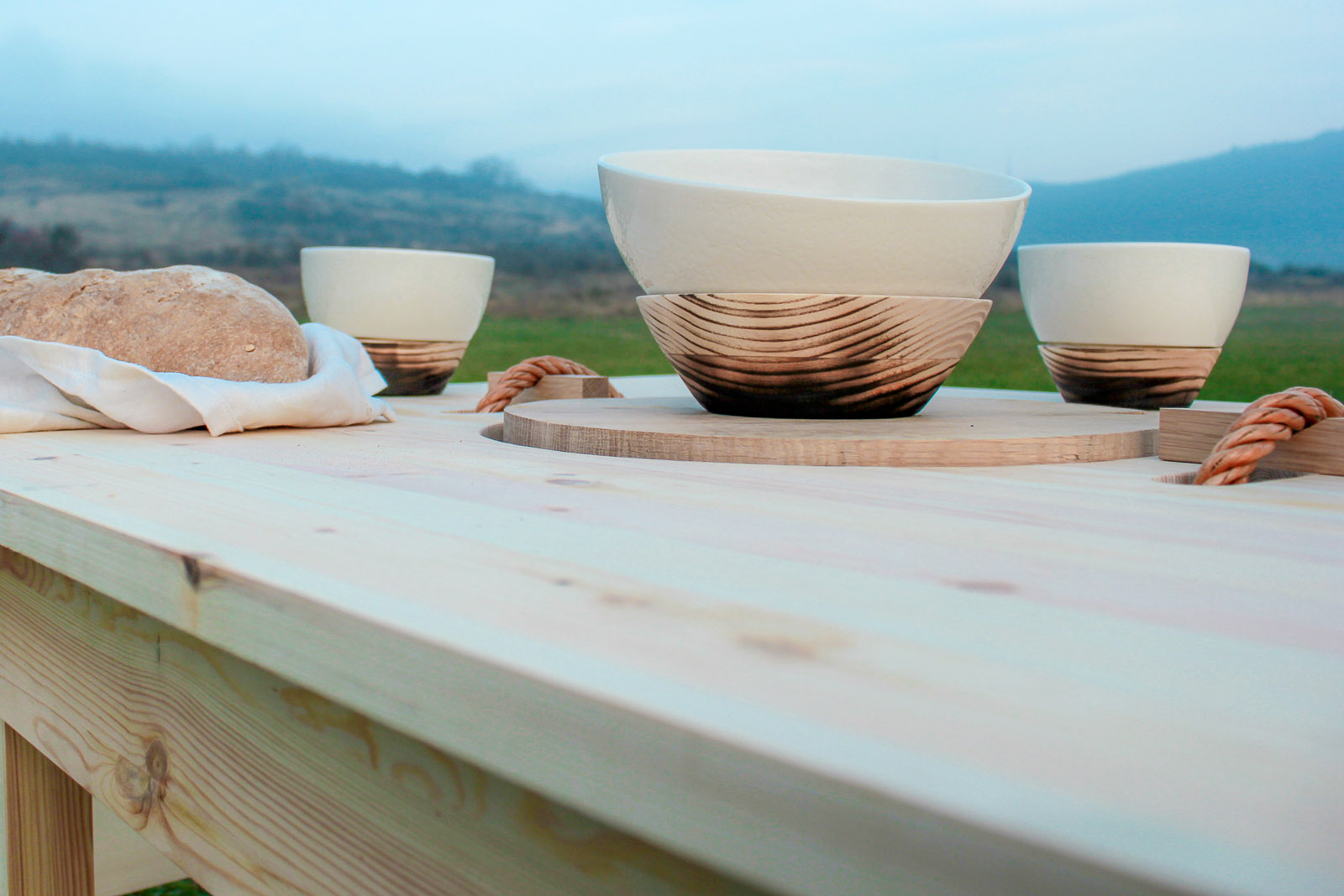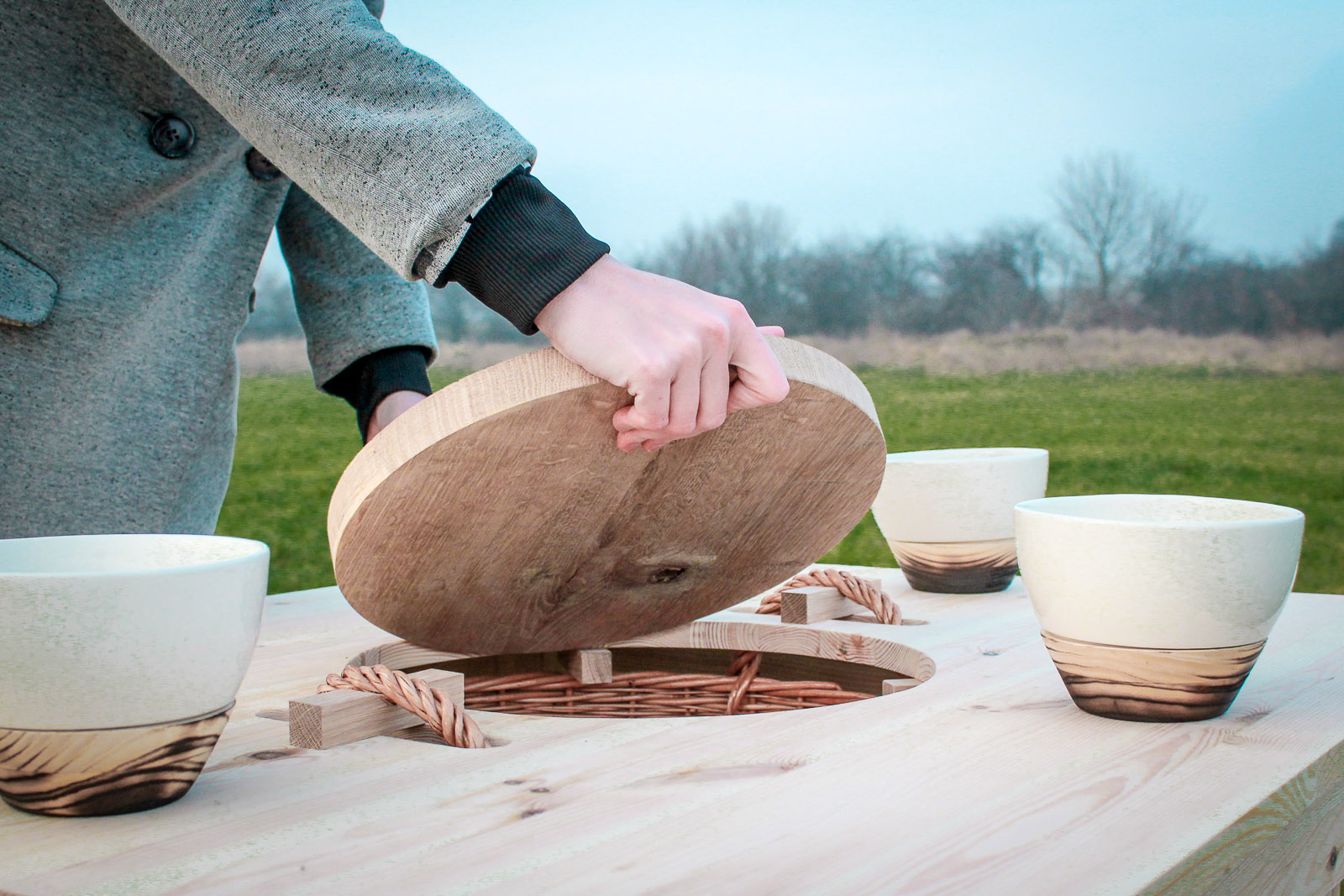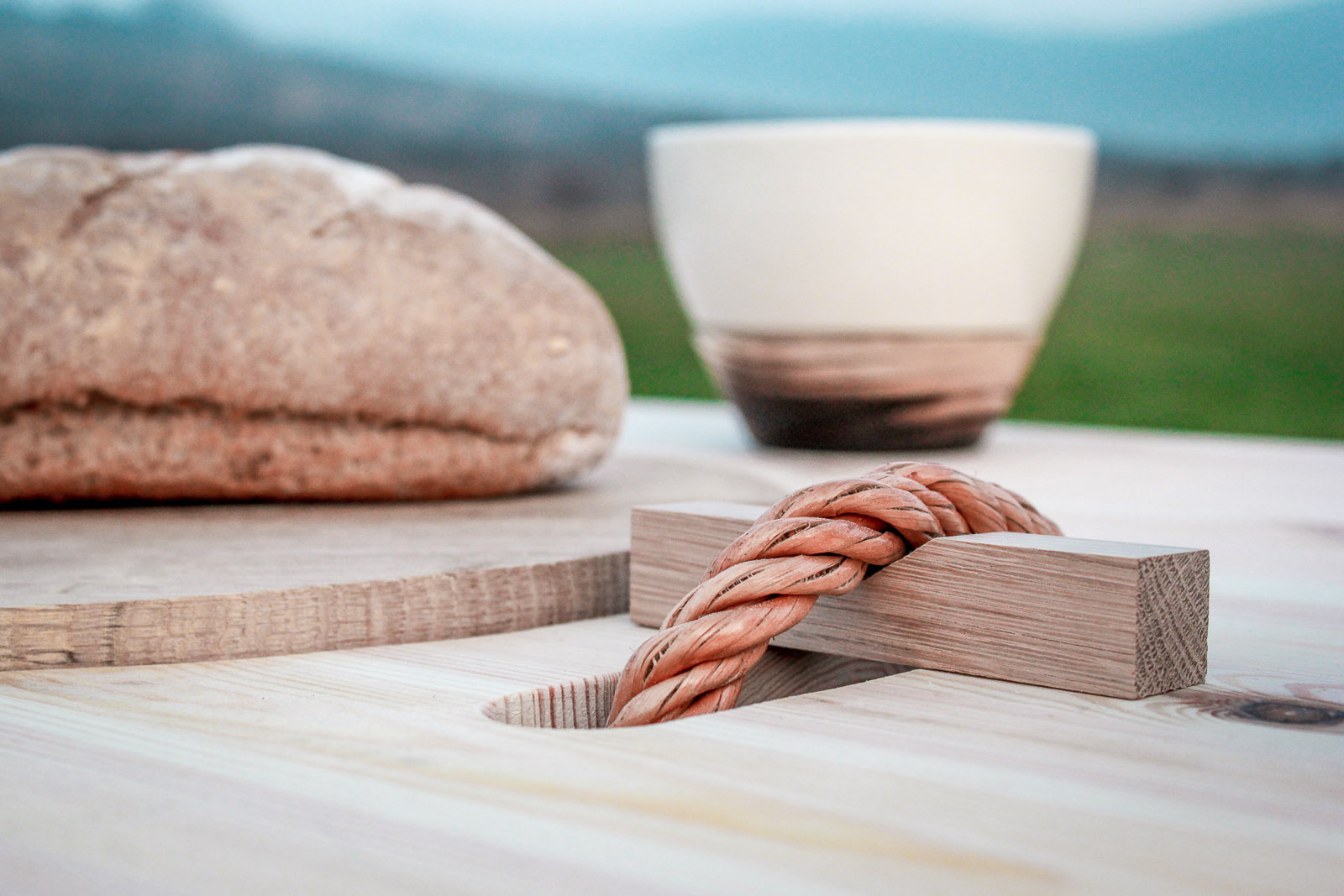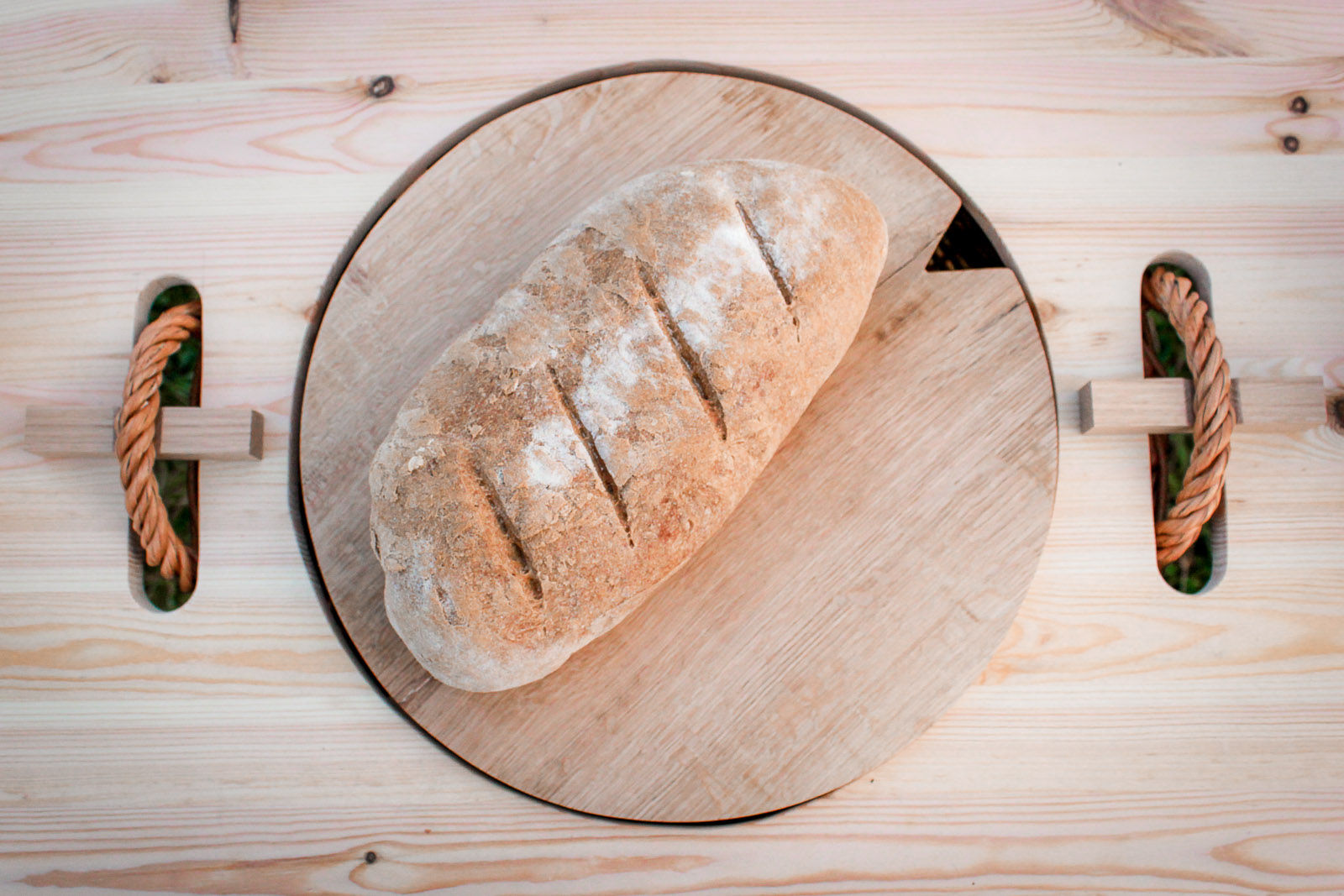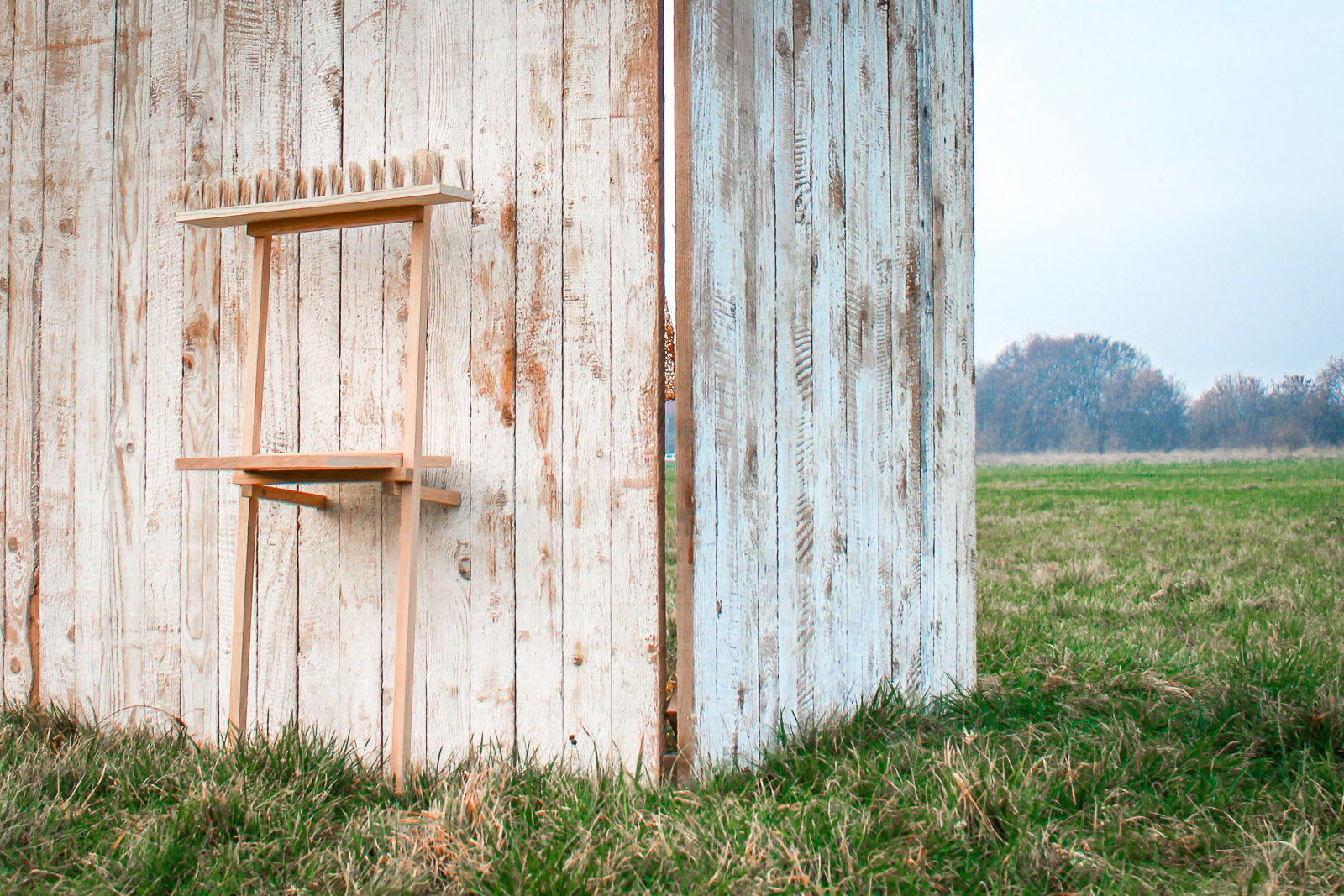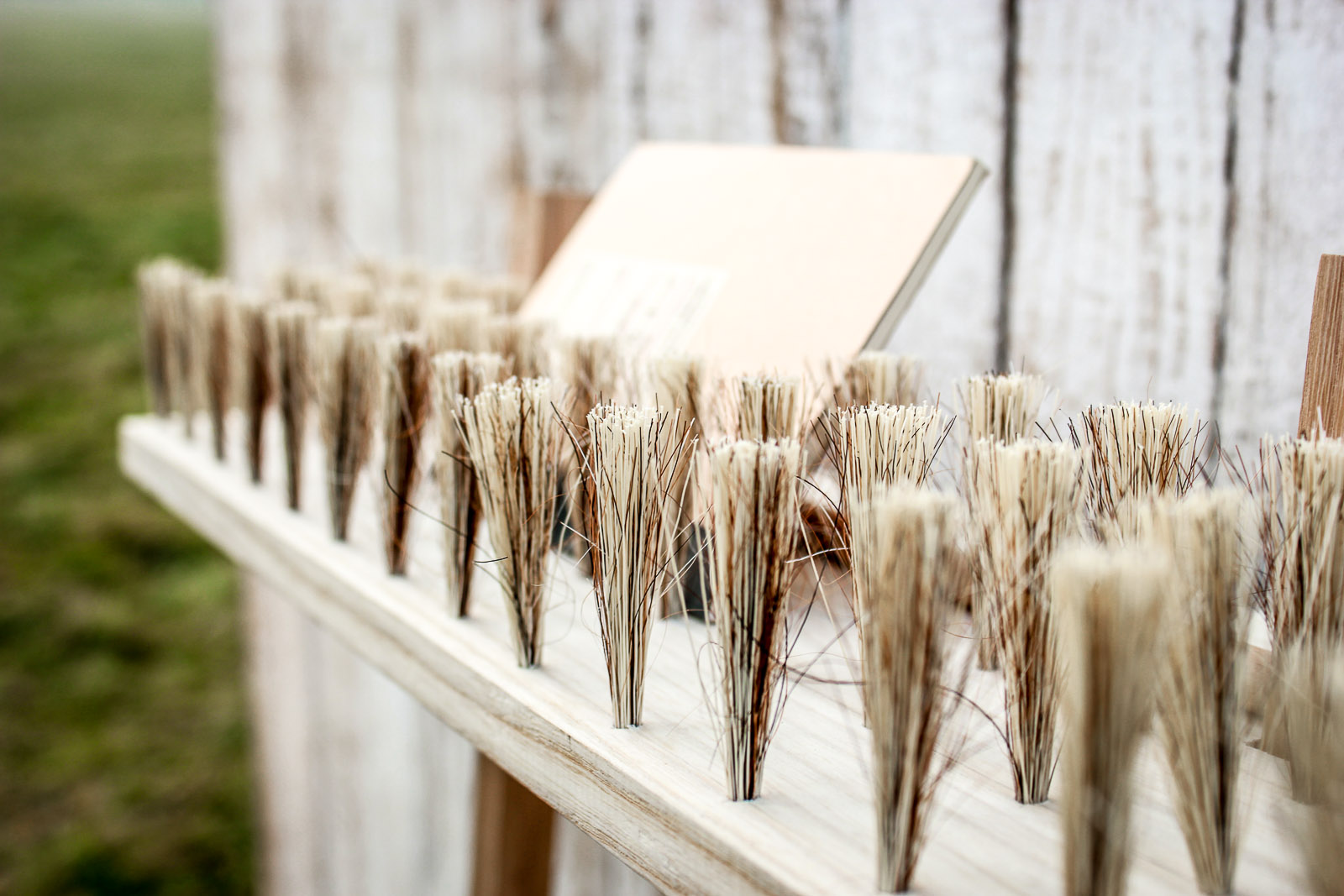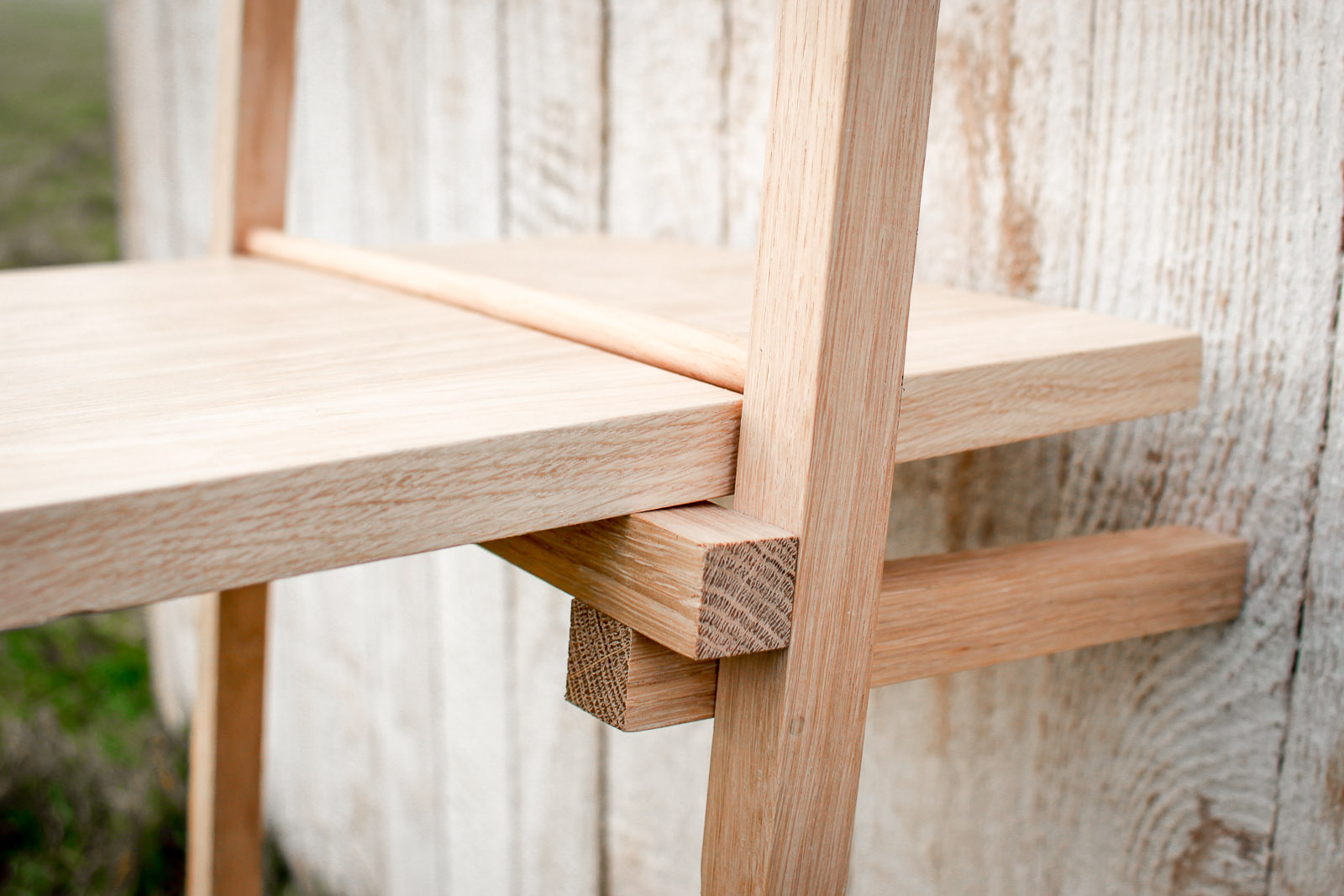 Moholy-Nagy University of Art and Design, Design Institute, Product Design MA, school assignment
Throughout the designing process, we have studied the definitive, visual and abstract meanings of ornament in order to understand its potential interpretations and transliterations to the Hungarian and other cultures. Due to our doubts concerning the precarious and uncertain roots of visual shapes, we have found the most natural bond in the language and in its recurring patterns. Our approach was to find certain manifestations of the language, which are possible to be visualised or objectified. We have found this possibility in the trio of tales, superstitions and sayings. Similar to the elements of folktales, our objects are accustomed household pieces, which bare an extra, special skill.
The central symbol of grain-based dietary is bread; expressing the respect towards bread, we have placed it in the centre of the table. Accompanying it, we made an experimental series of plates with a charred base, reminiscent of open-air grilling and cooking on fire.The tipping intersection of the mobile shelf along the brushy top of the upper part leaves a range of possibilities to the user as much as it is to inspire consideration and conscious utilization. The materials combined in the animorph seats with a two-stick end allowed us to experiment and also to put an emphasis on the alternations of cross-sections.
Creators: Aliz Török, Adrienn Tillinger, Nelli Szabó
Consultant: Architecture Uncomfortable Workshop
Moholy-Nagy Művészeti Egyetem, Design Intézet, Formatervezés MA, iskolai feladat
A projekt során vizsgáltuk az ornamens fogalmi, képi és elvont jelentéseit – nem kizárólag a magyar kultúrára értelmezve. A vizuális formák kétes forrásaival való bizalmatlanság okán arra jutottunk, hogy a nyelv az, amelyhez a legtermészetesebben kötődünk. Olyan megnyilvánulásait kutattuk, melyeknek akár tárgyiasítható formái is lehetnek. Így jutottunk el a mesék-babonák-szólások hármasához. A népmesék elemeihez hasonlatosan tárgyaink olyan mindennapi használati eszközök, melyek valamilyen plusz képességgel bírnak.
A gabona alapú étkezés központi szimbóluma a kenyér, a hozzá kapcsolódó tisztelet kifejezéseként komponáltuk köré az asztalt. Kiegészítőjeként készült egy kísérleti, szenesített aljú étkészlet, mely a szabadtűzön-főzést idézi. Ezen túl nyomhagyásos technikával a közös étkezést egyfajta rituáléként örökítheti meg. A mobil polc billenő csomópontja és a sörtés felső elem szabad teret enged a felhasználónak, komponálásra és megfontolásra ösztönöz. A nyeles, animorf ülőkék anyagtársításai, a fém használata lehetővé tette a keresztmetszetek hangsúlyos váltását.
Alkotók: Török Aliz, Tillinger Adrienn, Szabó Nelli
Konzulens: Architecture Uncomfortable Workshop