Barbara Bernát, 2014, Hungary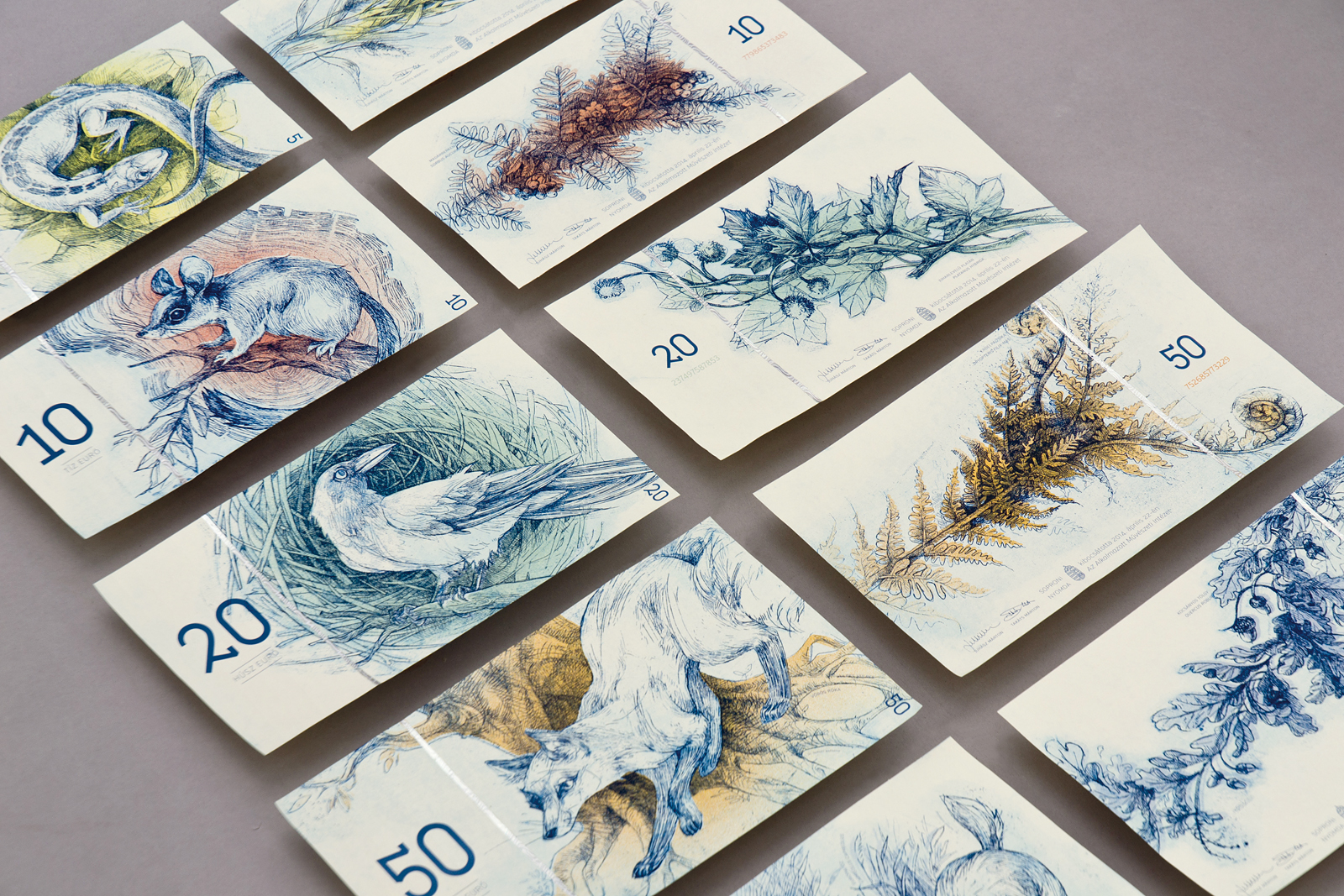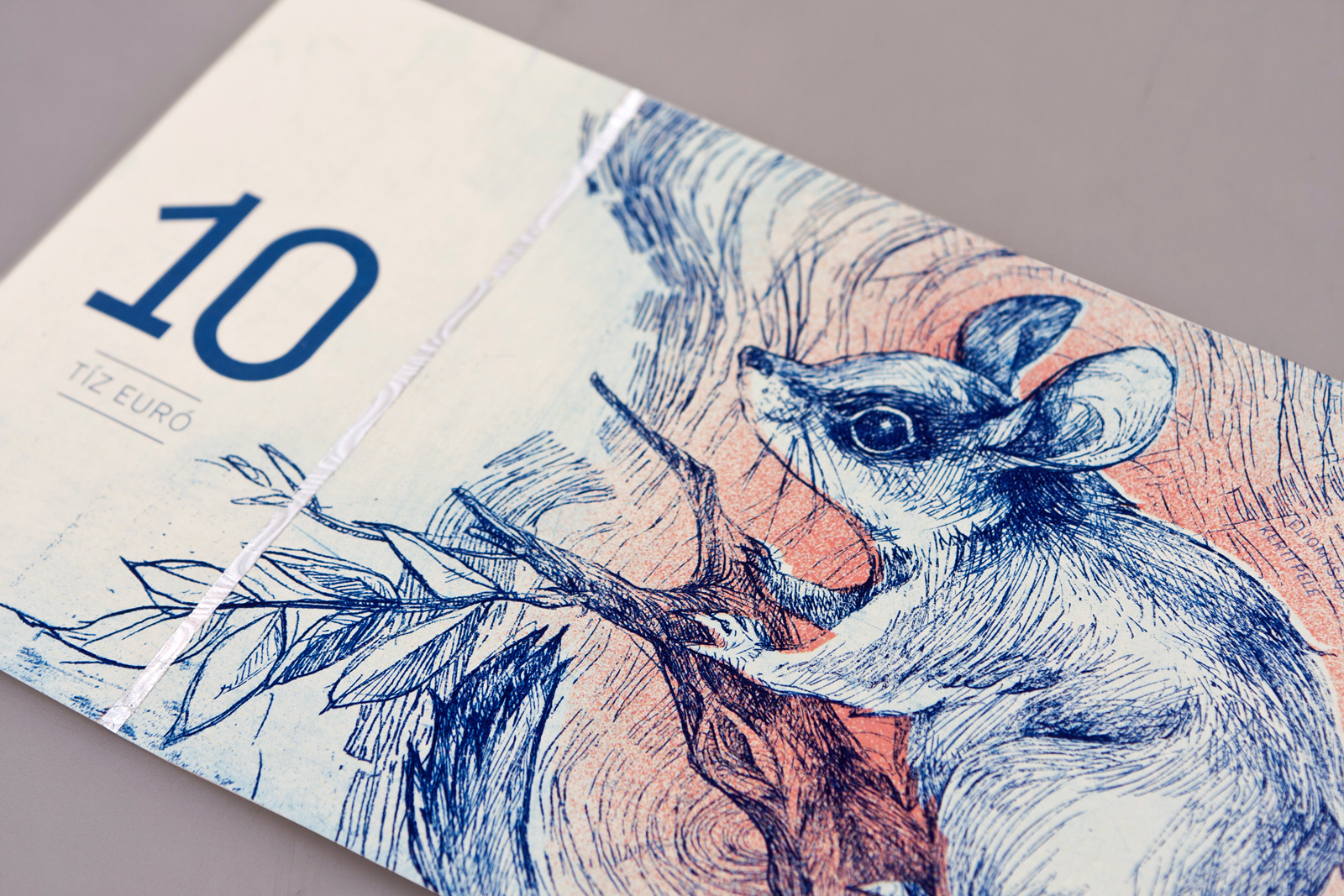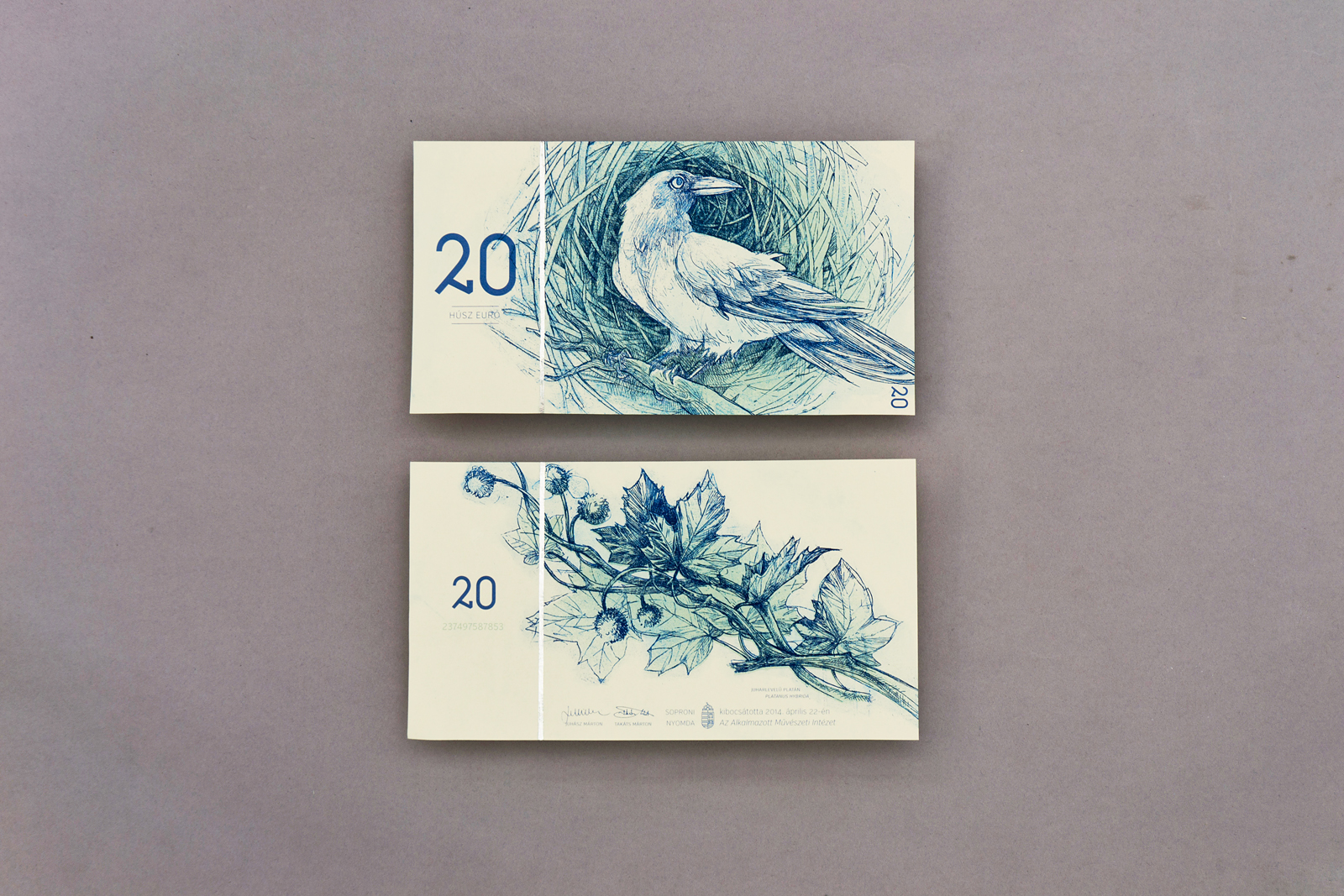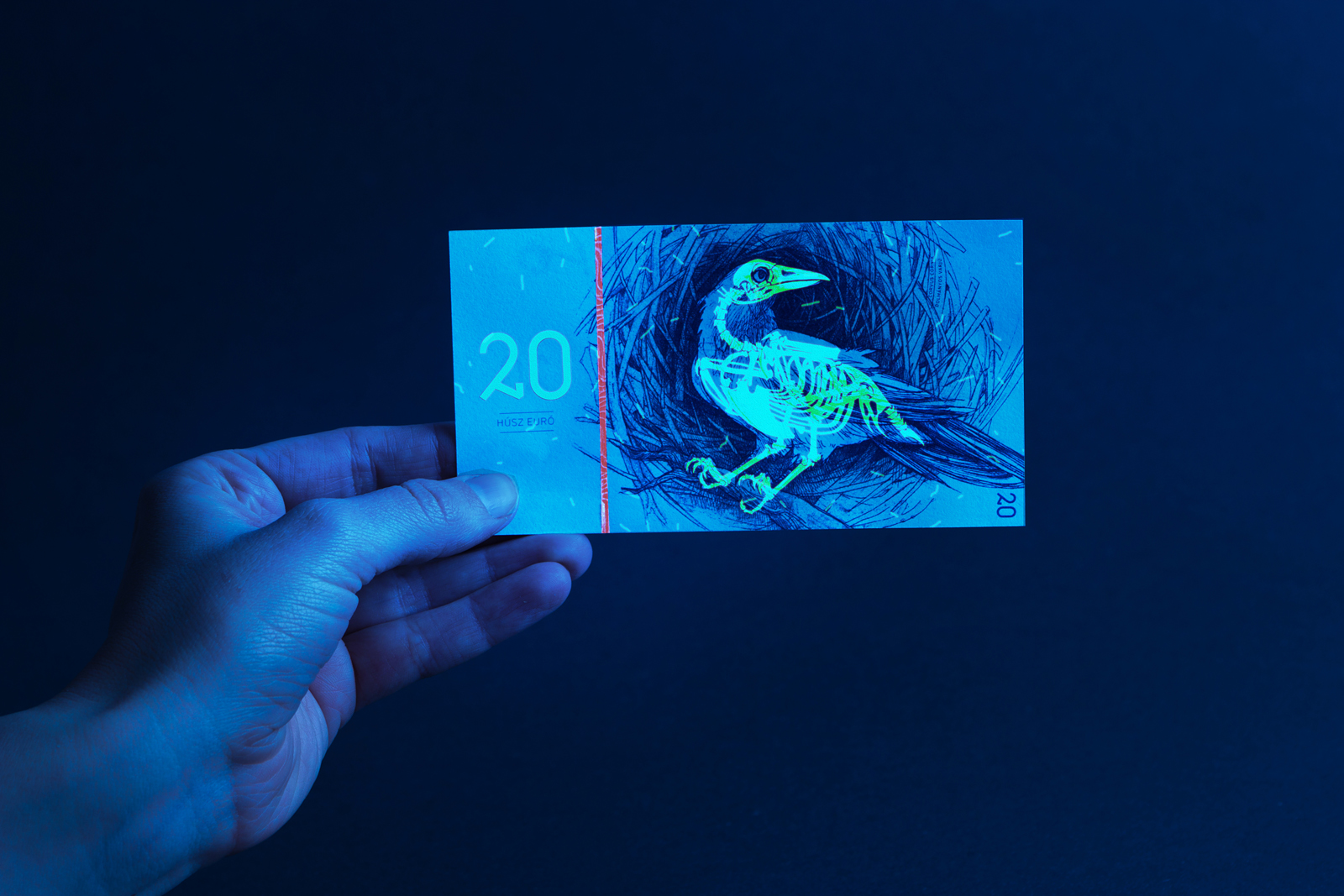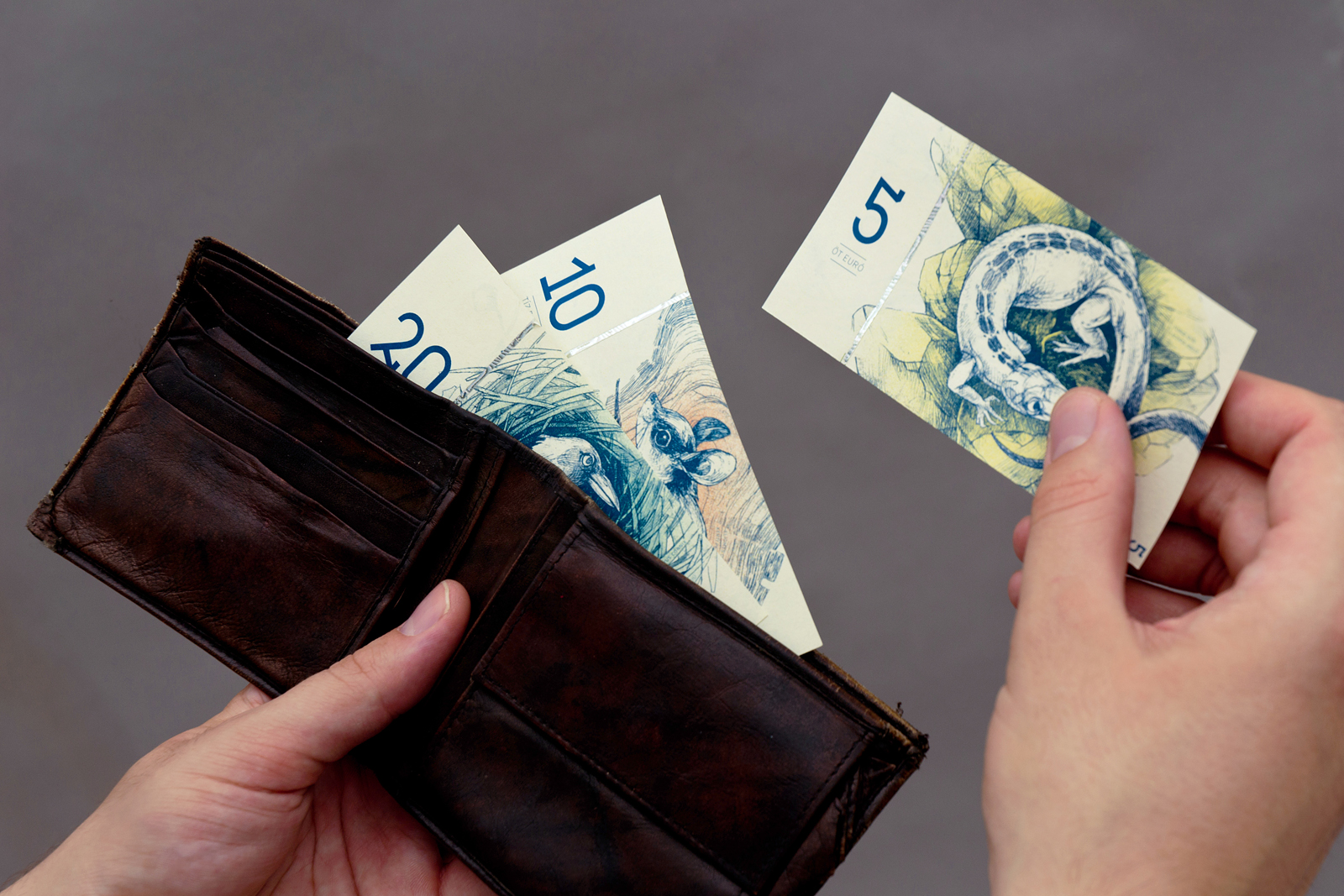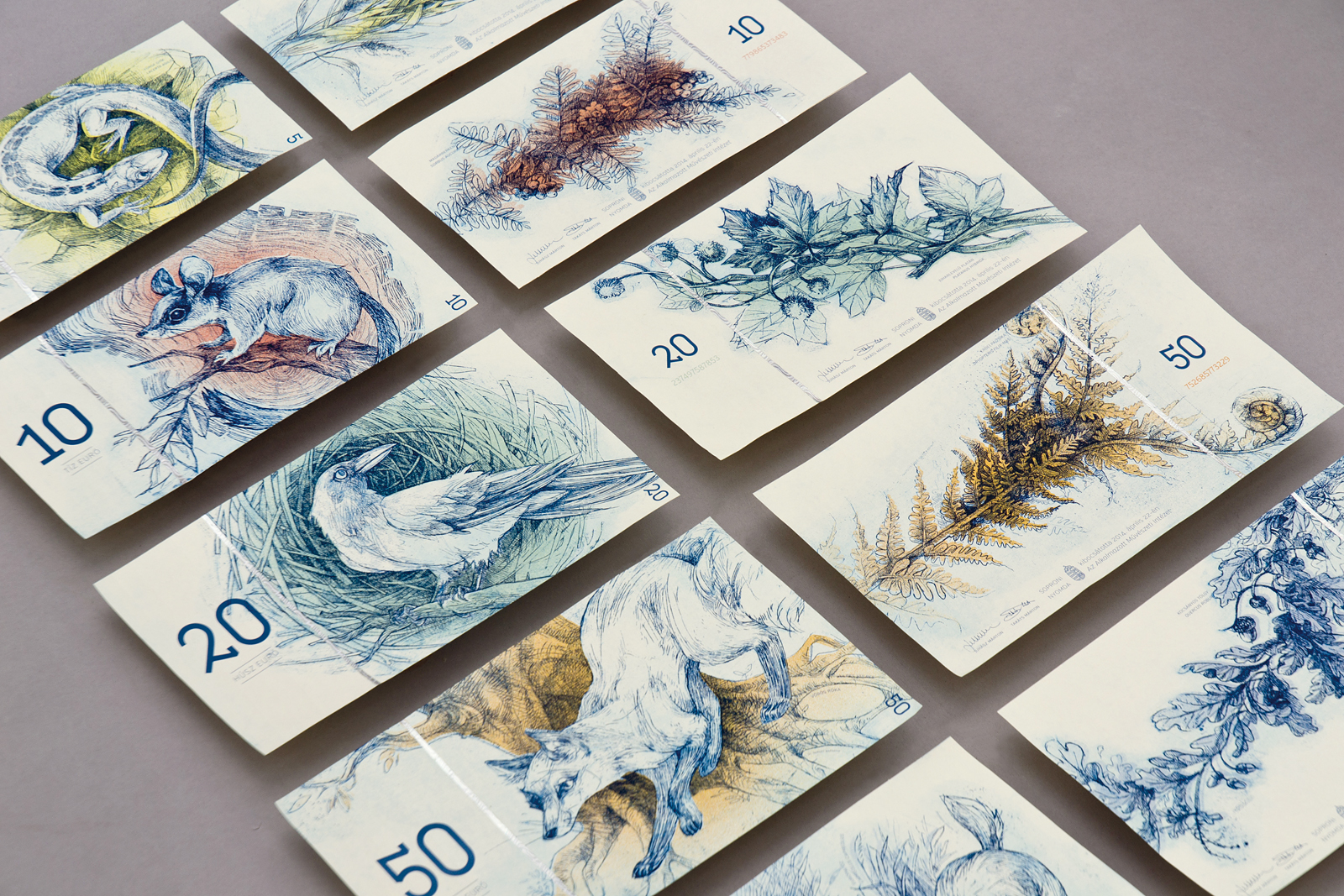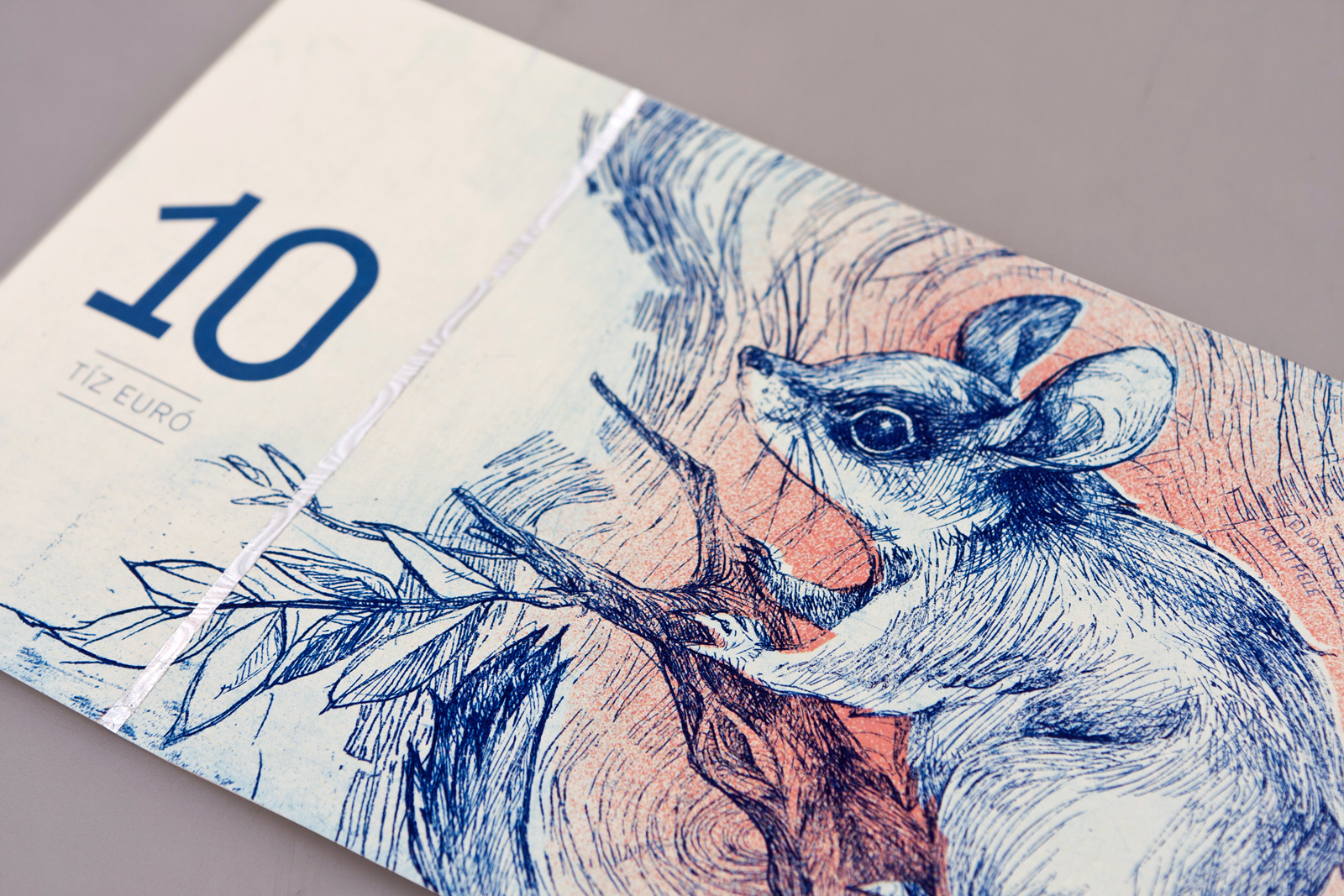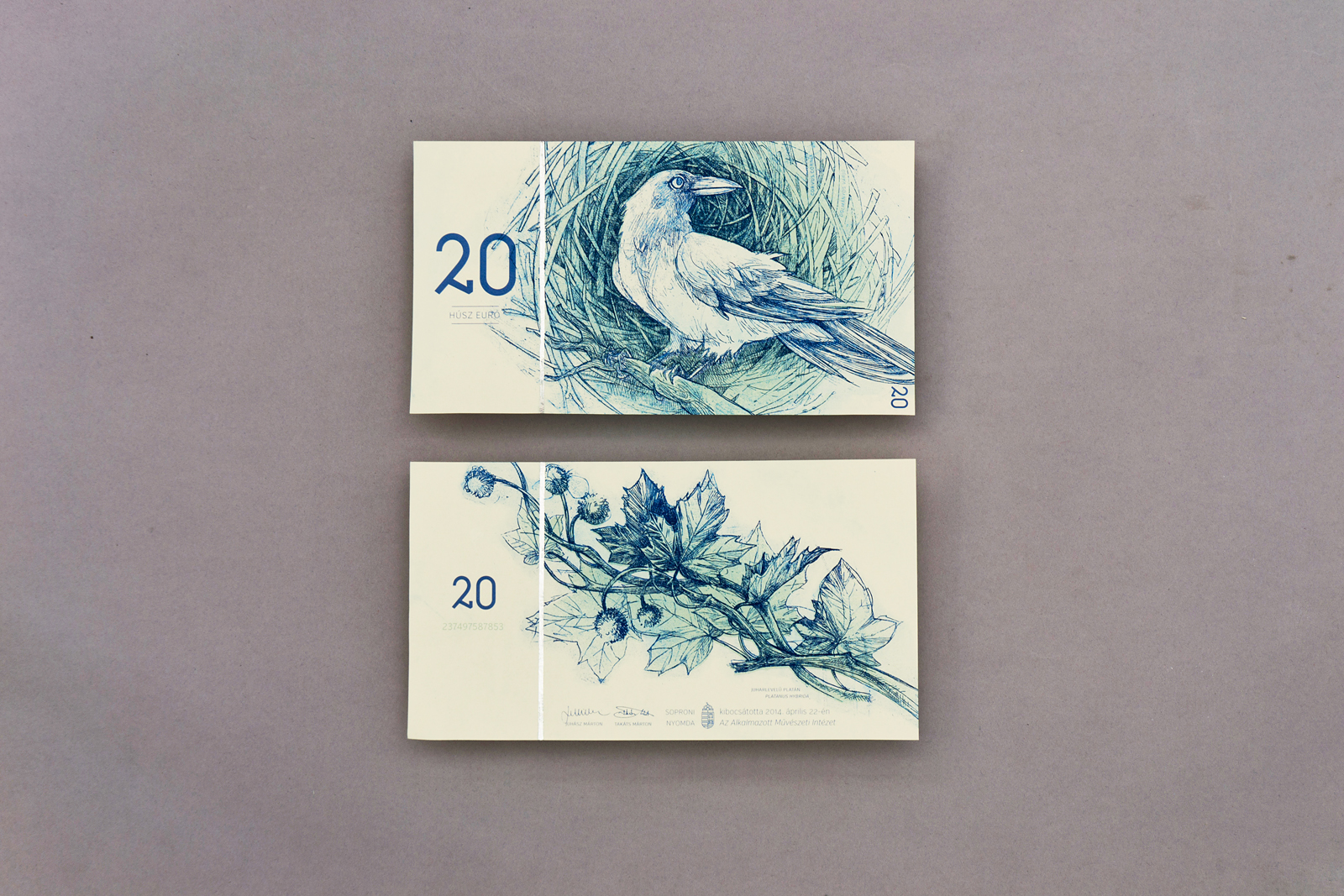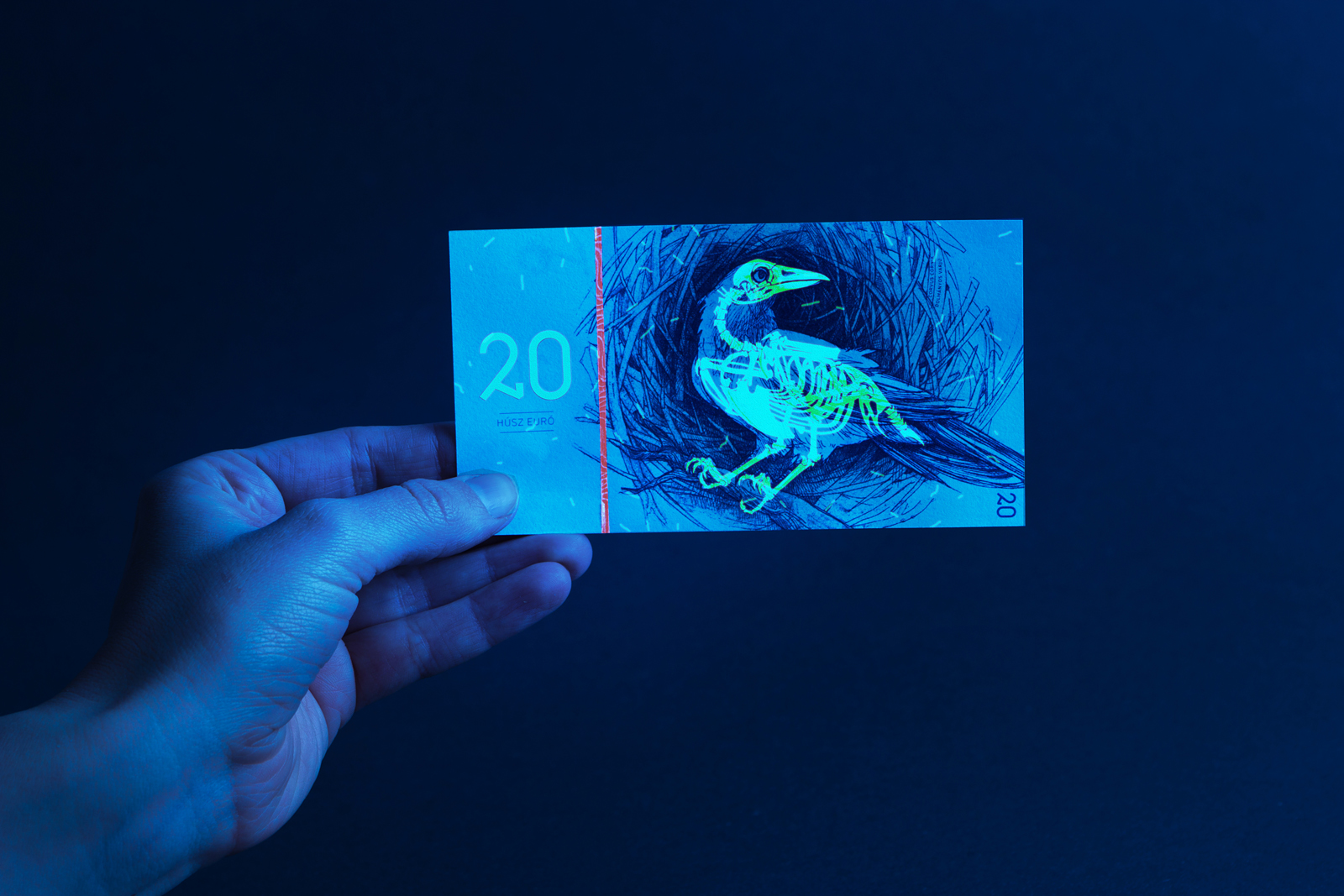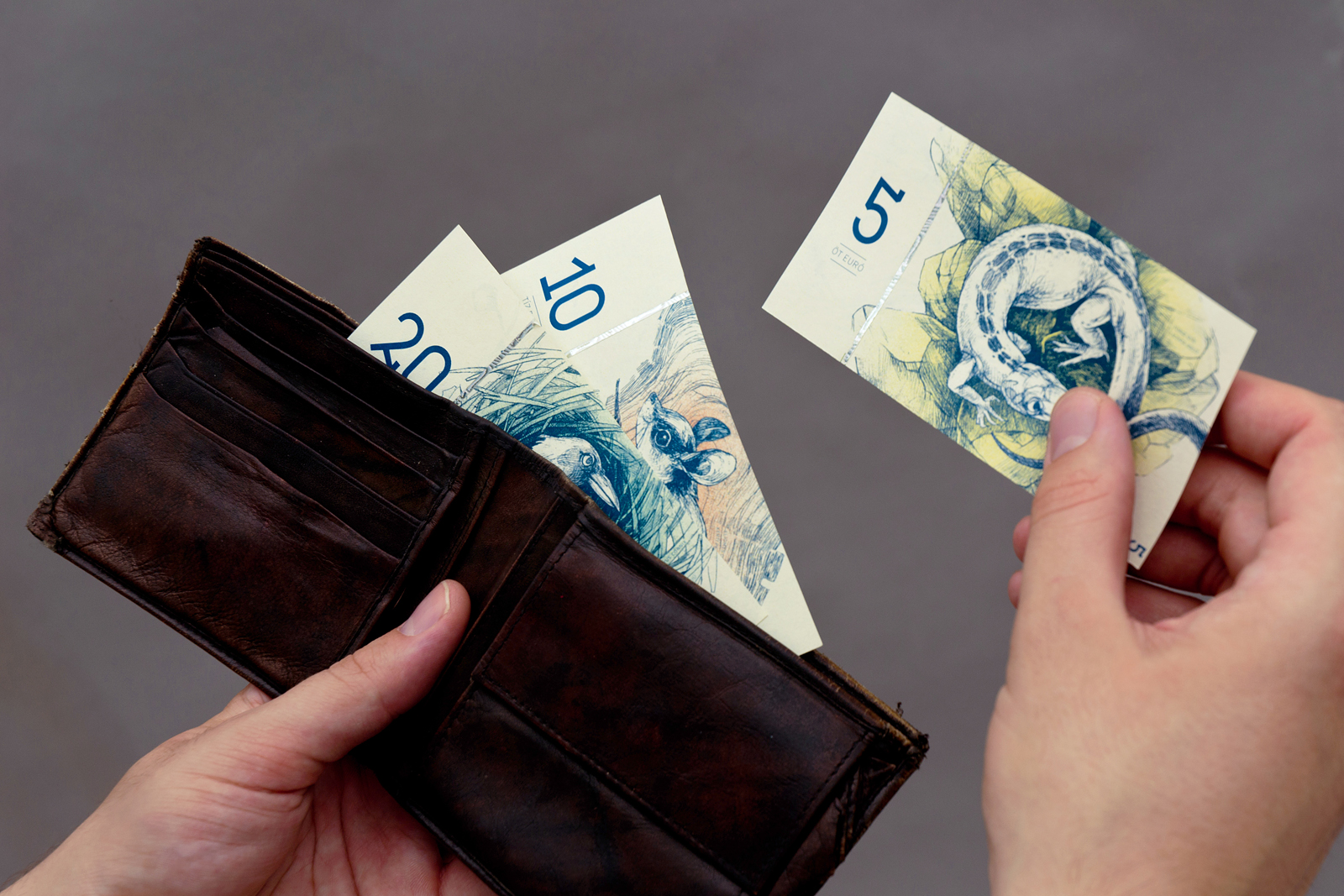 University of West Hungary, Institute of Applied Arts, Faculty of Graphic Design, MA degree project
___
My project is a banknote series, I have created a fictitious currency, the Hungarian Euro. On the front of the banknotes European species of animals are pictured, while the back represents the plants that can be associated with them. Five banknotes with ten copper engravings have been designed and implemented. This technique is a process of reproduction which is delicate and sophisticated, this way becoming appropriate for the task, and considering the overall picture it is quite similar to the intaglio printing process that had been originally used. My aim was to create a series of banknotes which has a clear, homogeneous appearance, and provides more than the tradition of banknote production.
Consultant: Márton Juhász
Photo: Richárd Kelemen
Nyugat-magyarországi Egyetem, Alkalmazott Művészeti Intézet, Tervezőgrafika MA diploma projekt
___
Munkám egy bankjegysorozat, melyhez létrehoztam egy fiktív pénznemet, a magyar nyelvű eurót. A címoldal európai állatfajokat, a hátoldal ezekhez kapcsolódó növényeket ábrázol. Öt címlet került megtervezésre és kivitelezésre, melyek grafikáját tíz rézkarc adja. Ez a technika olyan sokszorosító eljárás, ami finomságában és nemességében alkalmassá válik a feladatra, és összképében közelíti az eredetileg használt metszetmélynyomtatást. Célom egy olyan sorozat létrehozása volt, mely egységes megjelenésű, letisztult, és a pénztervezés hagyományain túlmutat.
Konzulens: Juhász Márton
Fotó: Kelemen Richárd