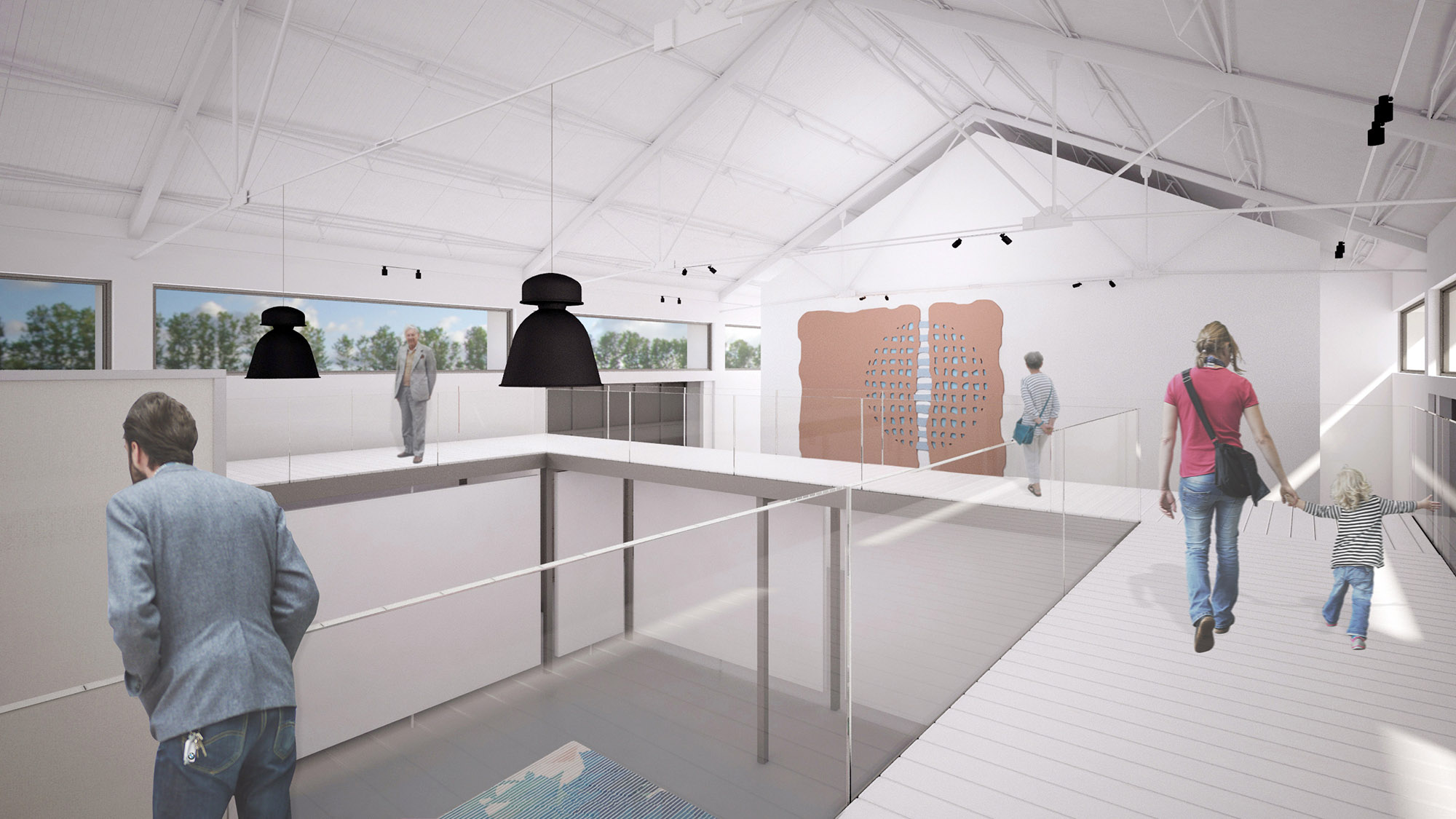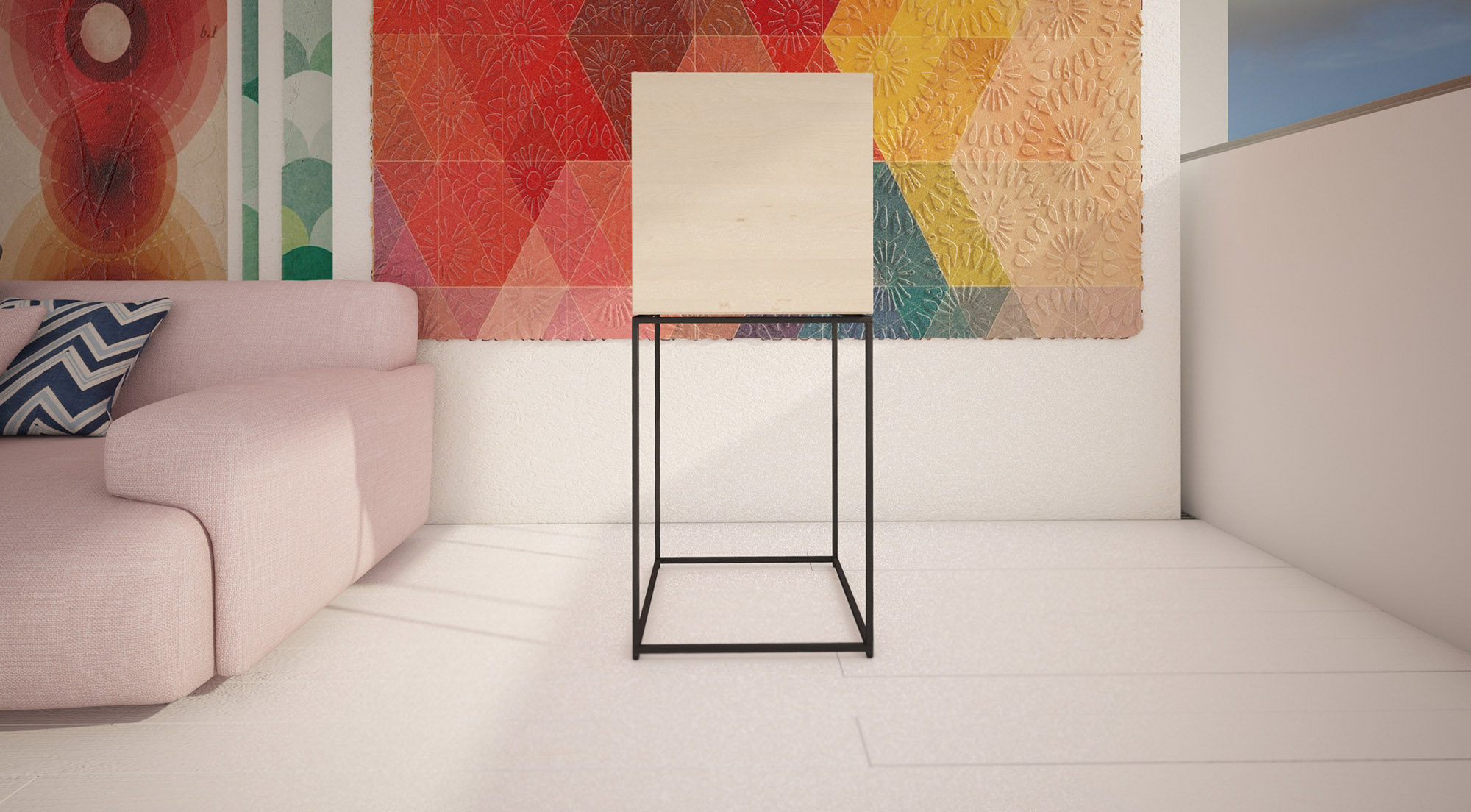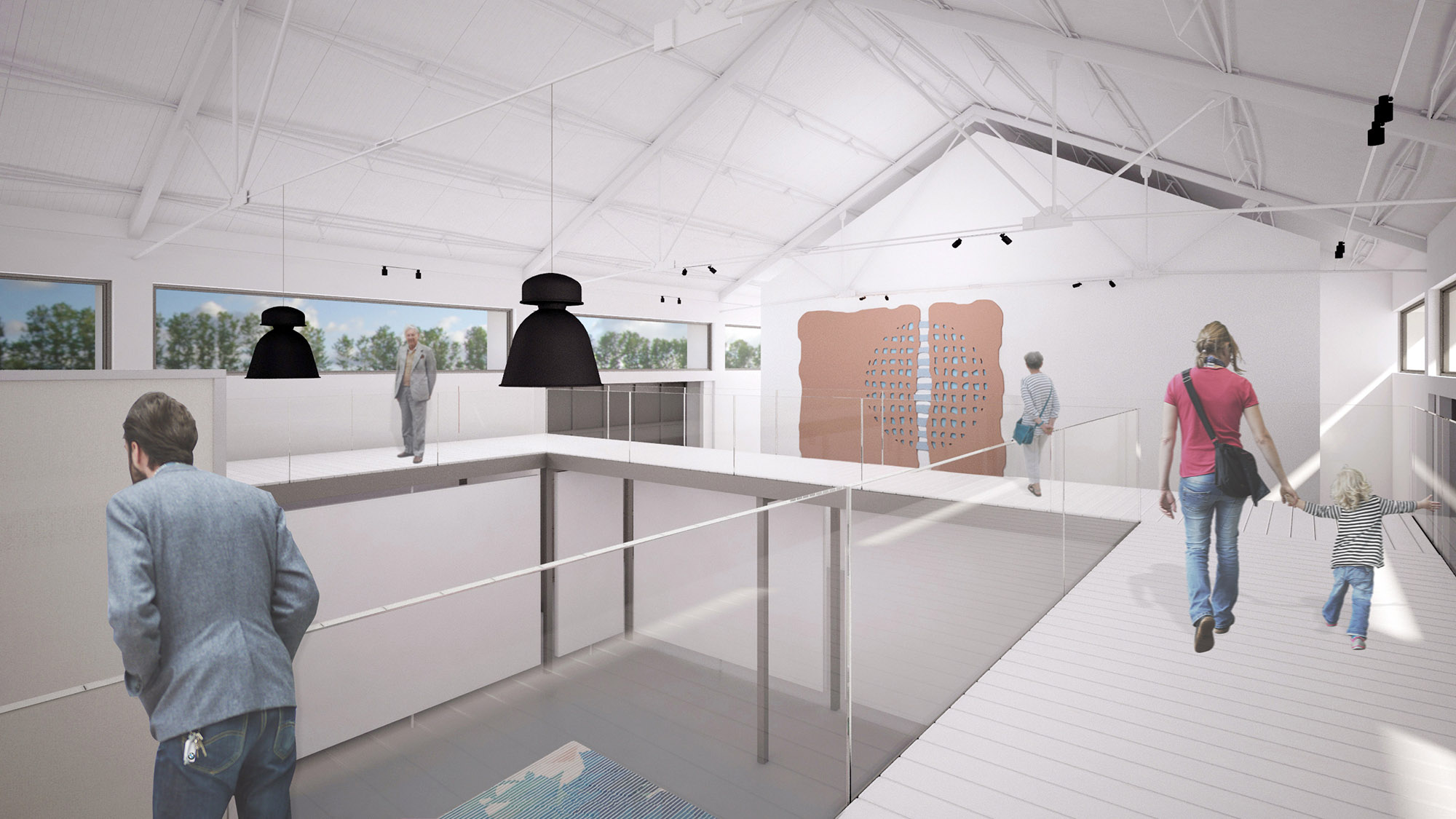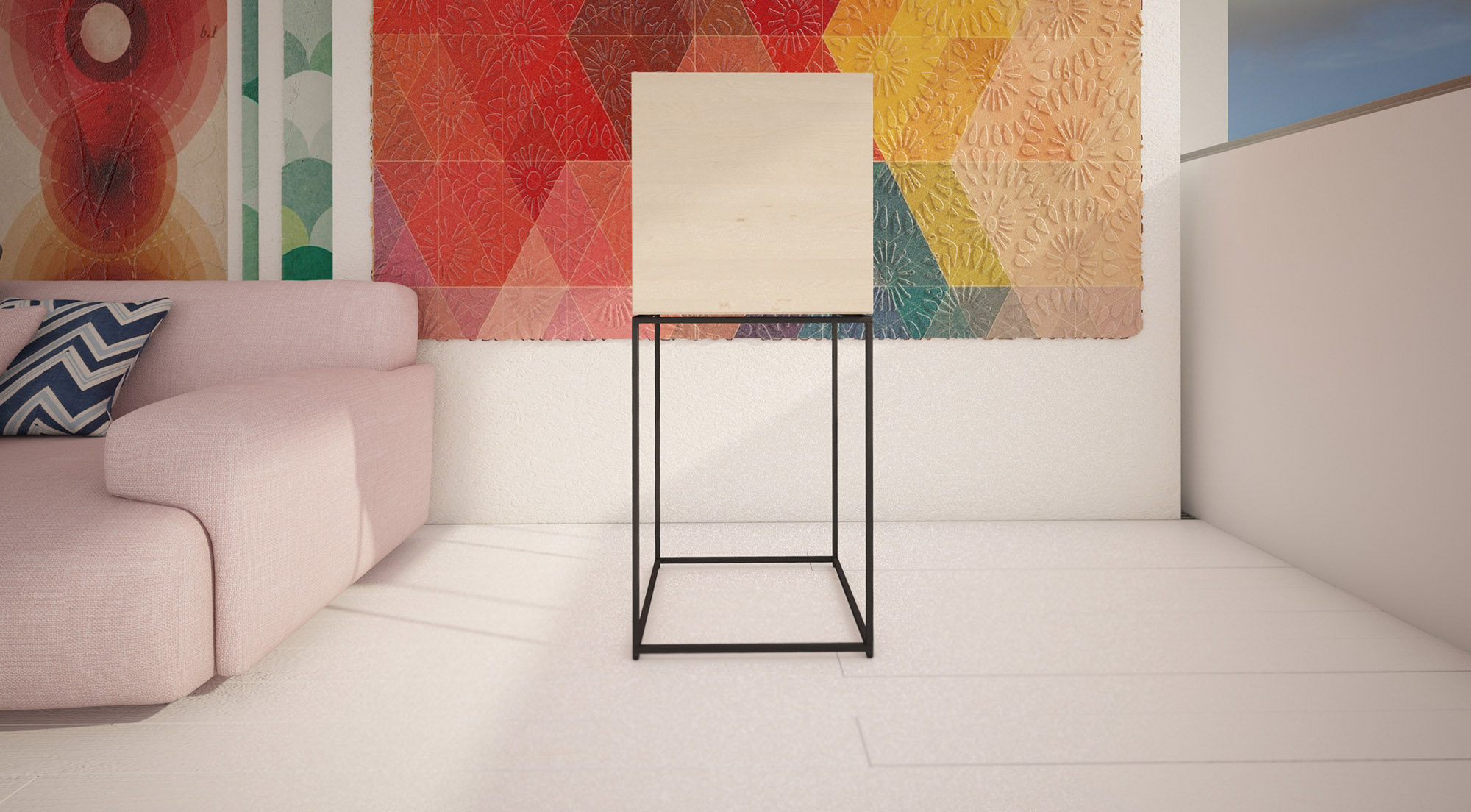 PTE, Architecture, MA Graduation Project
On the shore of Danub river there is a hall used before as storage which has now a new function as a unique carpet manufacture and vision-yard. In order to keep the buildings original characteristics we only made some emblematic changes: slightly withdrawn windows on the facade, unique mosaic surface next to the gate and special cement covering in the pavement which are signs for the people going by concerning the new function of the building. On a guided way we can take a walk beside the carpets and see how the manufacture works. At the end of the tour we arrive to the showroom where the designer works and the plans are born. Here you can also see a uniquely designed furniture for the colour samples. In order to highlight the colour and the design of the carpets the interior of the building is pure white.
Supervisor/Consultant: Tamás Getto
___
PTE, Építőművész szak, MA diploma projekt
A győri Duna parton álló, egykor raktárként működő csarnoképület új funkciója szőnyegkészítő manufaktúra és látványműhely. A vasbetonvázas épület karakterének megtartása érdekében kívülről csak jelzés értékű változások történtek: homlokzati síkból visszahúzott nyílászárók, egy mezőt kitöltő egyedi mozaikburkolat, járdába süllyesztett mezőnyi cementlapburkolatok. Ezek a mezők utalnak a város felöl és a sétányon közelítő gyalogosoknak a műhely funkciójára. A belső térben egy irányított útvonalon bejárható kiállítás és manufaktúra működik, a kész szőnyegek mellett a készítés folyamatát is láthatjuk, az útvonal végén pedig a bemutatótermet, ahol a tervek születnek. Itt kapott helyet egy egyedi tervezésű bútor is, mely kifejezetten a szőnyeg színmintadarabok tárolására szolgál. A belső térre jellemző semleges, fehér háttér koncepciója az elkészült színes szőnyegek kiemelését segíti elő a fehér fal és padlófelületekkel.
Témavezető/Konzulens: Getto Tamás
___
Program Partners
Design Workshop
Kreatív Magazin
Gestalten
Skillshare