Richárd Kelemen, 2015, Hungary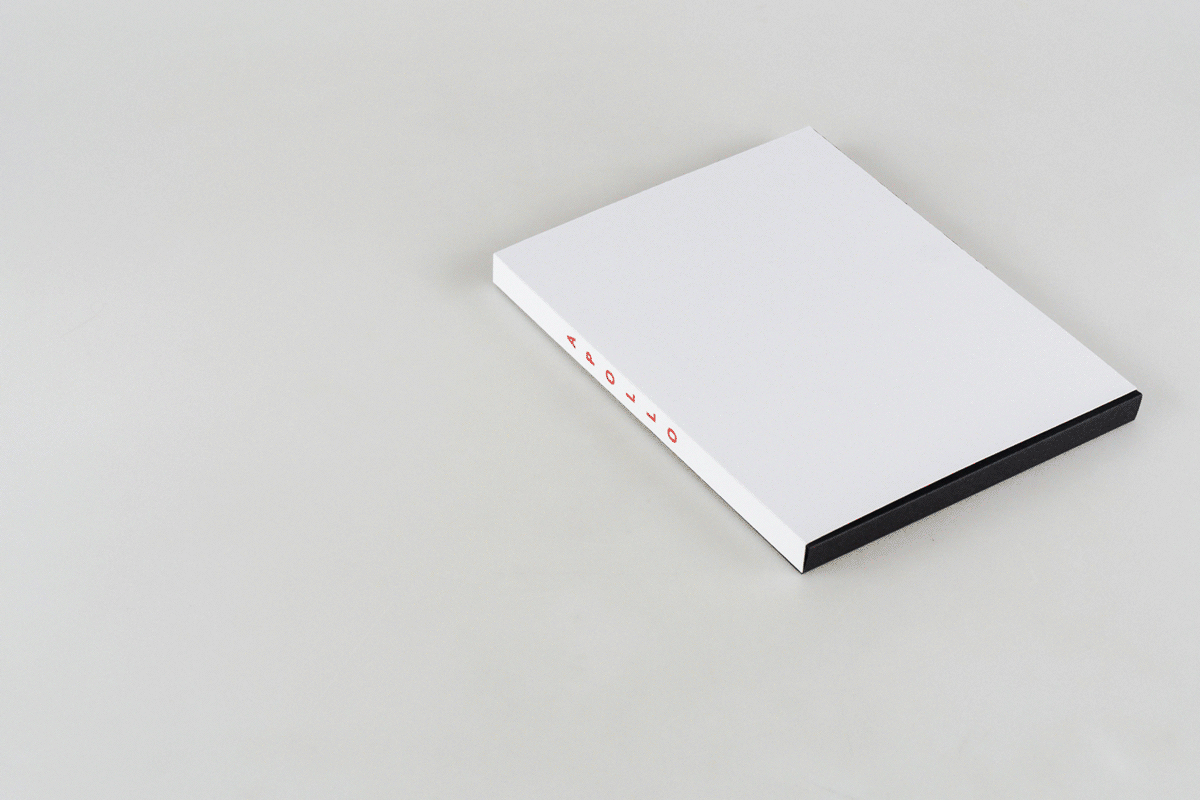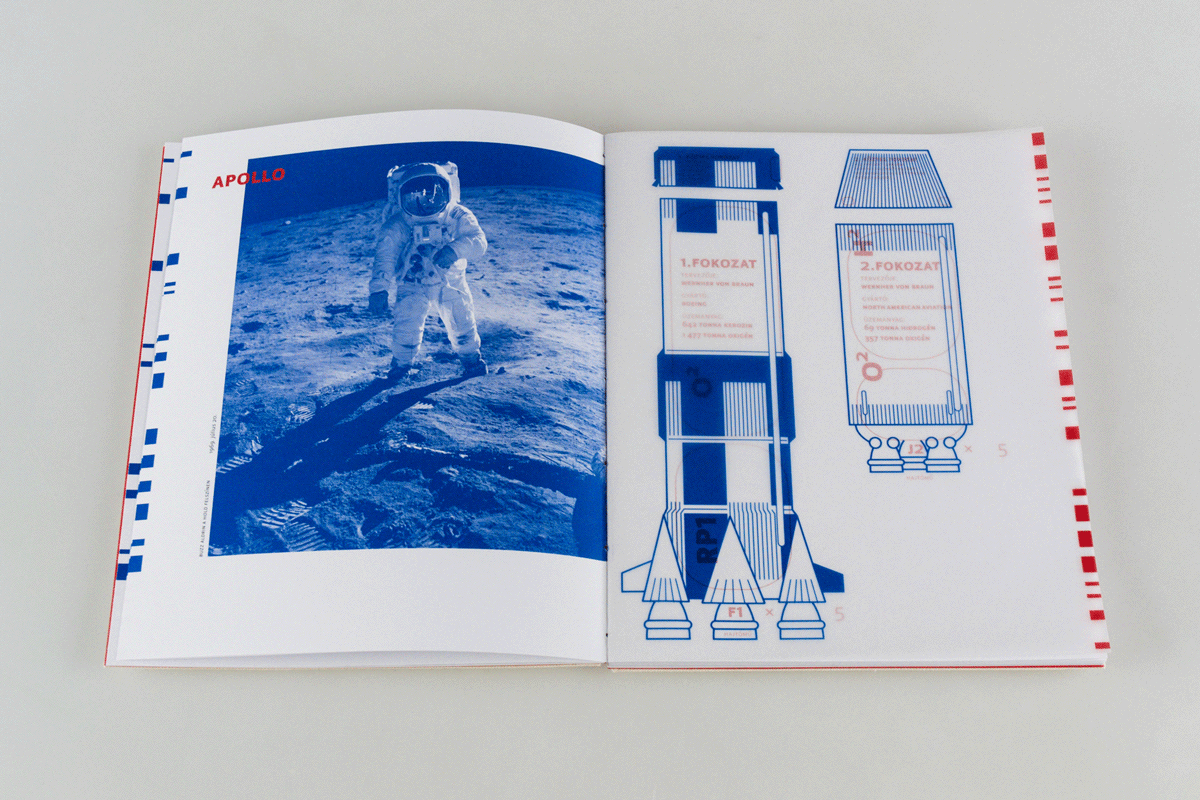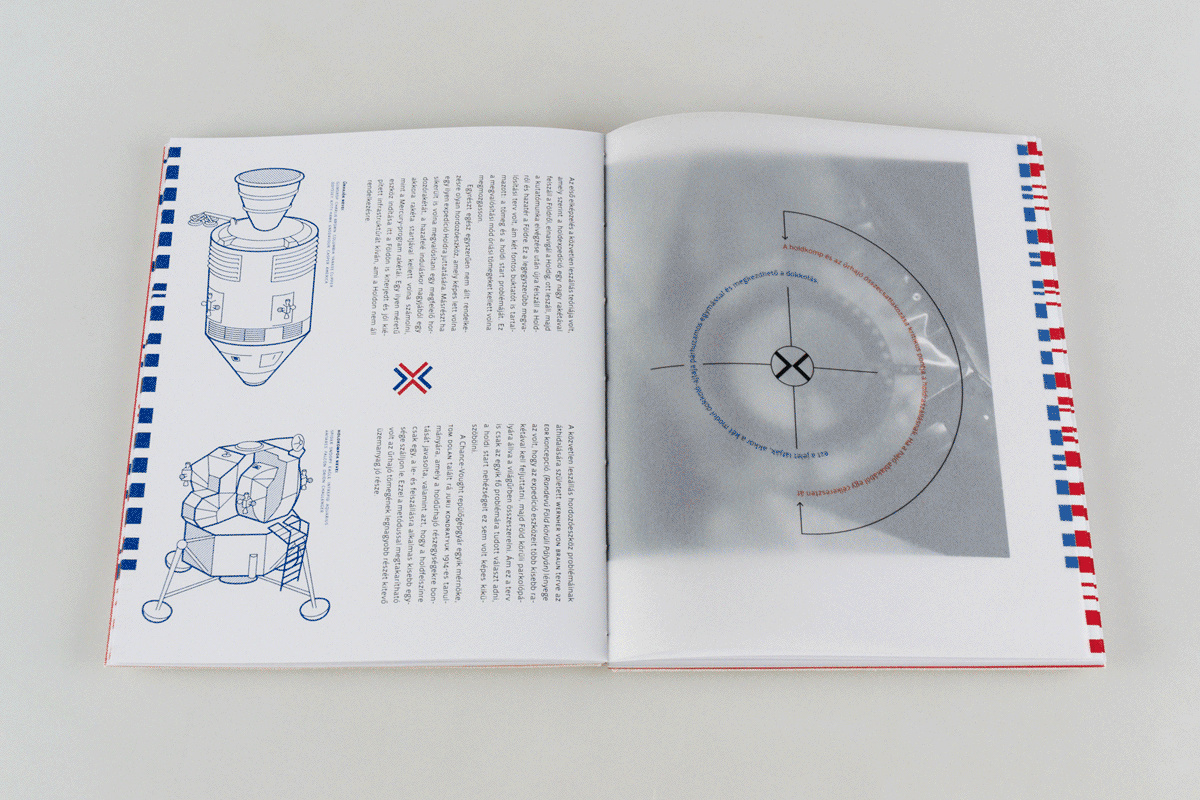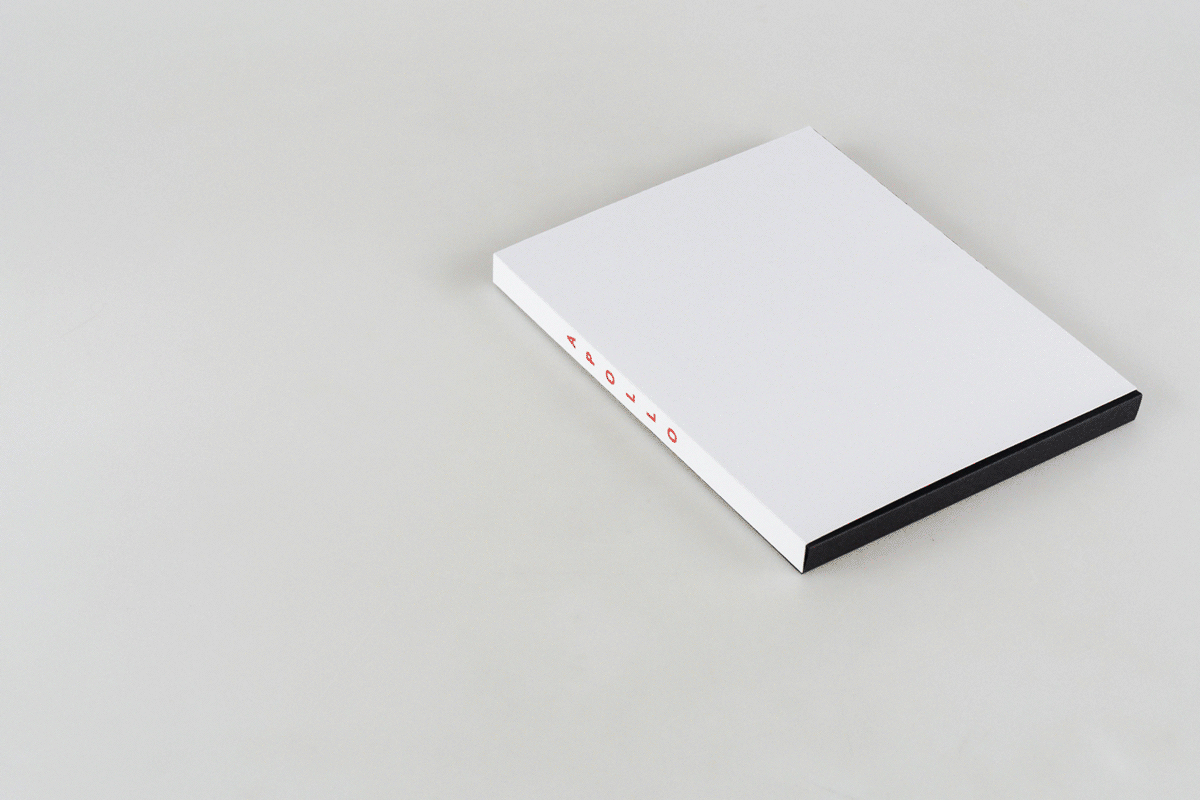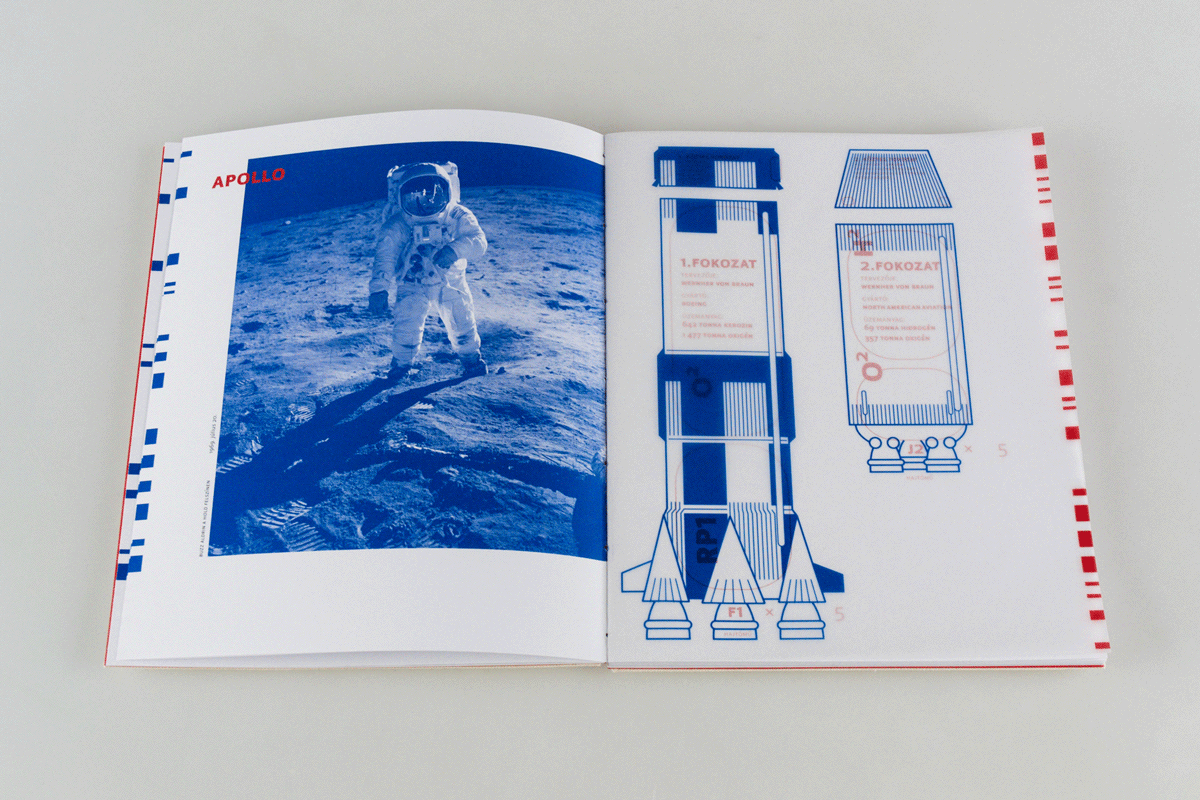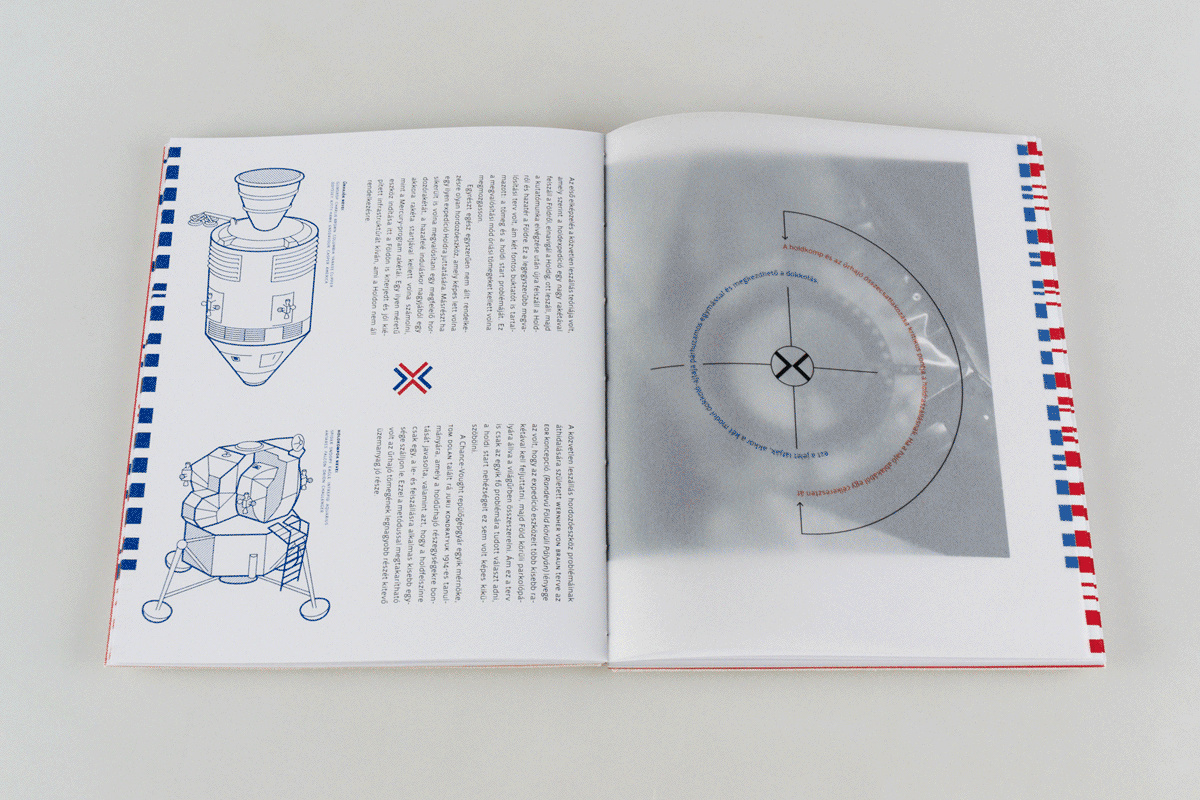 University of West Hungary, Institute of Applied Arts, Faculty of Graphic Design, school assignment
___
Space travelling has always been in the center of my interest. In this school project, my goal was to create an anniversary edition book for the Apollo Space Program and to promote the hard work that these handful of people have done for humanity from the sixties to nowdays. I did not intend to create an ordinary documentary book, I wanted to express the monumentality of the program instead. The book was illustrated & edited by myself, the bindig was made by Piroska Édes.
Nyugat-Magyarországi Egyetem, Alkalmazott Művészeti Intézet, Tervezőgrafika szak, iskolai feladat
___
Az űrutazást mindig is lenyűgözőnek tartottam. Célom egy évfordulós kiadvány elkészítése volt az Apollo űrprogram emlékére, valamint a magam módján tisztelegni akartam a Nasa alkalmazottjai előtt. Munkámmal a program monumentalitását szerettem volna kifejezni. Igyekeztem a könyv mint fogalom határait feszegetni. A könyvet magam szerkesztettem, tördeltem és illusztráltam, a kötést Édes Piroskának köszönhetem.