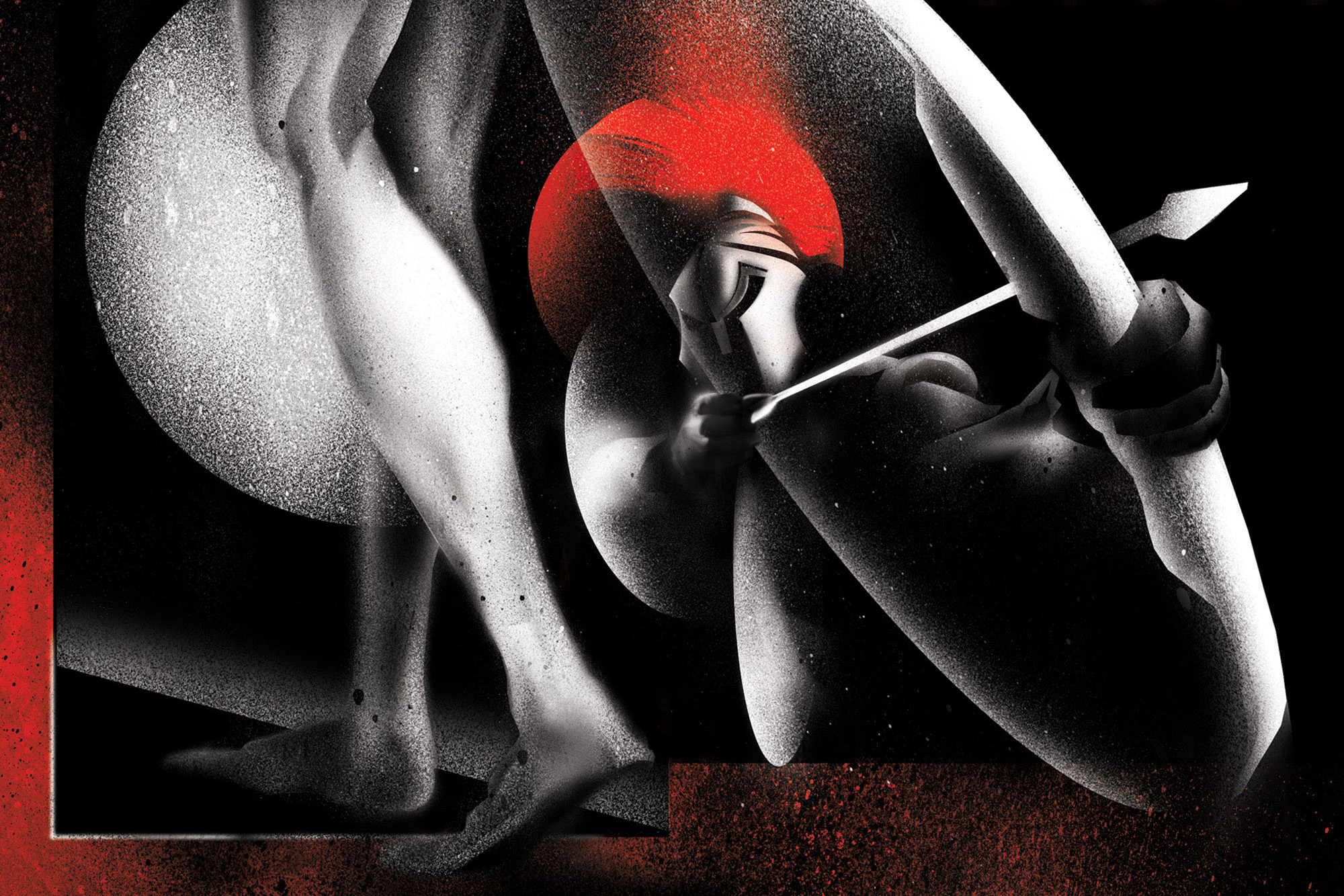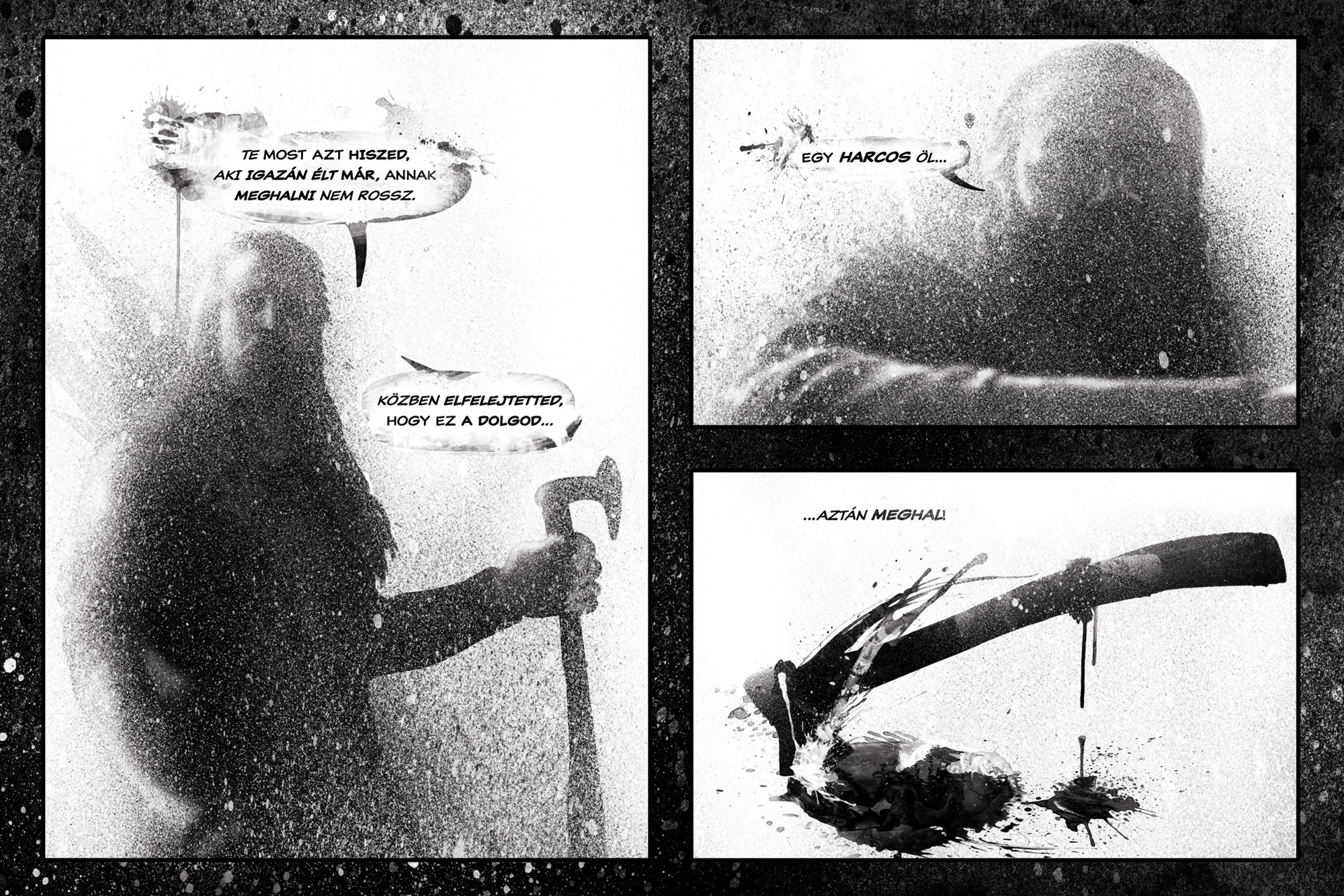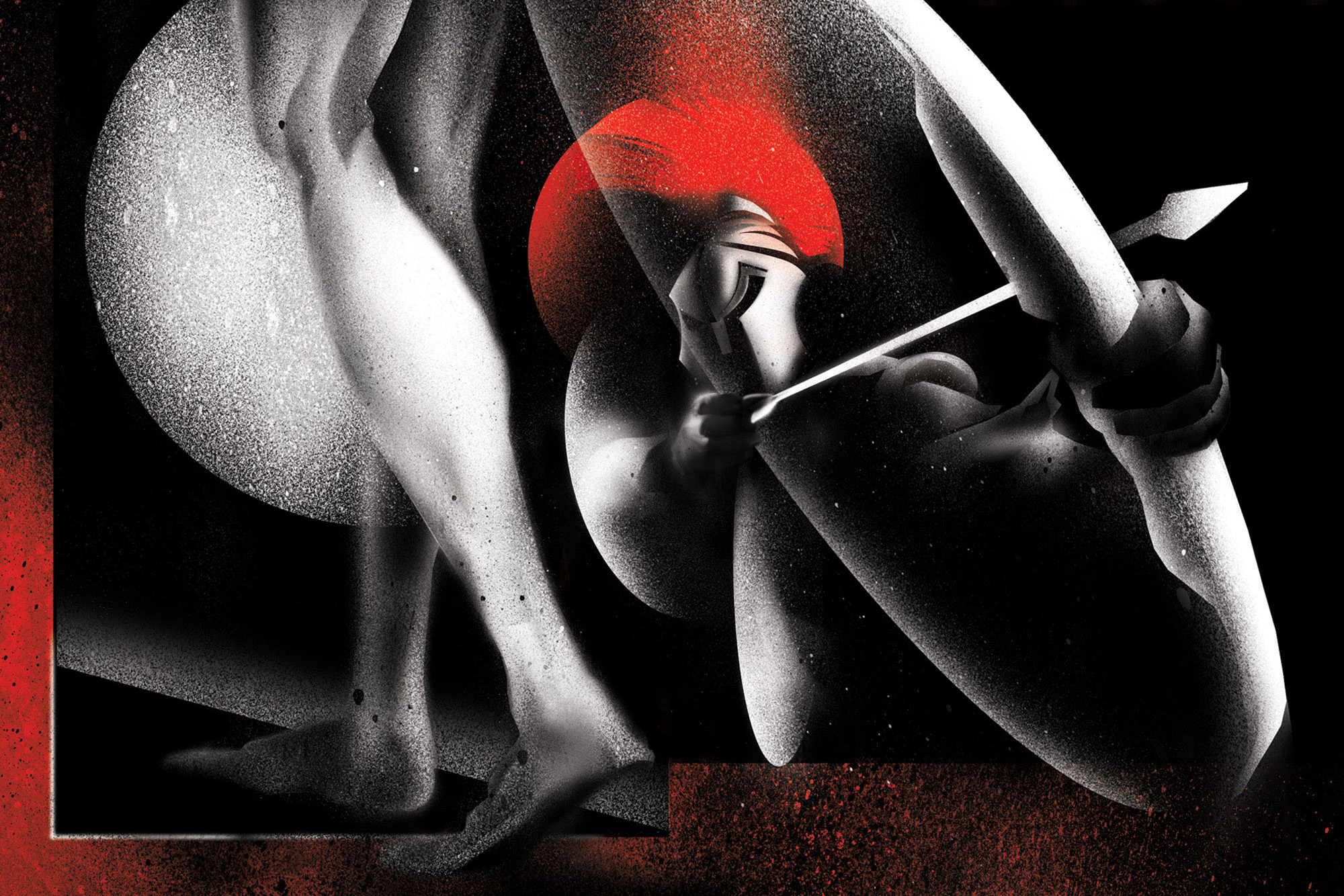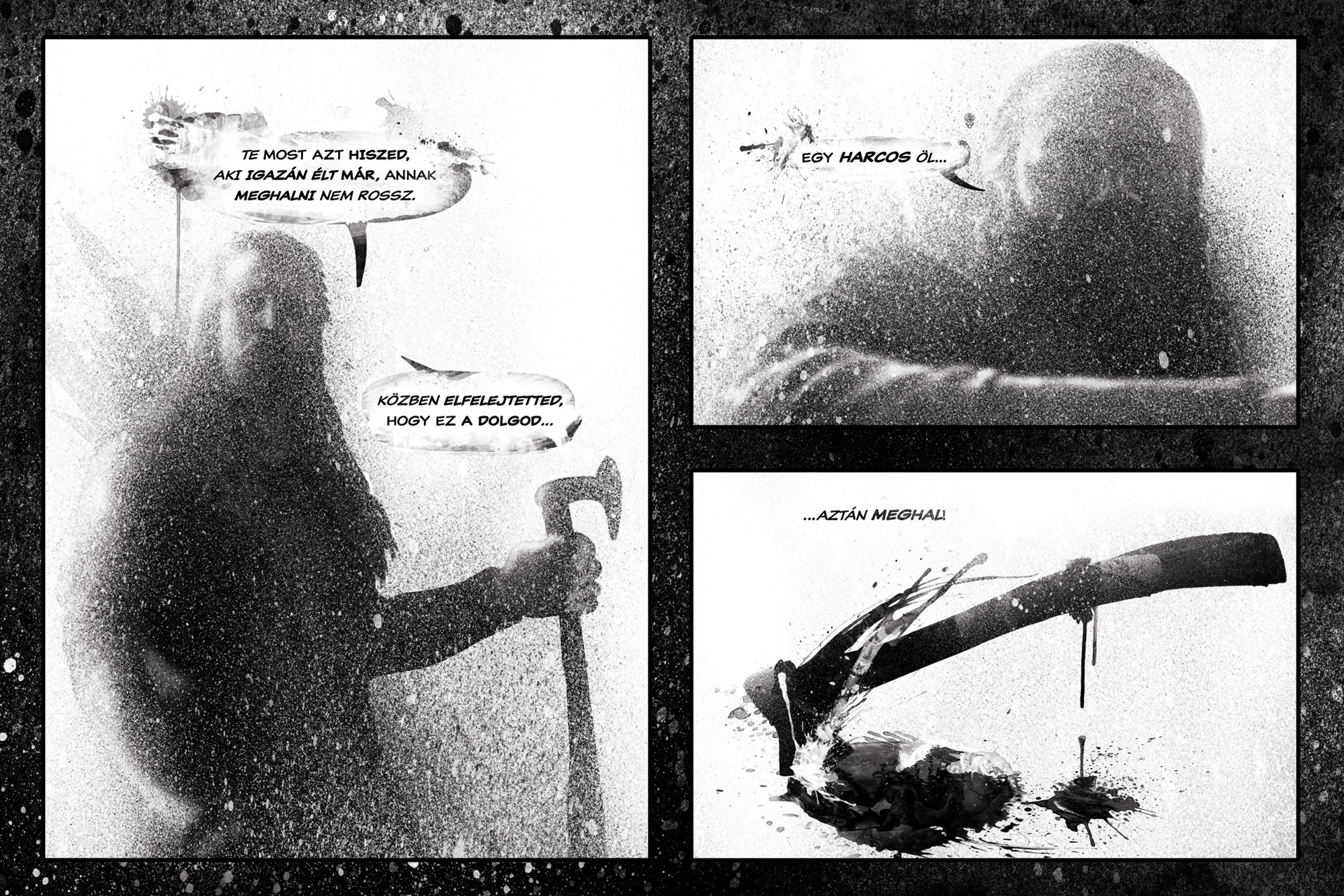 MKE, Graphic Design, MA Graduation Project
As the subject of my thesis I chose creating a comic book of a fictitious story of my own. To emphasize the complex nature of the task, apart from writing the plot and drawing the comics I also had to design the publication and the publishing company. Comics as a format could not be more actual: it is being treated ever so often as a brand, and is being used as basis for films and marketing campaigns of enormous budgets.
Achilles, the fighter appearing in Greek mythology, is full of doubts, internal struggles and ambivalent feelings in my interpretation therefore he cannot be considered a black-and-white character. The most important elements for me were shapes and the light-shade effect, these define both the scenes and the characters. Due to the visual nature of the genre realistic representation is more difficult on a conceptual level. It is the atmosphere that defines the mood; the granular, airbrush effect intends to resolve the borders between extremes, helps blurring the contours which is a tool to entrust the recipient with the interpretation.
Supervisor/Consultant: Tamás Felsmann DLA
___
MKE, Tervezőgrafika szak, MA diploma projekt
Diplomamunkámnak egy általam kitalált történet képregény formában való megalkotását választottam. A feladat komplex jellegét erősítve a történet megírása, rajzolása mellé a kiadvány tervezését és a kiadó megjelenését is el kellett készíteni. A képregény, mint formátum nem is lehetne aktuálisabb, egyre jellemzőbb a brandként való kezelése, hatalmas költségvetésű filmek és marketingkampányok alapjait szolgálják.
Akhilleusz, a görög mitológia által megalkotott harcos az én értelmezésem szerint tele van kétségekkel, belső vívódással, ambivalens érzésekkel, ami miatt nem tekinthető egy fekete-fehér figurának. A lényeg számomra a formák és a fény-árnyék hatás volt, ezek határozzák meg a szereplőket és a helyszíneket. A realisztikus ábrázolás a vizuális jelleg miatt nehezebben működik gondolati síkon. Az atmoszféra adja vissza a hangulatot, a szemcsézett, airbrush hatás a végletek közti határokat hivatott feloldani, ezáltal a befogadóra bízza az értelmezést.
Témavezető/konzulens: Felsmann Tamás DLA
___
Program Partners
Design Workshop
Kreatív Magazin
Gestalten
Skillshare